Ghana's Most Beautiful, Miss Malaika, Talented Kids, et al – Why Big Businesses do not Sponsor "Seri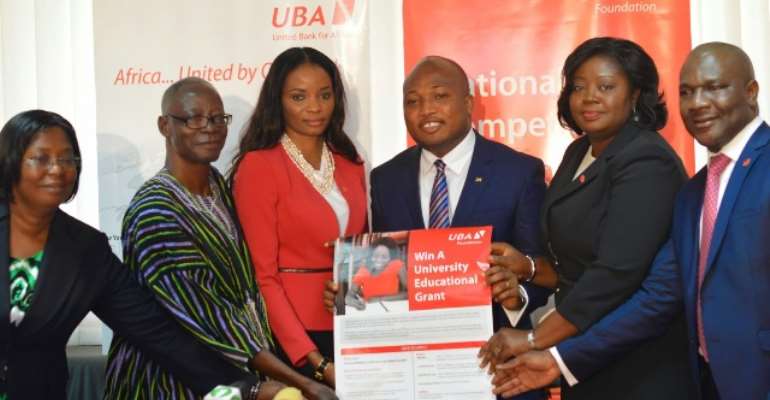 To set the record straight and in doing so forestall any misunderstanding on the part of the reader, I hereby categorically state that I do not have anything against the aforementioned shows and nor do I think them as "not serious."
But I sure do have a thing against this trend we have here in Ghana; companies and/or big businesses are more apt to sponsor entertainment shows rather than educative ones when it comes to discharging their corporate special responsibility, and I wonder why.
Is it because we as a nation –the citizens of Ghana, the public in general—are more attracted to entertainment shows than educative ones? Of course, companies in discharging their corporate social responsibilities still benefit in advertising terms, so it makes sense to only back projects that will highlight them in the minds and eyes of the widest possible audience?
Why sponsor an essay writing contest for Senior High School students or a literary award for young, upcoming writers when a rap/dance/beauty-pageant show will get you more public attention and hence an increased advertising advantage? Sponsoring a non-educative show, thus, makes more financial sense and is more appealing to most corporate entities in Ghana. All the same, the desire to clinch an advertising advantage while carrying out a company's corporate social responsibility is not the only thing to blame for the lack of huge sponsorship for educative shows/programs/projects.
The main reason is that we live in a country in which a majority of the population—most people are more interested in getting themselves entertained than educated. Trust me, if you go down to any Senior High School and survey the students on who they will like to see come to talk to them between say a Sarkodie or a Manasseh Azure, you don't need me to tell you who the majority will plunge for. In the same vein, if there was a music show (with top artistes in attendance) going concurrently with a literary show somewhere else, you know where to find the majority.
Of course, I do not have anything against music, and honestly think that listening to music is good and admiring and being enthusiastic about top musicians isn't a crime, but I do think that there must be a balance. We as a nation and individuals must become as interested in getting educated, at least, as much as we are in getting ourselves entertained, then our children, the youth, and students will, hopefully, follow suit.
So, there you have it; my presumptuous take on why businesses are more apt to back entertainment shows than educative ones.
Now, here's to hoping that things will change in the near-future. May the time come when Ghanaian businesses or companies will also be interested in sponsoring essay writing contests or launching literary awards for upcoming writers as is often the case in some other African countries (Nigeria for instance).
And speaking of essay writing contests, the United Bank of Africa (UBA) recently launched one for Senior High School students in Ghana. Kudos to them for blazing the trail, and starting in Ghana something they already had going in Nigeria for the past three years.
Looks like Nigerians, as a nation, are more interested in getting themselves educated than we are. Of course, they are, and the companies operating therein know.