How To Obtain Police Clearance Report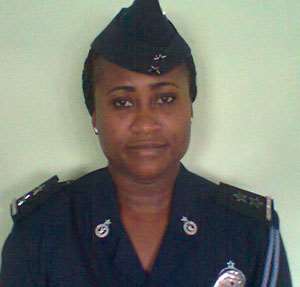 POLICE CLEARANCE certificate is an official document issued by the police in a country, certifying the criminal record or otherwise of the applicant. Ideally, every adult who has been a resident in any country for six months and over requires a police clearance certificate from that country when applying for visa or immigration services.
Sometimes people who intend to work abroad or in highly sensitive establishments also require reports of good behavior, especially from the police, before they are allowed to work.
In Ghana, Police Clearance Report is issued by the Criminal Data Services Bureau (CDSB) of the Police Criminal Investigations Department (CID). The unit records and keeps data on all criminals in the country. Aside this, the bureau vets all manner of persons residing in and outside the country.  Three types of vetting are carried out by this bureau. Vetting people who wish to travel or obtain visa, vetting new employees and vetting people who have applied to possess firearms.
 
Police Clearance For Visa Applicants (resident in Ghana)  
Normally, the country where applicants apply for a visa or immigration services desire to know the applicant's criminal history, if any, what convictions recorded against the person and the details of such convictions?
A Ghanaian and a resident in Ghana who is required by an immigration authority to present a police clearance report as a prerequisite for visa or any service, must first call at the police CID headquarters, Accra. Applicant can also apply through the regions or stations where they reside but more often than not, people prefer traveling to the Police Headquarters with the notion that it is always faster. That notwithstanding, it is equally effective applying through the regions or police stations.
An applicant who applies for a police clearance report will be made to fill POLICE CID FORM 197(APPLICATION FOR CRIMINAL CHECK) where the applicant is expected to provide basic personal details, educational history, address and signature. The applicant also needs to supply the police with a set of ink-rolled fingerprints and a passport-size photograph.  After successful completion of these basic requirements, applicants are expected to pay a fee of GH¢40.00 where a receipt is issued.
A foreigner in Ghana with a working permit is treated as a Ghanaian so applicants in this category are also allowed to pay GH¢40.00. If the foreigner does not have a working permit, he is expected to pay $200 ( in Ghana Cedis) equivalent.
 
Police Clearance For Applicants Outside Ghana
If you have resided in Ghana but presently in a foreign country and needs a police report, the applicant may be required to apply through someone, preferably a relative who will fill all details on your behalf. In this case, your fingerprints cannot be taken but other details provided are enough for the police to furnish you with the needed report. Once your representative calls at the police CID Headquarters, he is made to fill CID FORM 196 (NOMINAL VETTING ON BEHALF OF APPLICANT NOT RESIDENT IN GHANA). Information required in this regard includes basic personal details, passport details, two passport-size photographs, educational history and brief information on your representative. Applicants are expected to pay an official fee of $200 dollars (in Ghana Cedis) equivalent.
 
Ideally, police clearance reports should be completed and addressed to the demanding authority within seven (7) working days.
 
Vetting For Employment
The tendency of employers to request criminal record history from job applicants is quite common these days. Companies on daily basis vet new employees to ascertain criminal activities before they are employed. Companies who wish to know the criminal history of new employees must apply to the Commissioner CID.  Applicants are made to fill the criminal check form; fingerprints are taken but photographs may not be necessary. It attracts an official fee of GH¢10.00 for each employee.
It must be borne in mind that every police clearance report issued has a validity period of six (6) months.
By ASP Effia Tenge
FOR ANY INFORMATION ON CRIME AND POLICE ASSISTANCE,
CALL NATIONAL CRIMEFIGHTERS NUMBERS  
0302 773695    0302 773906 
MTN & VODAFONE TOLL FREE 18555 
191(VODAFONE/EXPRESSO/AIRTEL & TIGO)