Kojo Armah's Legacy—A Life Worth Celebrating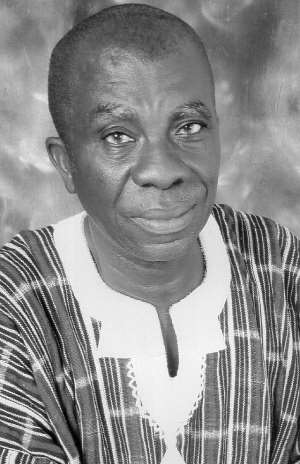 It was indeed a devastating moment when the news about the death of Hon Kojo Armah, former MP for Evalue-Gwira in the Western Region was announced by a close confidant. For once a thick 'dark' cloud had taken over the four walls of Nzemaland.
To make it in life calls for dedication, focus, hard work and above all being God fearing, which he was?
'Egya Kojo', as he was affectionately called by his comrades and compatriots, was endowed with variety of qualities that positively impacted on many young chaps who one way or the other had the opportunity to meet and engage with him.
He always full of smiles and hope for those who had the chance to meet him for the first time in their life due to his charismatic and gentle lifestyle
He worked hard to set an enviable pace for himself and the people he served at large. An example would be illustrated later in this piece.
Early Life:
James Evans Armah was born on 27th November, 1945 to James Enyimah Armah and Sikayena Baidoe (of blessed memory) in Axim in the Western Region. As a child, he was brought up by his maternal aunt Mrs. Quarshie and her husband Mr Quarshie. He attended Asokore Primary School from 1952 and later proceeded to Apam Roman Catholic Middle School. In 1960, he gained admission to Apam Secondary School where he obtained his GCE Ordinary and Advanced Level Certificates. In 1966, he gained admission into the University of Ghana, Legon where he graduated with a BA (Hons.) in Political Science in 1969.
He gained his love for politics at the university where he and other friends formed the communist party on campus. After graduation, he was employed by the Ministry of Education. He taught at Axim Secondary School (now Nsein Senior High School) from 1969 to 1971. In 1971, he gained admission into the University of Cape Coast where he graduated with a Post Graduate Diploma in Education. He was later transferred to Ghana Secondary Technical School (GSTS), Takoradi as a teacher from 1971 to 1973. In 1973, he met and married Miss Sabina Akainyah. Soon after, he was posted to the Research Bureau of the Ministry of Foreign Affairs as an Assistant Director II. He went on various diplomatic missions and held responsible positions.
Being focused in life with a determination to broaden his knowledge, he travelled to France in 1973 where he pursued a Diploma in French (Language, Literature and
Civilization) from the University of Tours in Touraine, France. various offices including that of First Secretary and Head of Chancery at the Ghana Embassy in Conakry, Guinea and Charge D' Affaires in Togo.
In 1976, he obtained a Diploma in Public Administration at Ghana Institute of Management and Public Administration (GIMPA) and was promoted to the rank of Assistant Director I in 1977. After the coup of 31st December 1981, he was recalled home and served as the Deputy Head of Desk of the African and European Desk at the Research Department of the Ministry of Foreign Affairs from 1982 to 1984. He was seconded to the Ghana Museums and Monuments Board in 1984 as Administrative Secretary where he worked for three years. He was then posted to the Office of the Head of Civil Service as Deputy Director in charge of Personnel, Policy and Management. In 1987, he obtained his Bachelor of Law (BL) degree at the Ghana School of Law. He retired from the Civil Service in 1992 and went into private legal practice and politics.
Political Contribution:
Hon. Kojo Armah as part of his contribution to the socio-political environment of Ghana was made the General Secretary of the People's National Convention from 1992 to 1994 under Dr. Hilla Limann but resigned over disagreements on the issue of merger with other Nkrumaist parties. At the time of his resignation, he was the Secretary to the Technical Committee of the Unity Talks that involved the PNC, NIP, PDPP, NCP and other smaller groups.
In 1994, he joined the People's Convention Party Biography (PCP) and was made Deputy General Secretary in charge of Operations and served until 1996. He contested in the 1996 Parliamentary elections on the ticket of the PCP and won a seat as the Member of Parliament (MP) For Evalue-Gwira Constituency from 1996. He contested in the parliamentary elections again
in 2000 but lost his seat. Due to his dedication to serve mankind, he was recognized and appointed as the District Chief Executive (DCE) for Nzema East District Assembly by President John Agyekum Kufuor and served from 2001 to 2004. During his tenure, he secured the elevation of the District Capital, Axim, to an Urban Council status and later secured the elevation of the District to a Municipality, with Ellembelle being carved out of the then erstwhile Nzema East District and made
a District.
In December 2004, he contested in the parliamentary elections and once again won the seat as Member of Parliament for Evalue-Gwira Constituency, this time on the ticket of the Convention People's Party (CPP) and was made the Leader of the Party (CPP) in Parliament until 2008 when he lost the seat.
From 2009, he devoted himself to running a Private Legal Consultancy and also dedicated himself to Party work as a Member of the Central Committee and the Western Regional Representative of the CPP. As a staunch Nkrumaist from the CPP tradition, he served on the Central Committee of the Party from 1992 and was the Western Regional Representative on the Committee at the time of his passing. He also served on many committees in various capacities including Chairman, Dr. Kwame Nkrumah Centenary Committee and organized a very successful family dialogue which crafted the Roadmap for the Party's reorganization.
He served on the Congress Committee twice as well as the Constitutional Drafting Committee and was Chairman of the Parliamentary Committee at the time of his passing. Other positions he held included Shadow Cabinet Member for Education (2010), Shadow Cabinet Member for Local Government and Rural Development (2011 to 2014). He represented the Party on many other advisory and policy discussion platforms such as the Institute of Economic Affairs (IEA) and Institute for Democratic Governance (IDEG) interparty dialogues, etc. He was appointed Chief Liaison at the CPP Headquarters to coordinate the administrative functions and activities of the Secretariat in 2010.
Parliamentary Achievements As MP for Evalue-Gwira Constituency from 1997 to 2001 and 2005 to 2009,
Hon Kojo Armah served on many committees including the Select Committee on Foreign Affairs, Committee on Appointments, Committee on Roads and Transport. He served as ranking member on the Subsidiary Legislation Committee and Vice Chairman of the Constitutional, Legal and Parliamentary Affairs Committee as well as the Committee on Local Government and Rural Development.
He was appointed Chairman of the Ministerial Committee of Investigation into the Missing Cocaine at the Police Headquarters in 2008 and presented the Committee's report to the President on completion. The report received acclaim in some quarters for its honesty and he was praised accordingly for his 'bravery'.
He had the opportunity to travel widely on parliamentary assignments, either to attend workshops or conferences both in Ghana and abroad. Role in Community Development One of the tenets that propelled Kojo Armah to the top was his honest and charitable attitude for which he was well known throughout the length and breadth of Nzemaland.
Role in Community Development
He was deeply involved in the development of the Evalue-Gwira constituency and the Nzema East Municipality, spearheading many projects including the establishment of the first FM radio station in Nzema - Ankobra FM. The station gave the people of Nzemaland a platform to voice their concerns on various issues and also the opportunity to listen to the goings-on in other parts of the country and beyond.
He also encouraged the use of the radio station as a platform for the spread of the gospel of Jesus Christ by devoting a regular slot for religious programmes at his own expense. He introduced an Italian NGO, COPSE, which established such projects as Association of Small-scale Industries, grouping basically artisanal operators, credit union and sanitation projects. COPSE also established a mechanical training school at Bewia and collaborated with an Italian University and cultural institute to establish the NZEMA MUSEUM OF CULTURE AND HISTORY based at Fort Apollonia in Beyin.
He had a particular interest in environmental and green issues and made sanitation a priority during his administration as the Chief Executive of the Nzema East District. He attended two workshops in PECEOLLI, a municipality in Italy, to study their local government system with focus on that Municipality's waste management practices and indeed won two prizes for Sanitation at the DCEs conference in 2002 and 2003. His District became one of the first pilot districts selected by the Ministry of Local Government and Rural Development to pilot the working relationship with Zoomlion. It was again selected as one of the first 45 districts to pilot the National Insurance Scheme on its inception.
He worked closely with Coastal Resources Center, a USAID-funded organization that specializes in sustainable management of our coastal resources including protection of marine life, coastal cleanliness and currently dealing with the effects of oil and gas on the livelihoods of people living in the areas and particularly the eco system. In 2011, he also worked on a project, through Ankobra FM with another USAID-funded organization, LOGEDEP, a local government focused agency. At the time of his passing, he was working with a local environmental NGO, United Civil Societies of Nzema [UNCSON] and in collaboration with Ankobra FM on a programme sponsored by STAR-Ghana to assess the quality of education and determine the causes of poor performance in schools from 16 communities of the 4 coastal districts of Ahanta West, Nzema East, Ellembelle and Jomoro.
He fell ill on Sunday April 27, 2014 and was admitted at the Korle Bu Teaching Hospital on Tuesday April 29, 2014. After a few days at the hospital, he seemed to have recovered and was his usual hearty self, chatting with friends and family during visiting hours. He passed away suddenly on Sunday 4th May, 2014 at the Korle- Bu Teaching Hospital. He is survived by his wife Sabina, their three children Akasi Manzakyi (Sissy) Armah, Sabina Sikayena Ablenma (Mimi) Armah and James Diddy EEE Armah and five grandchildren James Egya Enor Armah, Kimani Larbi Siaw, Koshie & Khloe Larbi Siaw and Jayden Danful.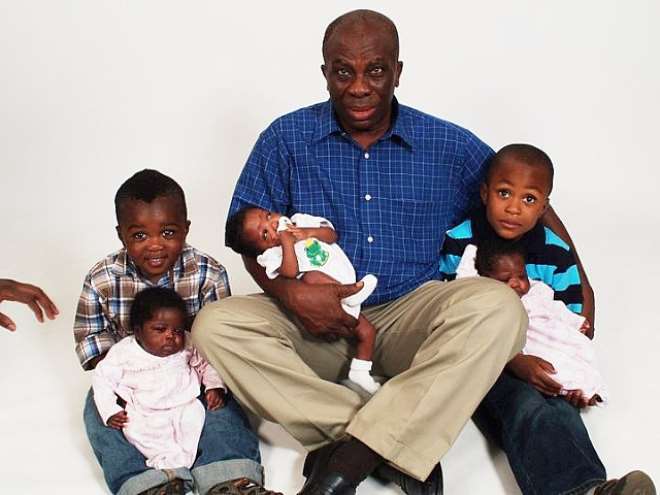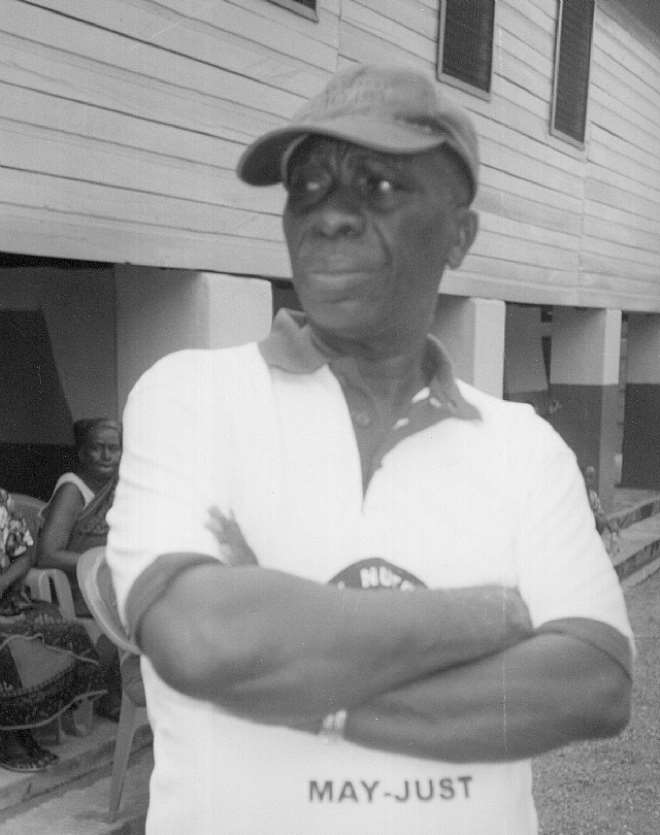 SCAN0073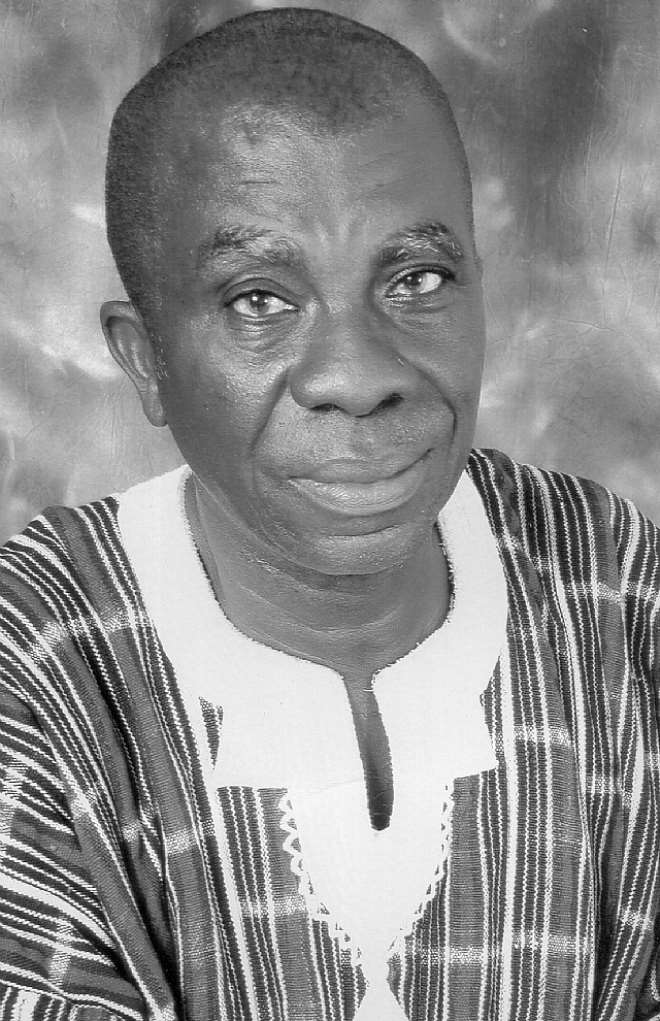 SCAN0075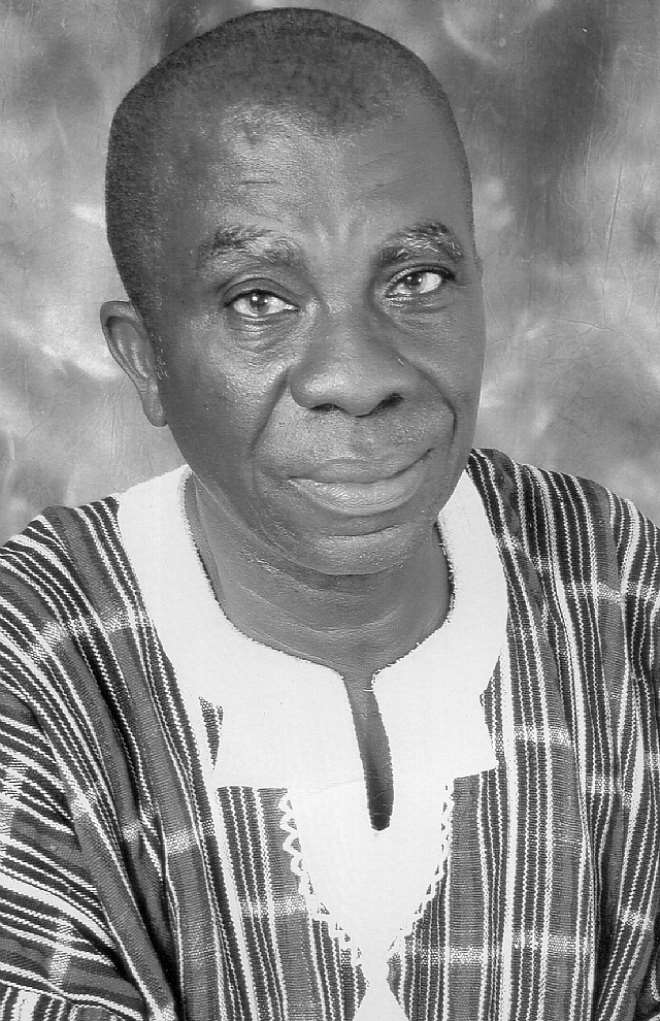 SCAN0075 2