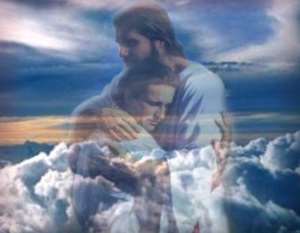 Behold I will do a new thing, Now it shall spring forth; shall you not know it? I will even make a road in the wilderness and rivers in the desert. (ISAIAH43:19)
God is in the business of changing and turning people's life around by giving them not only second chance, but a fresh start. It is possible to say that in life, pain and problems come to everyone at one stage in their lives. As believers, we are encouraged that God is our helper and that he will see us through life's challenges. God has promised that He will never leave us nor forsake us (Deuteronomy 31: 5) and that he will fight our battles (2 Chronicles 20:15).
That is not to say that trouble will not come to us all but God will be there to help us through those difficult times. Whatever the attacks from the enemy God will turn it around for your good. God turns tests into testimony, and adversity into victorious adventure, as well as mess into message. God also turns people's failures into triumphs and their disappointments into divine appointments.
Praise God, for he says, '.I know the thoughts that I think toward you, saith the LORD, thoughts of peace, and not of evil, to give you an expected end. (Jeremiah 29:11 KJV)
God's word encourages us that even if we walk through the valley of the shadow of death, the Lord God will be with us. He, the Lord will turn our negative backgrounds around to our favour.
The Bible teaches, 'For his anger endureth but a moment; in his favour is life: weeping may endure for a night, but joy cometh in the morning.' (Psalm 30:5)
Hannah, the wife of Elkanah, was barren and was mocked by Peninnah, her rival. It came to pass that as Hannah went up to worship in Shiloh, she cried before the Lord and made a vow to the Lord God almighty that if he would give her a son, she would give him back to God. God granted her wish and turned Hannah's weeping into joy. He is still in the business of turning our weeping into joy. He did the same for Joseph. One night Joseph was in prison, the next day he was in the palace.
God has not changed. What he did for Hannah and Joseph, he can do for you, for as Luke 1:37, says '. . . nothing is impossible for God.' He can heal our bodies, our minds and even change the events of our life, for nothing is impossible for Him. There are so many places in the Bible where God actually changed the past. Consider all those whom he raised from the dead, the most famous and well-known being Jesus Christ himself, in the glorious resurrection.
We all make mistakes, but at times it can feel like we are trapped. The solutions for our problems can sometimes seem worse than the problems themselves.
Perhaps you have done the wrong thing and made some wrong choices regarding your life or maybe you have done what you knew you shouldn't do and now you are suffering the consequences of those mistakes. Let me assure you that regardless of any mistake you have made in the past or the tragedy that has come into your life, if you will turn to God, he is prepared to take your mistakes, your awful circumstance, and turn it into a miracle.
Now the question is, do you keep reliving your past mistakes and failures? Many in the body of Christ are trapped in their 'yesterday' events. It is so sad that many of us also never move on in our walk with the Lord, forgetting that God offers freedom and deliverance regardless of our bondage or negative circumstance. It is time to rely on God to turn things in your favour. The almighty God wants us to have assurance that no matter how much evil and suffering and futility we see now, he will make all things new.
Joseph's brothers sold him out of hatred and he was taken to a foreign country. People lied about him, and as a result, he was thrown into prison. Many bad things happened to Joseph. But God took care of him through it all and in the end he became the prime minister of Egypt.
That God has not changed. He can do the something for you. Regardless of the circumstance you are in, with God on your side, you cannot lose.
And we know that all things work together for good to them that love God, to them who are the called according to his purpose. (Romans 8:28)
'All things' include your failures, your mistakes, your background and even the attacks of the devil. If you will pray and seek God's face for a turn-around you will see the hand of God moving in your direction. No matter what life may have thrown your way, you can be more than a conqueror through him who loves you.
Whatever the circumstances that are attached to your name, your birth or your place of birth, they cannot dictate the course of your life. Rising above the negative past will always gain you a better reputation for being 'more honourable than your friends and brethren.' Truly, your background does not matter. I promise you if, yesterday you were disappointed, today you are approved, tomorrow you will be appointed.
LET US RECAP:
 Bad choices always lead to bad decisions; the choices you make in life either make you or break you.
 Though your mistakes can lead to circumstances and troubles that seem very grim, God can turn your mistakes into miracles.
 The Lord took all the tragedies in Joseph's life and turned them into a fantastic miracle that not only blessed Joseph but ended up saving the lives of his family and countless others in the land of Egypt and throughout the known world.
 If my people, which are called by my name, shall humble themselves, and pray, and seek my face, and turn from their wicked ways; then will I hear from heaven, and will forgive their sin, and will healthier land. (2 CHRONICLE 7:14)
 Wherefore seeing we also are compassed about with so great a cloud of witnesses, let us lay aside every weight, and the sin which doth so easily beset us, and let us run with patience the race that is set before us.' (KJV)
 When a man lifts you up, it's definitely to the height of his hands, but when God lifts you up it is limitless. Seek him now and forsake all else and your situation will never be the same.
YOU WILL BE UPLIFTED FOREVER
Ferdinard Senyo Lawson
BEFFTA - Best Author of the Year 2013 Award Winner and Faculty Member of the African Professional Speakers Academy (APSA), BA ( Hons) Public Health And Social Care; Member Of The Royal Society Of Public Health. Ferdinard Lawson is also a motivational and inspirational speaker.
He is a publication consultant, a columnist in one the biggest Christian magazine in United Kingdom (THE VYN MAGAZINE), Modernghana.com and the African Dazzle Magazine (UK).