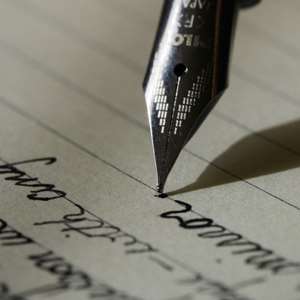 A voice was heard in Ramah, lamentation, and bitter weeping; Rachel weeping for her children refused to be comforted for her children, because they were not"- Jeremiah 31.15
This words picture grief and mourning. Although Israel, the Northern Kingdom, had sunk into the most degrading sins, God still loved the people and continued to provide for them.
The above quote from Jeremiah has been ringing like a bell in my mind anytime I hear the people of Juaboso Constituency lamenting about their poor road network, especially from Sefwi Asempaneye to Benchema Barrier which becomes un-motorable( my own word) during rainy season.
My cry for my people is like that of Rachel crying and lamenting for her children. Despite the people producing over 95% of the resources in the northern part of the Western Region, their roads are not better than a hunter's track. The Late Presidential candidate of NPP, Prof. Adu Boahen confirmed it when he once insulted the Sefwis at Sefwi Sayerano that '' Sefwifoo mo Kwan se Wansan kwan" meaning the people of Sefwi, your roads are like that of a Deer track.
Our roads, ever since has seen remarkable improvement courtesy of the National Democratic Congress but is still not enough and the inhabitants are still in agony during rainy seasons. They cannot travel to the urban areas to attend hospitals, to sell their farm produce or transact their businesses.
This is a very serious issue affecting many constituencies in Ghana but that of Juaboso constituency especially from Sefwi Asempaneye to Benchema Barrier needs urgent attention. Although the people appreciate the NDC government for the better Ghana agenda, that portion of their road has been an albatross hanging on their neck.
The other day a young man from the constituency called to ask me if they were part of Ghana.
His reason for asking that question was that over the years they have been drumming into the ears of successive governments that the bulk of the natural resources like Cocoa, Timber, and Farm produce in the Western Region come from the area but they are treated as fourth class citizens.
"How can the government get money to build interchanges in the urban areas but cannot get money to build roads in our rural areas or is it that our leaders refused to tell the powers that be in government about the poor condition of our roads or what? He fumed, but i encouraged him to exercise patience. I advised him to channel his concern through the District Chief Executive, Party executives and Opinion leaders or possibly meet the Member of Parliament to see how best their problems can be solved.
I ended my telephone conversation with the Youngman by advising him that he must keep fighting for his people for help will come one day.
The people of Juaboso, my dear constituency, refrain your voice from weeping, and your eyes from tears for your efforts shall be rewarded for there is light at the end of every tunnel.
Your son Kwame Aduhene-Kwarteng shares your pain and agony with you. The National Democratic Congress also share your pain but check yourselves and make changes if there is the need so that you can get your fair share of the national cake.