Man confines children for 2nd coming of Christ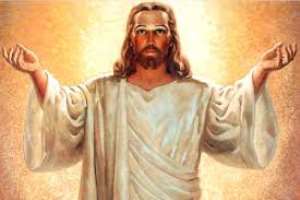 A man in Ve-Agbome, a community in the Afadjato South District of the Volta region has confined his five children for three years awaiting the second coming of Jesus Christ.
The man and his wife withdrew their children from school, and other social activities or gatherings because they believed the world is coming to an end soon.
The children are confined in a fenced compound and are only allowed to go out to fetch water late at night when no one will meet or see them.
Speaking to Citi News, the project coordinator of Integrated Development and Empowerment Centre, IDEC a partner of Plan Ghana, Mr. Manasseh Ameworyo said attempts to communicate with the children proved futile since their father had instructed them not to talk to anyone.
According to Mr. Ameworyo, the only reason they gave was that "the world was coming to an end very soon so they are not going to go out so that anyone meets them and influence their meeting Christ."