Only the 1978 Black Stars squad were promised estate houses-Kuuku Dadzie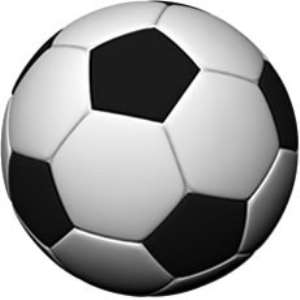 Former Ghana defender James Kuuku Dadzie has dismissed claims made by some ex-footballers that Government promised estate houses for the 1963 African Cup of Nations winning squad.
He said only "the 1978 Black Stars team were promised estate houses."
Several former players of the national team including Rev. Osei Kofi, have lamented the failure of various governments to fulfill promises to build estate houses to the Black Stars teams if the won the African Nations Cup.
Some have attributed the failure of Ghana to win its fifth nations cup trophy to what it says is a curse or bitterness from the players who won the last Nations Cup trophy for Ghana in 1982 but who did not receive the promises of the estate houses.
But the ex-Black Stars captain Kuuku Dadzie claims the 1978 Ghana squad was the only team promised estate houses.
"I am speaking as a member of the 1978 black stars squad and former Ghana captain. They are claiming that they were promised houses. I want the public to know that it was only in the 1978 group that Government promised estate houses each," Kuku-Dadzie told Asempa FM Sports.
"It is not true that (ex-President) Kwame Nkrumah promised them any houses. If they are the first group to win the African Cup, fair enough."
"Apat from the 1978 squad, Government didn't promise the 1963, 1965 and 1982 winning group."
"It was only the 1978 squad that former Ghana Presdient (Ignatius Kutu) Acheampng promised us so if there is any compensation for any squad, then it should be the 1978 squad."
Ghana 1978 squad
Coach: Fred Osam-Duodu

No. Pos. Player DoB/Age Caps Club
1 GK Joseph Carr http://en.wikipedia.org/wiki/Joe_Carr_(footballer)       Hasaacas http://en.wikipedia.org/wiki/Goalkeeper_(association_football) http://en.wikipedia.org/wiki/Hasaacas
2 DF P.S.K. Paha http://en.wikipedia.org/w/index.php?title=P.S.K._Paha&action=edit&redlink=1       Eleven Wise http://en.wikipedia.org/wiki/Defender_(association_football) http://en.wikipedia.org/wiki/Eleven_Wise
3 DF Ofei Ansah http://en.wikipedia.org/w/index.php?title=Ofei_Ansah&action=edit&redlink=1       Hearts of Oak http://en.wikipedia.org/wiki/Defender_(association_football) http://en.wikipedia.org/wiki/Accra_Hearts_of_Oak_SC
4 MF Awuley Quaye http://en.wikipedia.org/w/index.php?title=Awuley_Quaye,_Sr.&action=edit&redlink=1  ( c http://en.wikipedia.org/wiki/Captain_(association_football) )       Great Olympics http://en.wikipedia.org/wiki/Midfielder http://en.wikipedia.org/wiki/Great_Olympics
5 DF James Kuuku Dadzie http://en.wikipedia.org/w/index.php?title=James_Kuuku_Dadzie&action=edit&redlink=1       Hasaacas http://en.wikipedia.org/wiki/Defender_(association_football) http://en.wikipedia.org/wiki/Hasaacas
6 FW Adolf Armah http://en.wikipedia.org/w/index.php?title=Adolf_Armah&action=edit&redlink=1       Hearts of Oak http://en.wikipedia.org/wiki/Forward_(association_football) http://en.wikipedia.org/wiki/Accra_Hearts_of_Oak_SC
7 MF John Nketia Yawson http://en.wikipedia.org/w/index.php?title=John_Nketia_Yawson&action=edit&redlink=1       Eleven Wise http://en.wikipedia.org/wiki/Midfielder http://en.wikipedia.org/wiki/Eleven_Wise
8 FW George Alhassan http://en.wikipedia.org/wiki/George_Alhassan       Great Olympics http://en.wikipedia.org/wiki/Forward_(association_football) http://en.wikipedia.org/wiki/Great_Olympics
9 FW Opoku Afriyie http://en.wikipedia.org/wiki/Opoku_Afriyie       Asante Kotoko http://en.wikipedia.org/wiki/Forward_(association_football) http://en.wikipedia.org/wiki/Asante_Kotoko
10 MF Karim Abdul Razak http://en.wikipedia.org/wiki/Karim_Abdul_Razak       Asante Kotoko http://en.wikipedia.org/wiki/Midfielder http://en.wikipedia.org/wiki/Asante_Kotoko
11 MF Mohammed Ahmed Polo http://en.wikipedia.org/wiki/Mohammed_Ahmed_Polo       Hearts of Oak http://en.wikipedia.org/wiki/Midfielder http://en.wikipedia.org/wiki/Accra_Hearts_of_Oak_SC
12 GK Fuseini Salifu http://en.wikipedia.org/w/index.php?title=Fuseini_Salifu&action=edit&redlink=1       Asante Kotoko http://en.wikipedia.org/wiki/Goalkeeper_(association_football) http://en.wikipedia.org/wiki/Asante_Kotoko
13 DF Haruna Yusif http://en.wikipedia.org/w/index.php?title=Haruna_Yusif&action=edit&redlink=1       Corners http://en.wikipedia.org/wiki/Defender_(association_football) http://en.wikipedia.org/w/index.php?title=Corners_Babies&action=edit&redlink=1
14 DF Isaac Acquaye http://en.wikipedia.org/w/index.php?title=Isaac_Acquaye&action=edit&redlink=1       Dumas http://en.wikipedia.org/wiki/Defender_(association_football) http://en.wikipedia.org/wiki/Dumas
15 FW Dan Kayede http://en.wikipedia.org/w/index.php?title=Dan_Kayede&action=edit&redlink=1       Great Olympics http://en.wikipedia.org/wiki/Forward_(association_football) http://en.wikipedia.org/wiki/Great_Olympics
16 GK Abdulai Chesco http://en.wikipedia.org/w/index.php?title=Abdulai_Chesco&action=edit&redlink=1       SS 1974 http://en.wikipedia.org/wiki/Goalkeeper_(association_football) http://en.wikipedia.org/w/index.php?title=SS_1974&action=edit&redlink=1
17 FW Emmanuel Quarshie http://en.wikipedia.org/w/index.php?title=Emmanuel_Quarshie&action=edit&redlink=1       Hasaacas http://en.wikipedia.org/wiki/Forward_(association_football) http://en.wikipedia.org/wiki/Hasaacas
18 MF Addae Kyenkyehene http://en.wikipedia.org/wiki/Addae_Kyenkyehene       Asante Kotoko http://en.wikipedia.org/wiki/Midfielder http://en.wikipedia.org/wiki/Asante_Kotoko
19 FW Anas Seidu http://en.wikipedia.org/w/index.php?title=Anas_Seidu&action=edit&redlink=1       Hearts of Oak http://en.wikipedia.org/wiki/Forward_(association_football) http://en.wikipedia.org/wiki/Accra_Hearts_of_Oak_SC
20 FW Willie Klutse http://en.wikipedia.org/wiki/Willie_Klutse       Dumas http://en.wikipedia.org/wiki/Forward_(association_football) http://en.wikipedia.org/w/index.php?title=Dumas_FC&action=edit&redlink=1
21 FW Kuntu Blankson http://en.wikipedia.org/w/index.php?title=Kuntu_Blankson&action=edit&redlink=1       SS 1974 http://en.wikipedia.org/wiki/Forward_(association_football) http://en.wikipedia.org/w/index.php?title=SS_1974&action=edit&redlink=1
22 DF Justice Moore http://en.wikipedia.org/w/index.php?title=Justice_Moore_(footballer)&action=edit&redlink=1       Eleven Wise http://en.wikipedia.org/wiki/Defender_(association_football) http://en.wikipedia.org/wiki/Eleven_Wise