From Franklin Cudjoe to You: Please Save Africa's Palm Oil Industry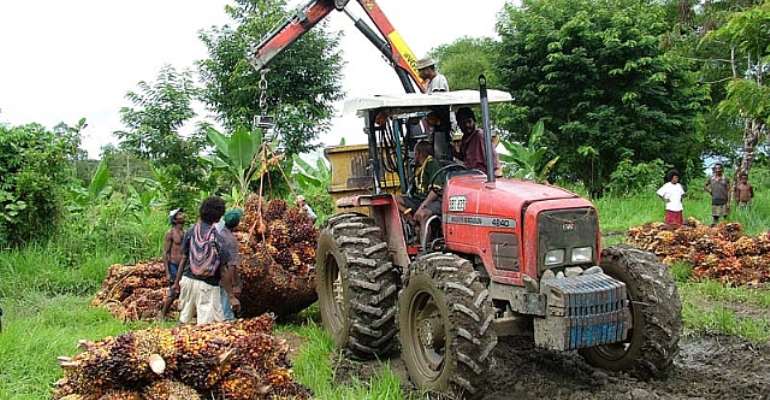 Africa is a vibrant, thriving continent, with many fast-growing economies, investment opportunities and success stories. Sadly, these improvements have not translated to reduction in poverty alleviation in many parts of our continent. Hunger and food insecurity is rife in many countries, and economic opportunities are rare. This situation is reflected in much of the European media coverage of the African continent.
However, I write to you today not about the problems of Africa, but about one of Africa's success stories. I am a leading founding member along with several other African thought leaders, academics and scientists, of the Africa for Palm Oil campaign, which aims to improve understanding of African palm oil cultivation, and to start a dialogue about how Africa can benefit from fair and unfettered market access to Europe and other parts of the West.
Palm oil - Elaies Guineensis - was first discovered in West Africa, and is now enjoying a 21st century renaissance in our continent, including in Nigeria, Gabon, Burkina Faso, Ivory Coast, Ghana, Liberia and many other countries. The investment, jobs and benefits brought by palm oil to Africa bring hope and opportunity to many local communities and rural areas. Palm oil now forms part of many African exports, and is a key earner of valuable foreign currency for African nations.
As you may be aware, negative media campaigns in Europe and other parts of the West are undermining the image of palm oil. This threatens the success of Africa's palm oil renaissance. Media and lobbying campaigns based primarily on rumours and innuendo are aiming to portray palm oil in a negative light. I ask you not to be caught in this trap. These rumours include that palm oil causes aggresive deforestation and harms orang-utans. The truth is that forest cover in African countries is both very high and stable; and I can assure you that there are not, nor have there ever been, any orang-utans in Africa.
Palm oil has been described as a miracle crop - it is the world's most efficient oilseed, using less land that any other alternatives. Palm oil has 10 times the yield efficiency of some competitor oils. It is also a perennial crop, meaning that one planting will last for 25 years. This provides critical long-term stability and certainty for African small farmers. Palm oil is 100% free of trans fats, and has no GMO content.
Given your interest in Africa, I ask you to join us in promoting a positive role for African trade and African produce. Palm oil is primarily produced by small farmers who control over 70 percent of palm oil production. Small African farmers, working both individually and cooperatively, are benefiting from palm oil as a means of reducing poverty and increasing prosperity.
I am asking you to add your name to our list of endorsements along with many others with the best interests of Africa at heart. Our campaign has four core principles:
- A Level Playing Field: Fair and Unencumbered Market Access for African Palm Oil
- Investment in African Palm Oil helps Africa
- Western Regulations Should not Undermine Poverty Alleviation in the Developing
World
- Legal and Regulatory Protection must be Afforded to African Palm Oil
We hope to build awareness of the importance of palm oil to African small farmers, and by adding your name you can help us in this effort. I look forward to hearing from you, and I hope that together we can help Africa move forward to a happy, prosperous and secure future, based on trade and economic growth. Please send your name and the organisation you work with to me at franklin(-at-)gmail.com . Replace (-at-) with @
Many thanks for your attention.