Pig Farm-Kotobaabi residents unhappy about spate of robbery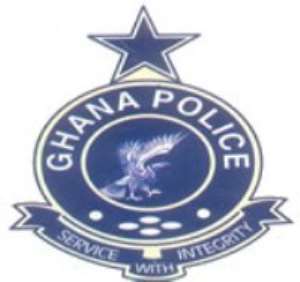 policebadge
Accra, March 8, GNA - Residents of Pig Farm-Kotobaabi in Accra have appealed to the Police Administration to take the necessary steps to check the high rate of armed robberies in the area.
Mr Prince Quarshie Tamakloe, Assemblyman for Pig Farm-Kotobaabi Electoral Area, made this known to the Ghana News Agency during this year's celebration of the 56th Ghana Independence with health walk dubbed; 'One Fitnsess, One Independence and One Nation,' at Kotobaabi in Accra.
He said if measures were not put in place to combat the crime, many residents of the area would be forced to leave their homes.
He recalled that within a month two women had been attacked and robbed of various sums of money and personal effects running into millions of Ghana cedis.
The Assemblyman said the worrying aspect of it was after the robbery; the victims were assaulted and stabbed with knives citing the Ebony on the Dzorwulu road and Maxwell Hotel areas.
Mr Tamakloe said the robbers who mostly used motorbikes, were believed to be hiding at New Town and Nima from where they emerge to attack people in the night between 2200 hours and 0400 hours.
In the health walk itself as part of event marking the Independence celebration organised by the Arise Fitness Club and sponsored by Alhaji Seidu Haruna of Majesty Forex Bureau Limited, Mr Tamakloe said it was aimed at focussing on the youth and the role expected of them to make Ghana a better and peaceful place to live.
It was also to promote healthy active lifestyle behaviours which are beneficial to the nation, he emphasised.
The Assemblyman said young peoples' ideas and energies were vital to enhance the development of societies in which they live, hence the need to bring together over 500 people from five keep fit clubs, namely Pig Farm Keep Fit, Kotobaabi Keep Fit, K. West Fit, Ring Road Central Keep Fit and Arise Keep Fit Clubs to do some brisk walking.
It also drew participation from people of all age groups and covered a 17-kilometre course which started from Sports Writers Association of Ghana (SWAG) Park at Kotobaabi, through New Town and Kokomlemle, Accra Girls' Senior High School, Nima and converged at the SWAG Park, he stated.
The President of the Arise Keep Fit Club, Mr Philip Ashiagbor in an interview hoped that the celebration would bring together development and solution to other problems afflicting the youth of the area.
GNA