Egypt foreign reserves drop below 'critical minimum'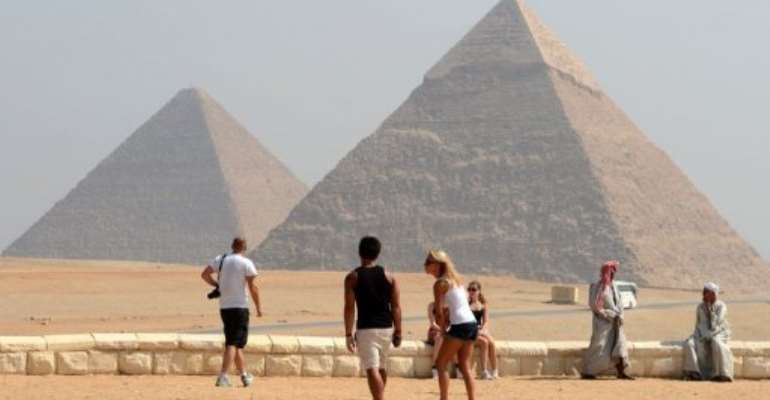 CAIRO (AFP) - Egypt's foreign reserves fell by almost 10 percent to $13.6 billion in January, the Central Bank of Egypt said on Tuesday, below what it had in December described as a "critical minimum" of $15 billion.
"foreign reserves fell heavily by $1.4 billion to $13.61 billion in January, from $15 billion in December," the bank said in a statement carried by the official MENA news agency. It gave no reason for the fall.
Despite an influx of $5 billion in aid from Qatar in the form of grants and loans over the past year, the reserves have continued to drop.
MENA quoted an economics expert as saying the decrease since December was partly due to Egypt paying interest on foreign loans and a drop in tourism revenues due to continuing political unrest.
The bank had also made dollars available to the government to import food and oil products, and sold dollars to banks in auctions in a controlled devaluation of the Egyptian pound.
The bank had warned last month that its reserves had reached critical levels at $15 billion, only enough to cover three months of imports, as political turmoil forced the government to postpone subsidy cuts and the finalisation of a deal with the IMF for $4.8 billion in aid.
Egypt's reserves have dropped from $36 billion since a popular uprising overthrew president Hosni Mubarak in 2011, leading to two years of political instability under military rule before the Islamist Mohamed Morsi was elected as president.
Morsi, in power since June, had promised to restore stability and address the precarious economy. His government accuses opposition led protests, some of them violent, for slowing down the economic recovery.
Fitch Ratings last week downgraded Egypt's long-term foreign and local currency ratings from B+ to B with a negative outlook, citing the political instability and diminishing foreign reserves.
Fitch said this "reflects a balance between short-term reserve pressure, political upheaval, a weak and deteriorating fiscal position and capital flight against our assumption that an IMF programme will be in place after" parliamentary elections expected this spring.
It said Egypt's fiscal position has worsened, with spending on subsidies, interest payments and the public-sector wage bill rising and a weak economy hitting revenues.
At the same time, "a shortage of foreign exchange has prompted the authorities to tighten capital controls and introduce foreign exchange auctions."
It also pointed to problems with the political transition by the government.
While "making significant progress," the agency said it "has at times been mishandled and serious divisions have opened within society, contributing to sporadic outbursts of violence."
It pointed to parliamentary elections, likely in April, as a potential flashpoint.