Video Documentary: "The Dangerous Business of Journalism in The Gambia"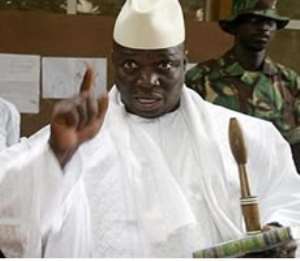 President Yahya Jammeh
Despite persistent global condemnation, the Gambian government led by its dictator, President Yahya Jammeh, continues to brutally stifle freedom of expression and press freedom rights with gross impunity.
The Media Foundation for West Africa (MFWA) has in the last decade reported on hundreds of journalists who have been arbitrarily arrested, detained, beaten, exiled or killed in the country. Between 2011 and 2012 alone, the MFWA recorded more than 30 incidents of such brutal violations.
In this documentary, the MFWA highlights the deteriorating conditions of free expression and acts of impunity, and calls for support to improve the situation.