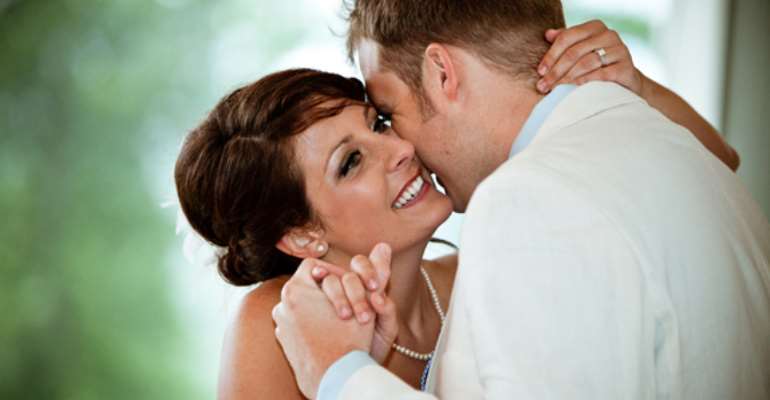 Many intellectuals may define wedlock in many different ways. Some may say misunderstandings and the rest. Yes of cause misunderstandings but it goes beyond that to me. Let me start by saying that wedlock is a rapid killer in relationships.
Wedlock goes a long way to destroy once most vibrant and beautiful relationships. Wedlock in relationships has been a canker since Adam and sometimes causes disabilities to partners and even accidental deaths.
So you see, wedlock really goes just beyond simple misunderstandings between two sex. Wedlock to me means the act of engaging in heatered argument between two partners which if not checked controllable could cause harm.
Once upon a time, I witnessed a serious wedlock between two couples and I was so amazed of what I saw. I must say it ways very very nasty and an eye saw. I probed in to find out the cause of their confrontations.
To my surprised the center of this wedlock was about their five year old son. The man has been taking critical observation about the growth of this child with doubts in his mind whether he was the real biological father of the boy.
So, on that faithful day he decided to confront his wife to find out the truth about the boy. It's said that it's only a woman who truly knows the real father of her child. But instead of them sitting down and resolving issues as adults, they ended up exchanging words upon words.
They were well educated and knowledgeable couples but because of wedlock, they turned to behave like illiterates. You see, what wedlock can cause. It appears as if you are just right in what you only say and thinks.
This couples have stayed together for more than seven years and just this unfortunate incident could just have ended their relationship. It appeared truly that the boy at the center of the controversy was truly not the real son of the man.
This situation could have been handled in a more professional manner than the scene I witnessed. In the end the man mistakenly caused injury to the woman which caused her permanent disability. We all in a way have tempers but it's always the best when you actually try your best to control it. controlling temperament goes a long way in solving issues that may become chaotic.
You will agree with me that, no problem in this world has been resolved with hash words and wars. It is only a fool who refuses to agree on reconciliation when there is a problem. Generally even if it hurts so much, you surely need to let go.
As a christian I strongly believe in the phrase which says "forgive and forget". Am sure you will say that you can only forgive but you can't forget. Truly you can't forget. That is just what you have encoded in your mind.
But am here to let you know that the same way you turn to forget what you learn in your primary school days now that you are an adult, is the same way you can learn to forget an incident that was not relevant to your life.
Again if you claim in your heart that you are a child of God, then remember what God himself said about our sins. He said if we confess our sins, he's faithful and just to forgive us and will not remember them again. How much more you whom he created?
Note again that the Bible said we should not let the sun set on our angers. God in his wisdom knew very well that, as long as we remain humans,we are prone to anger, even Jesus Christ himself, on one occasion got very angry, but doesn't give us the room to let our angers go beyond our control.
To get over wedlock, I would entreat you to consider these things in mind:
Be the foolish one
Being the foolish one doesn't mean you don't know your right. You know it quite well, in my little experience in this life, I have realized that silence to a heated argument is the best solution to quench the fire from escalating. Let me share a few experience in my relationship with you. One day I caught my woman real handed in an act which was not pleasant, because I so much love this woman, I rather ended up consoling her to let go of the past.
I know you might be saying that was very stupid part of me, but let me tell you that once we are humans we all make mistakes which we regret them later.
If I had acted like, yes I am the boss here and therefore I have caught you in the act and so that should be the end, what do you think would have happen to that soul?
It's better to know your partner by so doing, you would always be there to guide and to correct as our Father in Heaven does for us. God is not a fool to be forgiving us our sins anytime we call on him so it's you.
Listen more, talk less
There is an African proverb which states that "the wise man is the one who listens more to words and makes his views heard when it is necessary". Yes we all have the mouth to talk but you only talk when you are making sense or contributing to fulfilling situations.
In times of wedlock, if everyone is talking, who becomes the wise one? So it's best to choose not to talk but rather you listen and make meaningful speeches that will quench the fire.
Create room for dialogues
Never be Lord over everything. In a relationship, it's best both of you brings out views that will make the relationship worth emulating. One should not impose or become the dictator. Opinions they say are like noses. It comes in different forms that can be accepted or rejected. With dialogues, both of you gets to come out with better solutions.
Show much love if necessary
Love they say rules over evil. It's therefore important to show love to those who even have hurt you to the e stream. You can't love if you cannot forgive.
Reward your partner when needed
You can bring sanity to your relationship with a token of occasional gift to avoid pertinent wedlock. Gifts can go a long way
to silence a wounded soul. You have no idea the power of giving. This Christmas is a season of giving and i entreat you all to go the extra mile and put a smile in the face of the depressed. Together we can build a better nation.
This is a piece of my second book on relationship yet to be published
Please call me on: +233244028178/ [email protected]
If you wish to help me become a professional