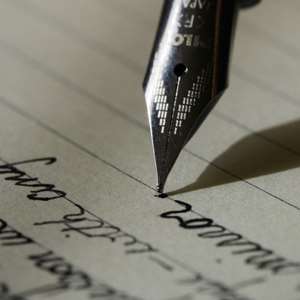 Port Harcourt Bridge Collapse; Emblematic Of Public Infrastructures In Nigeria
Written by Paul I. Adujie Esq.
As I wrote to complain and gripe about the traffic mayhem and gridlocks on Nigerian roads last week, and more particularly so, about the traffic standstill in Choba Port Harcourt, a bridge on a major road artery in Port Harcourt actually collapsed soon after!
I suspect the collapse is an exemplar of dearth of quality in construction, a lack of quality constructions both private and public structures in Nigeria.
Across the world, I have traveled on bridges which are 300 years old, and yet, the collapsed bridge in Port Harcourt is a miserly 10 year old bridge!
I am not an engineer, but, I know and have seen bridges and roadways built to be suitable for the locale upon which such bridges are erected; therefore, no excuses are acceptable to reasonable persons!
I have traveled widely in the Americas including the Caribbean and through Europe, I have seen airports, roads and bridge built on lands reclaimed from waterlogged terrains.
And to this extent, building great roads in waterlogged terrains such as in Rivers, Bayelsa, Cross Rivers, Akwa Ibom States etc, is surely not rocket science! It is a national disgrace and public shame that the bridge which collapsed in Port Harcourt is less than ten years old!
Most bridges in New York are over one hundred years old! What quality of workmanship or perverse satisfaction is there to glean from the demise of that Port Harcourt bridge?
Roadways, highways, bridges and airports have been built in Amsterdam, Holland, in the Mississippi Delta, USA, in Florence and Sicily, Italy etc, places where building any structures are quite challenging as any!
And as a result, rivers, seas and heavy body of waters, adequate measures ought and should be taken from onset of all physical structures. What then is it, that our local and foreign counterparts who are in-charge of Nigerian roads, bridges and other public infrastructures miss or don't get?
Great bridges, roads, highways, airports and other monumental infrastructures have been erected or built on lands reclaimed from rivers and seas worldwide.
There is nothing unique, special or peculiar about road constructions in Nigeria! All that is required is that, builders know the topography and terrain, then plan and execute projects suitable and sustainable.
There are too many roads, bridges and other sundry public infrastructures in Nigeria lacking structural integrity.
These are almost always painfully obvious, both private and public structures. Why are too many overpaid contractors allowed to cut corners? Whatever happened to integrity in these processes?
Why can't our construction engineers engage in Best-Practices? Know local terrains and the particular and peculiar challenges!
Bidding for road constructions should not be a one size-fits-all-per-mile proposition.
Localities and terrain challenges or extent of difficulties should be taken into consideration, always.
Nigerian engineers and their foreign counterparts working on constructions of Nigerian roads and highways most probably know exactly what they are doing.
The poor construction outcomes to which we all bear witness in Nigeria nationwide are a result poor planning, poor supervision and lackadaisical attitudes; this, in addition to conflict of interests and cozy relationship between government officials and contractors.
There are said to be incestuous relationships between government officials and the constructions companies and their proxies or fronts… they conspire, connive and collude to do repeated disservice to the Nigerian public which they are supposed to serve.
In South-South and South-East, the roadways are at their worst during the raining seasons and rain is a fact of life in these parts, it is incessant, an honest construction efforts therefore require a delicate balancing act in materials and timing of work.
These roads should be elevated above water levels and there must be adequate and sufficient grading, compacting and compressing of earth, cement, lots of cement and then gravels and asphalt!
But sadly, the current mode require earth movers mowing the topsoil and pouring asphalt and when the rains come, these feeble-flimsies are all washed away and this creates more opportunity for more contracts… a revolving door and road-tripping rolled-into-one!
There exist, a classic case of most insidious incestuous relationship borne of and wrapped in, planned obsolescence. The contractors do sloppy, and shoddy work, and they are poorly supervised if at all, by their friends in government, and then, as the sloppy-shoddy work fall apart, voila, there are new sets of contracts! Hence Lagos-Benin-Ore has been in perpetual construction since all of my adult years!
Does anyone remember the number of years in which major highways in Nigeria have been continuously under contract?
Are there ever timeline performance and staggered payments hinged on performance?
Are there penalty clauses or even punitive damages against these construction companies depending on their pace of completion of these Nigerian roads projects?
Emohua after Ebah dead body seen at eleven AM still there at 5PM along the East-West Roadway, corpse still there, after a full day, and we are not anarchic or at war?
Terrible roads impinges on commerce, economic activities and by extension of simple extrapolation, national development, there is therefore a direct correlation between as slow anemic economic growth and the parlous state of our roads!
Lagos-Ore-Benin road and Port Harcourt Yenagoa-East-West Road are case studies in endless repairs and delinquent contractors
A Nigerian upon learning of the Port Harcourt bridge collapse, encapsulate her feelings in the following choice-words "Collapsing, disgraceful, disgusting, dilapidated, stressful, deplorable, nightmarish and, very bad, are probably the right adjectives to describe the present state of some federal highways in the south-east geo-political zone of Africa's (most populous)nation, Nigeria."
This bridge collapse represents, yet another failure on part of the government. And for so many millions of Nigerians who have to travel on these treacherous, extremely hazardous roads, the collapse is one more incident too many on our roads!
And just when I thought the bridge collapse in Port Harcourt was distressing enough, coupled with my recent experience in Choba Port Harcourt, and the corpse left on the roadway at Emuoha etc.
Unfortunately, there are more tales of woes on Nigerian roads! My lawyer friend could not get a flight from Abuja and he chose road travel to Yenagoa.
His experience was not more beguiling than mine and that of millions of Nigerians on Nigerian highways.
He told me that he left Abuja by chartered car and upon passing Lokoja and nearing Okene, whole road was flooded, what Nigerian Newspapers have collectively referred to or dubbed as The "Kogi Floods" and Bayelsa bound vehicular traffic were stuck, while Abuja bound traffic were re-routed through a bush path.
Abuja bound traffic passed, but, the Bayelsa were stuck after lokoja… near Okene until next morning, for 14 hours in traffic, then he and others have to find lodging accommodation until next morning.
He eventually left Okene at 7AM on Sunday, arriving Yenagoa at 1:30PM, this is a journey which began on Saturday at 7:00AM from Abuja to Yenagoa should have ended at about 5:00PM in Bayelsa on Saturday!
Meanwhile, a hefty contract have been long awarded for dredging to prevent this River Niger floods which have repeatedly caused these percolating waters on federal roads between Lokoja and Okene, this contract is said to be Naira-heavy, a trillion Naira, and yet, Nigerians in their millions continue to suffer extremely.
A trip from Abuja to Okene should beabout 1hour and 45 minutes, but instead of 1 hour 45minutes, it took 14 hours and a sleepover!
We can only imagine the physical, emotional, and financial implications of all these on the individual, as well as the mechanical stress on the vehicles.
Commerce, the movement of goods and services are severely disrupted and so are family lives throughout Nigeria; all thanks to terrible roadways in Nigeria!
There ought to be research, statistics and detailed assessments on the overall or global impact of all these on the Nigerian economy, and the impact of all these on national development.