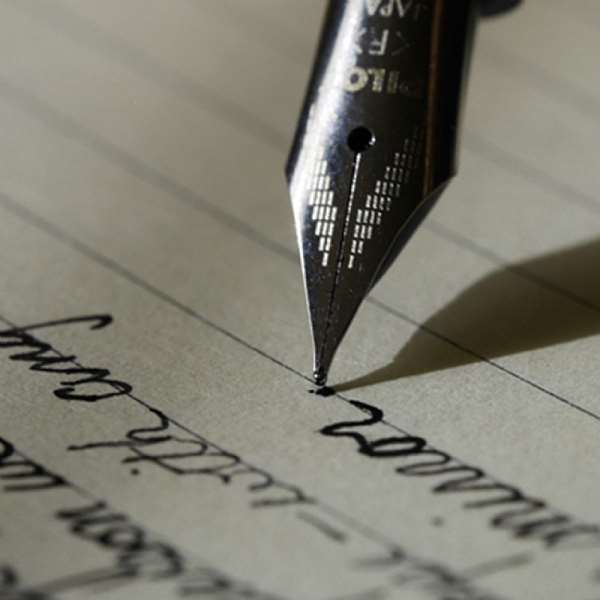 "If you can control a man's thinking you do not have to worry about his action. When you determine what a man shall think you do not have to concern yourself about what he will do. If you make a man feel that he is inferior, you do not have to compel him to accept an inferior status, for he will seek it himself. If you make a man think that he is justly an outcast, you do not have to order him to the back door. He will go without being told; and if there is no back door, his very nature will demand one." - Carter G. Woodson, The Mis-Education of the Negro
"The oppressor has always indoctrinated the weak with his interpretation of the crimes of the strong."
― Carter G. Woodson, The Mis-Education of the Negro
"It is one thing for someone to insult your mother; it is another thing for someone to teach you to insult your mother." Professor John Henrik Clarke.
Last week it dawned on me that the depth of inferiority complex and self-hatred Africans suffer from is truly outstanding.
Despite the best efforts of some of us, many of our African people continue to indulge in the most pathological of self-hatred.
I try to mind my business and practice a philosophy of live and let live. I write and express my opinions, rather sharply one might say, but I never try to evangelise.
On personal level, I do not preach to people, simply because I hated to be preached to. If at over fifty years, I do not know what is good for me, I think I can forget ever learning it.
Imagine my shock when last week a gentleman, let's not call him a friend, made it his business to tell me what type of button I should wear on my dress. And he in the process, he exposed an ignorance that is simply outstanding in its vastness.
The encounter was at offices of the MultiTV at Kokomlemle where I had gone to transact some video related business.
I was in my Tie and Dye Dashiki and had pinned the button of Pa Robert Mugabe, the only president in Africa I respect, on my dress and, for unfathomable reasons, this had offended the gentleman.
"So, now you are admiring a dictator." A guy with whom I was barely acquainted said to me.
"Excuse you?"
"When you control a man's thinking you do not have to worry about his actions. You do not have to tell him not to stand here or go yonder. He will find his 'proper place' and will stay in it. You do not need to send him to the back door. He will go without being told. In fact, if there is no back door, he will cut one for his special benefit. His education makes it necessary." ― Carter G. Woodson, The MIS-Education of the Negro
"Or is that not Mugabe?" The man sneered with silly smiles pasted over his acned face.
I saw my host frantically signally him to leave this True Born African alone. But like the dog that will get, he failed to listen to the hunter's whistle.
"And what has President Mugabe done to wrong you?
"Ha," he continued to sneer and laugh foolishly. "That old fool who took over other people's land and impoverished his people."
"Oh!" I exclaimed, trying to get him to rope himself well in.
My host continued to give subtle hints for him to stop but like the fly with no advisor that followed the corpse to the tomb, he refused to take note.
"Ha," he bellowed with contempt, "I don't understand why Africans continue to worship their dictators. Why don't you choose a better African leader as your hero?"
"Like whom?" I wanted to know.
He laughed heartily and appeared to enjoy the hilarity of his stupid commentaries, "So you meant to tell me that of all the leaders that we have in Africa you cannot choose a better president than Mugabe?"
"Since you appear to be expert in such matters, I asked you to tell me whom to choose."
"There are many good leaders in Africa." He was becoming defensive, but he still refused to notice the frantic efforts to get him to stop.
"Like whom?" I repeated my question.
"We have Madam Sirleaf in Liberia. We have the new woman in Malawi. We have president Boni in Benin and we have Goodluck Jonathan in Nigeria"
"So, in your estimation, the presidents of Liberia, Malawi and Nigeria are better president than Pa Mugabe…"
"By far better, Tcheew!"
"And what benchmark are we using?"
"As another has well said, to handicap a student by teaching him that his black face is a curse and that his struggle to change his condition is hopeless is the worst sort of lynching."
― Carter G. Woodson, The Mis-Education of the Negro
By now the voice is rising, he was prepared to do battle. "By every benchmark you can think of."
"Let's not get into abstraction, tell him in just one way the presidents you mentioned are better than Pa Mugabe."
"You paa! We are talking about presidents who are democratically elected and periodically hold election."
"What election did Madam Joyce Banda win in Malawi?"
"She was the vice president."
"And got into the presidency by default."
More raised voice: "But he was a vice president."
"I did not dispute your assertion. But you started with people winning election and that sort of things. And there is no need to raise your voice"
"I am not raising my voice. She was part of the team that won elections. She was democratically elected."
"Vice Presidents are not voted into office. She was part of a team from which she became estranged. She has been expelled from the team and only the circumstance of death pushed her into the presidency."
"So are you also disputing that Presidents Boni and Goodluck won elections or was Mrs Sirleaf also pushed into it by death?"
"I am actually not in dispute with you. I just pointed to an inerrancy in your assertion."
"There was no inerrancy. Both Presidents Boni, Goodluck Jonathan and Sirleaf were democratically elected."
"I am sure many Nigerians will disagree with you that Goodluck Jonathan won any elections. But let's not get into that. So, because these presidents won elections, you believe that they are better materials than Pa Mugabe?"
"By far, by far. The worst democrats are infinitely better than the best dictators."
"Says who?"
"Ah, what type of question is that? The international community agreed that democracy is the way to go. Why do you think that they imposed sanctions on him?
"Sanctions are imposed by the powerful for host of reasons. And democratic elections are far low on the reasons why sanctions were imposed on Pa Mugabe."
"I think that people like you are the reasons we keep on having problems in Africa. You are always defending the dictators and those mis-ruling our continent."
"Ah, those are rather grave charges…"
"Not any graver than the support you give to Africa's dictators."
"History shows that it does not matter who is in power or what revolutionary forces take over the government, those who have not learned to do for themselves and have to depend solely on others never obtain any more rights or privileges in the end than they had in the beginning."
― Carter G. Woodson, The Mis-Education of the Negro
"No. I think you and people like you are a bigger problem to our continent than all the dictators we have in Africa. Here you are, seating in a jacket and tie in this tropical heat, sweating like a pig. You are so thoroughly chloroformed by all the propaganda western ideological institutions dished out that you cannot even begin to think, straight or crooked. You don't even have the brain to ask yourself who appointed the members of your so-called international community. You sit here and stupidly tell me that the West imposed sanctions on Zimbabwe because of lack of democratic elections. When was the last time the authorities in Saudi Arabia held elections? I ask you who is the biggest supporter of the Sheikhs of Qatar, Bahrain and apartheid Israel? It is really sad that in this age, we still have complete morons like yourself, a complete disgrace to their race and the education they claim to have had, coming out to diss people we all should be eulogizing. So, I should pin on my chest a Goodluck Jonathan who cannot get electricity or water for his people. I should celebrate a man who has five planes in his presidential fleet when his nation's airline cannot boast of a single plane. I should go around and salute a man that voted close to one billion naira for his food in a country where people eat from garbage dumb? It is really sad when we in Africa get bamboozled with all the western impositions in our land. You say that Pa Mugabe took over land and impoverished his people. I will only advice you to look further than the CNN and the BBC for your sources of information. I would rather celebrate the African leader that use the wealth of his nation for the benefit of his people like Pa Mugabe is doing in Zimbabwe. While you sit down here enjoying your so called democracy, Pa Mugabe is very visibly empowering his people economically. His indigenization policy ensures that Zimbabweans are in control of the commanding height of the economy. Whilst Ghana get between 3 to 6 % for her gold and about 10% for her oil, Zimbabwe gets over fifty percent from her mineral resources. Whilst we celebrate our sham independence and allow foreigners to control our mineral wealth, Mugabe is visibly empowering his people to control their god-given mineral resources. Mining communities in Zimbabwe are being transformed into paradise whilst those in Ghana are receding into destitution. Pa Mugabe's land reform has benefited 60,000 black farmers who now enjoyed income of around US$5000. No, don't take my word for it, look here: http://zimbabweland.wordpress.com/2012/07/09/the-golden-leaf-boom-time-in-zimbabwe/
"Philosophers have long conceded, however, that every man has two educators: 'that which is given to him, and the other that which he gives himself. Of the two kinds the latter is by far the more desirable. Indeed all that is most worthy in man he must work out and conquer for himself. It is that which constitutes our real and best nourishment. What we are merely taught seldom nourishes the mind like that which we teach ourselves." - Carter G. Woodson, The Mis-Education of the Negro