Ghanaian Londoners Network encourages Ghanaians in UK to invest in Ghana and aid economic growth & development.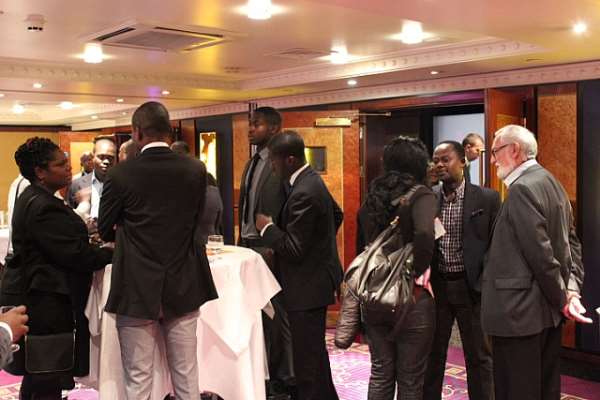 A business & investment event theme: "Ghana Golden Opportunities (GGO2012)" took place on Friday 18th of May 2012 at the 5 star Grange City Hotel in London. The event which was organised by Ghanaian Londoners Network and sponsored by Tullow Oil aimed to highlight business and investment opportunities in Ghana. This popular event sold out within days of advertisement and attracted over 100 delegates including investors, professionals and businesses including graduates and students with an interest in Ghana.
The carefully selected guest speakers included representation from the UK trade and investment (UKTI), Ghana high commission (GHC), Royal Bank of Scotland (RBS) and Tullow oil.
Ghanaian Londoners Network founder and social entrepreneur Adwoa Agyemang opened the event by giving a brief history of the rich culture of Ghanaians in the diaspora and the importance of using networking as a tool towards contributing to Ghana's development. She gave a prime example of Dr Kwame Nkrumah who through his association with George Padmore and others during his stay in the UK contributed to achieving greatness. She also invited the audience to sign up as members of the Ghanaian Londoners network so together we can tap into our contacts and encourage the active engagement of the diaspora in the socio-economic development of Ghana to promote business & investments.
Adwoa's welcome was followed by 1st speaker, Mr. Michael Amaning from the UKTI who talked about how they assist UK based businesses export to the international market and vice versa by providing practical political, cultural, diplomatic and commercial advice as well as contacts required to enter the market. He emphasized on product quality being key to entering any market.
The 2nd speaker was Mr. George Fynn from the Ghana High Commissions' department of trade and investment. He mentioned the fact that as much as Ghana is ripe for business and investment opportunities it was important for potentials to bear in mind that most established businesses today started with one small step and a budding investor should take time in nurturing an idea. Potential business and investment areas highlighted by Mr. Fynn included hospitality, manufacturing, tourism, IT, entertainment and agriculture. He noted that, it is no secret that Ghana currently has one of the fastest growing economies and a safe haven in Africa but bearing in mind that Africa has a history of rising and falling now is the time to break that cycle and ensure Ghana's rise progresses and the Diaspora has a role to play in this. The audience were tickled with laughter when Mr Fynn shared his experience of being an absent CEO. His advice being that you can't manage a business in Ghana from the Diaspora.
Tullow then took the stage to elaborate on opportunities in the oil and Gas sector. Rightly, Rosalind Kainyah advised that as much as Ghana has high expectations from the discovery of oil it is not as clear cut as people perceive it to be. It is important for interested parties to read, research and learn about the industry before embarking on a career or contract in the Oil and Gas industry. She highlighted Tullow's desire to operate in Ghana long term and their commitment to giving back to the Ghanaian community citing examples of their scholarship scheme and other training programs. She noted that investment opportunities in the oil & gas sector are vast and she encouraged investors to think broadly and consider other related areas such as infrastructure, travel and hospitality. Rosalind also stressed the fact that Tullow being an international company operates by international standards and to bear this in mind when bidding for contracts. Contractors are however bound by regulations requiring employing a minimum of 60% Ghanaian work force with Tullow itself currently having an 80% Ghanaian workforce and aiming for 90%. She concluded by mentioning opportunities to buy shares in the Company.
Ghanaian Londoners used the occasion of the event to inform attendees about their forthcoming fundraising efforts to launch the young entrepreneurs programme (YEP) in Ghana during global entrepreneurial week from 12th – 18th November 2012. YEP is a series of business learning and mentoring programme for young people, which has proven to be a success in the UK is now broadening its horizon to the homeland with the aim of educating and empowering 60 young people with entrepreneurial skills to help towards combatting the high youth unemployment rate.
Overall, attendees found the event very useful and insightful and the evening finished off with networking over drinks and canapé reception.
For details about Ghanaian Londoners, membership into the network, any of our upcoming events and to donate towards the young entrepreneurs program please visit www.ghanaianlondoners.org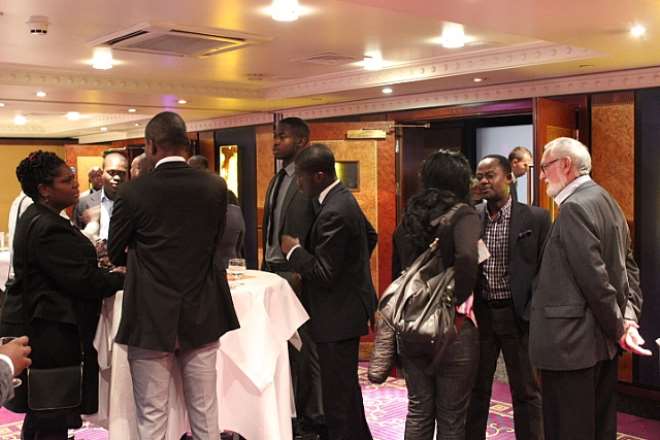 IMG 1211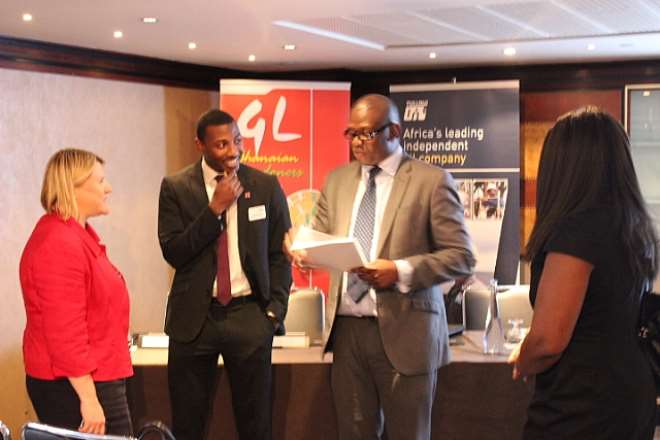 IMG 1222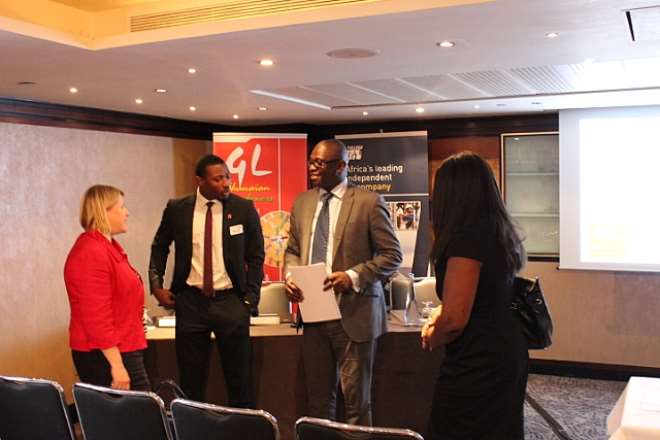 IMG 1223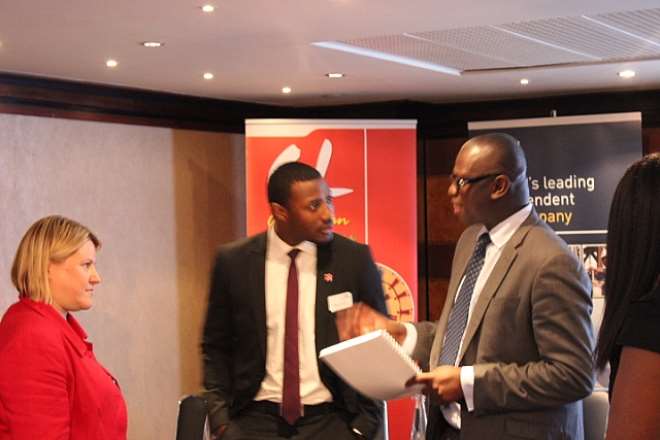 IMG 1224