Guinea president postpones July 8 parliamentary vote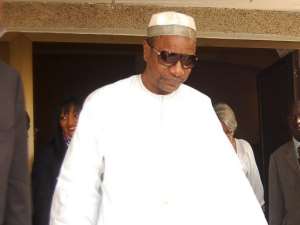 CONAKRY (AFP) - Guinean President Alpha Conde announced the indefinite postponement of parliamentary elections that were scheduled for July 8 after previous delays, citing "technical problems".
"I do not convene the electorate for July 8... because I'm not sure that everything is normal, that all technical problems are resolved," the president said in a declaration on state media, on Friday.
"We had presidential elections with many problems and many imperfections, and that is why it's necessary that the parliamentary elections are transparent and democratic," he said.
"I cannot allow that, after leading for all these years the struggle for democracy, that under my presidency elections are not transparent, credible and democratic."
Legislative elections were to be held under constitutional rules within six months of the inauguration of President Conde in December 2010, but have been repeatedly postponed since.
The national election commission had announced July 8 as the date for the ballot, but the opposition denounced the decision to fix a date before an audit of the electoral roll had been completed.
The European Union has warned that, without democratic elections, it will release no aid to the country.
The last legislative elections were held in June 2002 during the regime of president Lansana Conte who died in December 2008 after 24 years in power.
A national transitional council now serves as the parliament. It was set up in 2010, during a transition led by General Sekouba Konate, who handed power to Conde after the November 2010 second round of a presidential vote.