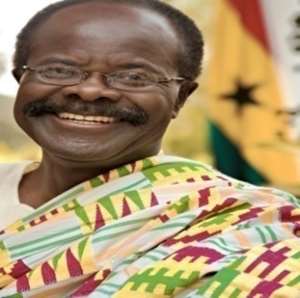 On June 10, 2010, I had the occasion to write in a Press Release about the STX Housing deal, "… Which Ghanaian commodities will be mortgaged and for how long as a result of this deal? How will the banking sector in Ghana be improved by this deal? How will local content be mandated to gain priority in this deal? How sound financially is STX to make this deal safe for years to come? Has an independent due diligence been done on this deal? Have we learnt from past mistakes made by previous administrations that meant well but caused problems and embarrassments by not scrutinizing deals well enough? Does this deal avoid the "wanting to score quick political point" temptation? This deal does not pass the "Better Ghana" agenda test."
It appears that as a nation, we do not believe in learning from our past mistakes. In the Fourth Republic, the NDC 1, NPP1 and NDC 2 Administrations have all insisted on making their own mistakes, pretending that prior to them, Ghana had no government or nothing to learn from. We have experienced loan agreements sent through Parliament by the Executive – rushed, pushed and forced through and always at the last hour, when the legislature is about to go on recess or actually brought back from recess.
This is how VAT was introduced, forced out and then redesigned. CNTCI and IFC loans, the sale of Ghana Telecom, STX all were passed by Parliament through the strong-arming tactics of the Executive. Many, many bad laws and unproductive loans have been approved without the appropriate scrutiny and due diligence by Parliament.
With regard to the $3 billion Chinese loan, it is NOT a matter of being against development or even the taking of loans by government. My concern is about the MANNER, PROCESS and SPEED with which the Executive and Parliament are considering a huge loan such as this. The hopes of millions of people in the Western Region and other regions are being raised very, very high today in anticipation of immediate benefit when the reality is that a lot of project preparation work still needs to be done BEFORE any funds are spent on the ground. Such a huge loan should have been put in the hands of a special purpose body such as what was done with the Millennium Challenge Account – then detailed studies, design and preparatory work could have been done in advance so that beneficiaries and the whole nation would know when and what to expect real work and benefits to happen.
All of this go to reinforce my long-held belief about the need to reduce the authority of the Executive and holding it accountable to the people while strengthening that of the Legislature; giving power back to the people through election of Local Government functionaries; and strengthening public sector institutions.
The institution we call Parliament is weak and unable to serve as an effective pillar of checks and balance to the Executive. This in large part is due to the fact that the current Constitution robs Parliament of independence and muscle. Our Parliament is decidedly toothless, is kept in perpetual poverty and reliant on the largess of the Executive. This makes it lack initiative and forces it to do the bidding of the Presidency. We need to learn some lessons from what is going on today with the $3 billion Chinese loan and amend our Constitution to make it possible for Parliament to negotiate with the Executive to get better laws, contracts and agreements passed that would be beneficial to the nation and its people.
Papa Kwesi Nduom
August 26, 2011