Superman Herbal Medicine, More Than Viagra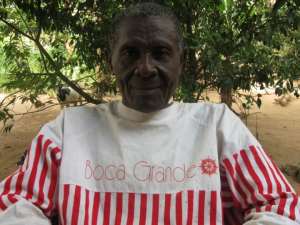 A 49 year old man was finding it very difficult to go home after closing from work. He leaves the house very happy every morning to work but puts on a frustrated face when returning to the house in the evening.
Then one day, this man's wife accompanied him to see his father where she made it clear that she was no more interested in the marriage. What? The father in law who was happy to receive his son and daughter in law asked,"what are your reasons for that decision?"
Not able to tell the father in law, she insisted that she was no more interested in continuing the marriage and that she has come all the way from Accra to Koforidua to make her decision known first and foremost for them to approve.
The father in law did a right thing by not rubber stamping the decision of the daughter in law but rather asked them to return to their destination, Accra for him to consult the elders, invite them at a latter date for the final decision.
After that date, the father invited the son secretly and through discussions realized that his son was not able to satisfy the wife physically and sexually since they got married making her to reach that decision.
Right away before the son returned to his destination, the father led him to see a traditional herbalist whom after consultation gathered pieces of chopped sticks believed to be herbal plants and directed him how to prepare "bitters" out of it and the dosage.
Though he was not sure it was going to work miracles, he prepared the bitters and allowed it to brew for three days before taking the dosage as was directed by the herbalist.
He prepared the bitters on Saturday morning and started taking it from Tuesday as he took a tot of it before going to work. Like a miracle, he started seeing the "cat raising its head" which gave him the indication his power was back in full.
For the first time ever, this man returned from work smiling but the wife never bothered to find out why he was happy until the night when she realized the husband whom she has threatened to leave days before was a different man. The husband kept improving his performances until the wife started pleading for space.
Fortunately or unfortunately, this woman discovered the bottle of Superman Herbal Bitters which has improved the sexual performance of the husband and hid it from him because she could not plead for space anymore.
Pretending not knowing the improvement that has come into the marriage of his son and his wife, the father invited them over to Koforidua so that they could decide finally on their marriage divorce. Both of them went but the wife said she was redrawing her decision from her seeking a divorce.
While on their way back to Accra, the man stopped at Akwadum to say thank you to the herbalist Openin Kofi Budu and collect fresh herbs to replenish the old one. Here something interesting happened. Immediately the old man placed the bottle of bitters on the table for him to take away, the wife shouted, "dabi,dabi memano nombio" to wit, no I will not allow him to take that medicine anymore.
Many men are suffering from sexual weakness and do not know how to cure themselves from that weaknesses. Some have taken to daily dose of gulping a whole bottle of alcohol believed to be improving sexual performance.
Others mix different types of alcohol to boost their sexual performance. Some get good results whiles others compound the problem the more. One would be surprised to know that thousands of men spread all over the world are currently living on sexual activator called VIAGRA.
Often than not the common complain users of drugs such as the one mentioned above makes are heart burns, palpitation, dizziness, seizures after sex and what have you. Meanwhile with that of the Superman Herbal Bitters, no side effects as mentioned above are recorded.
So why don't you consider bringing the needed joy into your home by taking the Superman Herbal Bitters which improves your immune system, gives you strength and energy and diet for food.
Openin Kofi Budu, says he is ever ready to receive anyone who wants to take his bitters to improve his sexual performance to contact him on:

OPENIN KOFI BUDUD
C/O S.D.A CHURCH
P.O.BOX 29
AKWADUM E/R
011-233-24-551-9462
E-mail:[email protected]
PIX 1:Openin Budu
PIX 2: The superman herbal medicine.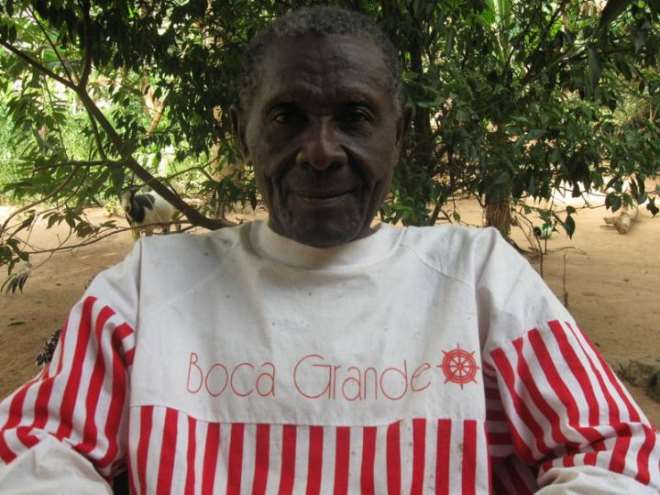 OPENIN KOFI BUDU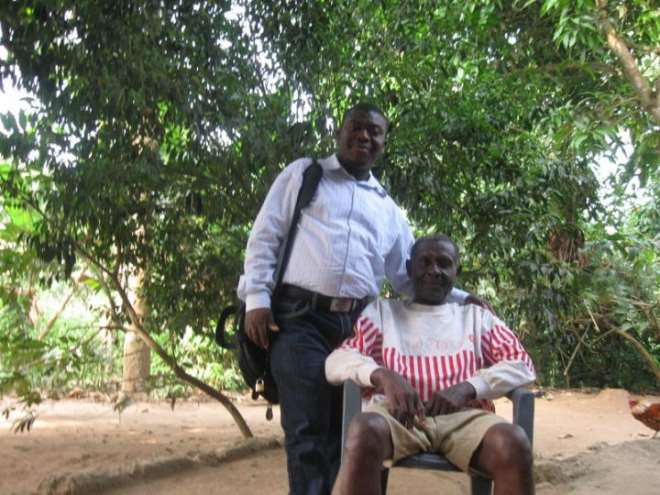 OPENIN KOFI BUDU AND STEPHEN QUAYE.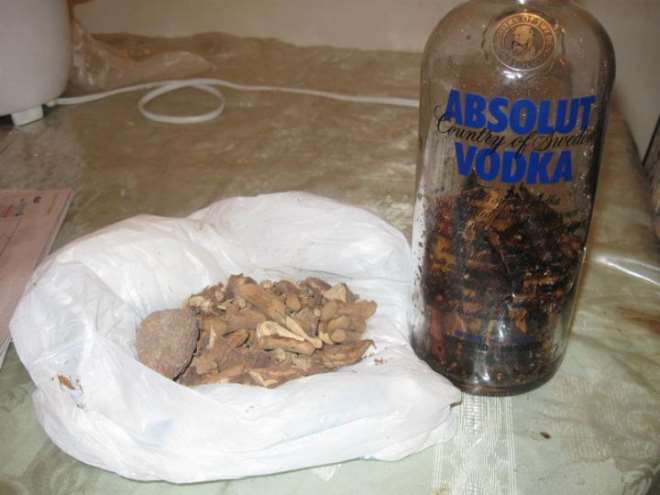 SUPERMAN HERBAL MEDICINE.