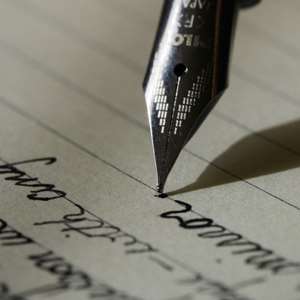 The world cup is over and the Ghana Black Stars have proved to the world the qualities of African soccer. When taking a closer look at Ghana's team and most African teams, there is one interesting fact that strikes you. 'Are these soccer players Global Migrant workers?'
In their quest of stardom or money, soccer players as well as most athletes, move from place of domicile voluntarily or recruited by other countries. Most African athletes end up in Europe. Most of these players move from place to place or traded from team to team in pursuit of playing time and money.
As sociologist Joe Maguire and geographer John Bale have noted in a book on athletic talent migration. (1994) Athletes move from state to state and region to region with nations, and from nation to nation within and between continents. They have noted also that each of these types of moves raises issues related to the following.
1. The personal adjustments of migrating athletes
2. The rights of athletes as workers in different nations
3. The impact of talent migration on the nations from and to which athletes migrate
4. The impact of athletes migration on patterns of personal, cultural, and national identity
1. The Personal adjustment of migrating athletes
Adjusting to a new culture is never easy. In most cases of players who are drafted, into Europe the teams or clubs expect foreign athletes to adjust on their own. In countries like France, Italy, and Turkey etc. it is very difficult for most players coming from English speaking countries, communication becomes a problem. The lack of good local managers/good education spells doom for some of these players; hence their inability to negotiate for good contracts and to know their rights leads to exploitation of these players. In Europe the harsh weather conditions during the winter seasons, the language barrier , loneliness, prejudice homesick, exploitation are some of the hurdles that the players encounter. However, some make monetary gains as well as stardom.
2. The rights of athletes as workers in different nations
I believe we all have heard of both horrific and wonderful stories of various Ghanaian players in Europe. Look first at our captain, Stephen Appiah. I remember once running into a group of Turkish exchange students in a college in New York. Once they got to know I was from Ghana they expressed to me how Steven Appiah was their idol and to an extent they preferred to call me by his name. However the same club that he once cherished led to his demise and today the team is in court with him. Many questions can be asked; was there any right to protect Stephen? What was done wrong? How can we prevent future occurrences? There are more of such stories, and answered questions, what are the retirement plans for these players? who are using their youthful years to enrich some of these great teams and countries. How can Joshua Clottey, a celebrated boxer be treated unfairly, his Coach was refused a visa when he was going to fight in a World match in Texas? A match that was sold out, one which the state of Texas made a tax profit on each ticket sold. Yet they will not compromise for the boxer to be accompanied by his coach which might have led to the loss.
3. The impact of talent migration on the nations from and to which athletes migrate
Today everyone wonders why the sports stadiums are empty during league
matches. A few years ago, during mid week matches, at the Accra sports stadium you could see scores of people rushing from work to join the long lines to enter the stadium. Gone are the days when the stadium gets packed and even the poles of the flood lights become littered with people, hanging on it for 90 minutes just to catch a glimpse of a hearts of oak against Kotoko match. You can see the local kebab seller, soyer, waakye, and ice water sellers, and even the pick pockets making money helping the local economy. Today the stadiums are empty and instead, people pay so much money for cable T.V. (GSTV, MNET). Just to watch their favorite player, wearing an oversees jersey, whiles sojourning in another country. In Ghana, any time Chelsea is playing in England people will find places and pay money to watch Michael Essien play. We must not forget that all that money is going back to the European satellite companies and do not benefit our local economies. Also, the funny part is that while watching these games in Europe their companies use the opportunity to advertise or market their products to the audience in far away countries in Africa. The impact of this migration on the local clubs is complex. This talent migration benefits the nations from which athletes move; it strengthens their soccer league and their clubs.
4. The impact of athlete's migration on patterns of personal cultural and national identity.
There is no good time in history than now to write on this topic. We saw clearly two brothers from the same father sharing the same last name, BOATENG, yet one played for Ghana, and the other played for Germany. This brings the thought of how people think and identify themselves in connection with nations and states etc. there is the tendency among many people to have special affection for athletes and teams representing their nations of citizenship or their nation of origin through maternal or paternal lines as demonstrated by the BOATENG brothers. Yes we all agree that their decisions as individuals affected people on different continents, Nelson Mandela one of the most celebrated people in our time was even affected by the BOATENG decision and this also tells us of the power of sports and culture.
At this time while we ponder over our achievements at the world cup the writer feels it's a necessity to bring to light the above points and to call upon Government, the GFA, the Ministry and all stake holders in sports to find ways to address some of these issues to enable us come back to the next world cup and prove to the world that GHANA/Africa was really robbed in a world cup victory on our own soil in South Africa. AYEKOOOOOOOOO GHANA BLACK STARS.
The writer will be presenting on challenges of sports Development in Ghana at Alisa Hotel during the conference on Health Physical Education Recreation sports and Dance between July 29-31st 2010.
Abraham Steiner M.Sc (State university Of Ny Brockport) B.Ed (UEW, Winneba) Cert A (Post Sec Ada Teachers Training College)
Physical Educational teacher
Rochester City School District
Formerly Adjunct Lecturer in sports
State, University of NY (Brockport)
Reference: Sports in Society by Jay J. Oakley