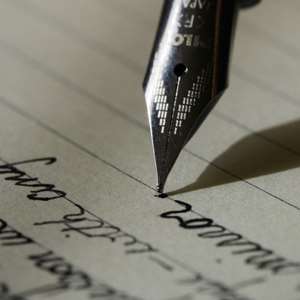 (CNS): It's called the express of hope. After completing a successful run through 100 districts in the state of Tamil Nadu educating and sensitizing over 75000 people about HIV/AIDS and health, The Red Ribbon Express is now Uttar Pradesh bound. As the World's largest AIDS Conference opens in Vienna, Austria next week (XVIII International AIDS Conference - IAC), the largest multimedia, multi-sectoral mass mobilization campaign launched so far - the Red Ribbon Express, is all set to chug through 17 districts of Uttar Pradesh (UP) and dispel myths and fears about the disease, and also spread awareness on treatment, care and support for people living with HIV (PLHIV).
The Red Ribbon Express is an initiative of the National AIDS Control Organisation (NACO) in collaboration with National Rural Health Mission (NRHM), the Ministry of Railways, UNICEF, Hindustan Latex Family Planning Promotion Trust (HLFPPT) and the Rajiv Gandhi Foundation.
Sporting a positive motto which says "Embarking on the journey of life" the Red Ribbon Express has managed to reach several thousands of people through innovative outreach programmes and informative displays which it carries in its eight coaches about AIDS. A sensitization task considered impossible until now.

Explains Dr Mridula Sharma, Joint Director, Uttar Pradesh State AIDS Control Society (UPSACS), "the idea behind this unique concept is to combat the fast spreading menace of AIDS. This journey of the Red Ribbon Express through 17 districts of UP is the second phase of the campaign by NACO. The first phase was launched in 2007-2008 and the train covered over 9000 kms in UP, but this time the focus in more on eastern UP and semi-urban, urban areas and even blocks have been included in some places to ensure maximum reach of the message the express has to give. While the highest turnout of people so far out of the 22 states and 152 districts the express has visited, has been in Tamil Nadu, with 75000 people being sensitized, in UP we hope to beat that record when the train will start it's journey from Chopan in Sonebhadra on 17 July 2010 after it will be flagged of by the Health Minister himself. The Red Ribbon Express will cover 25000 kms and pass through a number of stations returning to New Delhi on Nov 29, 2010."
A mammoth exercise indeed as the express which will leave Chopan on July 19, 2010 for Chattisgarh and Jharkhan and will re-enter UP on August 29, 2010 to travel through Allahabad, Varanasi, Zafrabad, Akbarpur, Ballia, Mau, Bhatni, Nautanwa, Ayodhya, Amethi, Rae Bareli, Lucknow, Barabanki, Hardoi, Bareily and Saharanpur, to halt in Lucknow till October 10, 2010.
Informs Ayan Chakraverti, Regional Communication Officer, BBC World Trust, a collaborating agency as well for the event, "The branding of the Red Ribbon Express has been done by JWT and the target group in the general population that we will hope to reach includes youth and women groups, adolescent students from schools and colleges, MLAs, corporators , Pradhans, Panchayati Raj institution members, youth in uniformed services like the defence forces personnel, out of school youth in the community and Aaganwadi workers, ASHA, SHG members etc. The express has eight well designed coaches each dedicated to exhibitions of educational material on HIV/AIDS complete with interactive touch screens and 3-D models. In the second phase of the express' run a coach has been totally devoted to display of information on general health, hygiene and communicable diseases like swine flu, tuberculosis (TB) and reproductive and child health (RCH) services. In addition to that counseling cum medical services will also be available with two consulting doctors sitting in for treatment and advice on sexually transmitted infections (STIs) and reproductive tract infections (RTIs)."
And if that was not enough the Red Ribbon Express will also conduct on platform activities at each stations it visits which will have cultural performances of plays and skits by Yayawar Rangmandal theatre group based on the theme of HIV/AIDS.
Informs Augustine Veliath, Communication Specialist, UNICEF Lucknow, "The two most important inclusions in this second phase of the campaign is the focus on stigma related to HIV. This will be effectively dealt with through a play which is being prepared by National School Of Drama and Bhartendu Natya Akademi and is fully directed by people who have tested positive to HIV. But the play will not be ready for the flag off from Chopan on July 17, 2010 so UP's own theatre group Yayawar Rangmandal will present a play initially. Secondly the voice of children will also be heard in the journey of the Red Ribbon Express through a World Comics Exhibition by children affected and infected HIV/AIDS. At every station panels displaying the comics will be put up for people to see and understand the dreams and aspirations of these children."
With so much planned for the next three months on the itinerary of the Red Ribbon Express seems like the fight against HIV/AIDS is all set to gain momentum in the state.
And to ensure that maximum people benefit from it All India Radio, Doordarshan, DAVP, Information Department and the Press Information Bureau all have joined hands to flash information on the locations the train will visit from time to time.
Advertisement spots and social messages both on TV and Radio about the Red Ribbon Express with be aired into homes 24x7! And even if you wanted to you cannot miss it. Or so that is what officials are planning.
And why not as they want to be sure people will be there when the Red Ribbon Express rolls into their station as it surely promises you a journey full of happy and healthy life! (CNS)
Anjali Singh, Citizen News Service (CNS)

(The author is a senior journalist, writes for Citizen News Service (CNS) and also is the Director of Saaksham Foundation)
- Shared under Creative Commons (CC) Attribution License