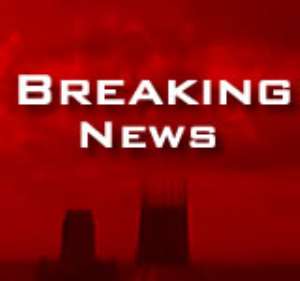 An Accra Human Rights Court has restrained the Commission on Human Rights and Administrative Justice (CHRAJ) from continuing with its investigation into the Mabey and Johnson bribery scandal.
The court upheld arguments by lawyers of the six persons who were the subject of the investigations that comments by the Commissioner of CHRAJ on Metro TV on the matter were prejudicial.
Justice Emile Short granted the television station an interview on the issue days after opening public hearings - bedeviled by persistent objections - into the allegations that the six persons received bribes from the UK construction firm to influence the award of contracts to the company.
Lawyers of the accused - Dr Sipa Yankey, Messrs Kwame Peprah, Alhaji Baba Kamara, Alhaji Boniface Abubakar Saddique, Alhaji Amadu Seidu, Brigadier-General Lord Attivor and Dr Ato Quarshie - went to court arguing that the CHRAJ Commissioner had made conclusive pronouncements that amounted to prejudging their clients.
They contended Mr Short and the Commission had lost the moral authority to conduct the investigations as they could not be trusted to be fair and impartial in the matter.
The court agreed with the lawyers and ruled that the Commission should excuse itself of the case because the Commissioner's comments put him in a prejudiced situation.
It said other institutions can conduct investigations into the M&J bribery scandal.
After the ruling, Nana Ato Dadzie, lawyer for Dr Ato Quarshie, told Joy News' Sammy Darko that today "is a great day for the law."
He said his clients' belief that the Commission was unfair to them had been confirmed by the court in its ruling.
Nana Ato Dadzie stated that his clients were willing to submit themselves to any other state agency that chose to conduct further investigations into the allegations.
Story by Malik Abass Daabu/Myjoyonline.com/Ghana