Glo Sponsors 'African Voices' On CNN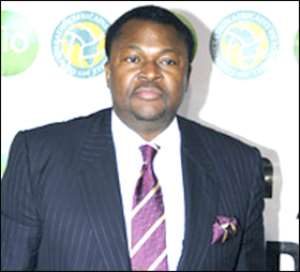 Globacom is now the exclusive sponsor of CNN International's weekly half-hour magazine programme, "African Voices."
The sponsorship deal, which was recently signed by the two institutions, would enable CNN to showcase successful and high-profile personalities who are shaping the African continent.
The sponsorship would also project Globacom, which is building Africa's biggest and best telecommunications network, to CNN's business and consumer audiences across Europe, the Middle East and Africa as well as millions of online users globally via CNN.com.
 'African Voices' showcases unique personal viewpoints and candid opinions, up-close revelations from international newsmakers in Africa.
Through the programme, CNN's in-region correspondents, Robyn Curnow, Nkepile Mabuse, David McKenzie and Christian Purefoy, along with Atlanta-based Isha Sesay would bring viewers special reports and interviews from innovators and leaders making an impact in Africa and on the global stage in areas such as sports, politics, business and the arts.
Speaking about the partnership, Charles Jenarius, Globacom's Regional Director of Marketing Communications for West Africa, said 'African Voices' offers the network a huge platform to reach millions of subscribers in the region.
 "Globacom is the leading telecoms service company in Nigeria and Benin Republic and is preparing to roll out services in Ghana and Cote d'Ivoire in pursuit of our vision to be the biggest telecommunications company in Africa," he said.
He stated that the Glo 1 submarine cable project is a clear demonstration of the company's resolve to build Africa's best telecommunication service.
The cable connects Africa to the UK with dedicated extension to the United States of America.
It also has branching units in 14 African countries and would provide unprecedented high speed internet services which would provide faster, reliable and cheaper services to consumers.
Glo-1's current and ultimate capacity is enough to address the required broadband capacity of the West African region for at least the next 30 years.
"Being the largest and one of the most credible media organizations in the world, CNN will through this partnership, collaborate with us in meeting our communication objectives on the continent," Jenarius explained.
 He said the weekly 'African Voices' show would feature Glo in the opening and closing billboards and two first-in-break commercials.  
Additionally, Globacom branding would appear around weekly show vignettes on online advertising through banner ads at www.cnn.com/africanvoices and in print in CNN Traveller.
 "Globacom is recognized as an innovator in the telecommunications space, which is a hugely growing sector within Africa," said Rani R Raad, SVP Advertising Sales, CNN International.
"We are delighted that they have chosen CNN as the media platform to extend their global brand awareness to the CNN's audience. We also welcome them to our client portfolio as our first telecom client from Nigeria."