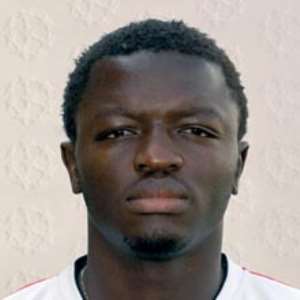 On November 18, 2009 the Ghana Football Association (GFA) noted with concern the absence of some key Black Stars players for a friendly encounter against Angola. The players- Michael Essien, Sulley Muntari and Asamoah Gyan failed to turn up for the trip to Angola. "They stayed out without permission of the head coach, Milovan Rajevac," GFA said. The statement concluded that the GFA viewed the act with great concern and would investigate the matter to inform its next line of action. In December '09 GFA followed up with a demand for apology and a slap of US$5,000 fine each on Michael Essien, Sulley Muntari and Asamoah Gyan "for absenting themselves for an international friendly against Angola"
On Thursday (12/17/09) GFA released the names of twenty-three players to represent Ghana at the CAN '10 to be held in Angola in January 2010. Muntari 's name was conspicuously missing from the list. A statement issued on Ghanaweb of the same day without a source indicated that "Even though high-profile Essien and Gyan apologized and admitted that they will pay the fine, Muntari refused to apologize and rejected the idea of paying the fine." Days later Sulley Ali Muntari issued a groveling apology to the people of Ghana and vowed his commitment to the Black Stars in the wake of his recent axing from the team. "I must first and foremost apologize to the people of Ghana, the coach Mr. Rajevac and the Ghana Football Association. I also want to assure Ghanaians, the coach and the GFA that I am not disobedient as a section of the media has painted me." Muntari told Ghanasoccernet in an exclusive interview.
Before all these the coach tried to patch things up with Muntari at Milan but he came back that Muntari did not give him the opportunity for them to meet because "Muntari had prior engagements for those two days." Ransford Peprah in an article on Ghanaweb Sports Features of Monday, 21 December 2009 titled Sulley Muntari's Untold Story saw nothing wrong with this behavior because "in overseas….we call and make the person aware of our intention before we visit. You do not go to a person's place un-announced"
One wonders which part of overseas Ransford lives. There is no law in any country that establishes that you have to call someone before you can visit. It is for convenience that people in countries where telephone system is effectively developed give advance notice before visiting. To create the impression that it is only in Africa that people just wake up to visit without prior notice is not only wrong but pathetic. When telephone system became available a lot of Ghanaians have started adopting this method before visiting. Has Ghana government come out with any law establishing this? Do the police have to call you before they come to your house? Next time the Police come knocking just tell them to give you prior notice. Even where you have made prior arrangement to visit, the decision to allow you in depends on the individual being visited. In the part of the world I know every house or apartment has a peep hole through which the individual determines who comes in. It is very unfortunate that Muntari chose to ignore Coach Milovan when he came calling especially since he knows who he is. Would he do that to Coach Mourinho of Inter, to his father, mother or friends? If he had time for Milo this incident would be history.
Ransford Peprah's article further exposed Muntari as someone who disrespected the authority of GFA when he attributed the following questions to him: "When has GFA charged a single Black Stars player as a disciplinary action? Have we asked GFA whether it has something on paper that indicates this rule? Even if GFA has rules and regulations, which it doesn't, similar to the one imposed on these three players, when did it first take effect? Has GFA ever forced that on any player before? Let us assume this is its first time, has GFA sent a copy to each player as well as the executives to sign or even to note? Again, if this is the first time GFA is implementing this rule, is it going to apply on every player from now on?" Muntari got the nerve to ask these questions? Did Muntari take the "MSLC degree"? Was he taught by Teacher Appiah in Form Four? He dared not ask him these questions. By the very nature of these questions, one could see that Muntari had made up his mind about what he would do since he knew the stated punishment already. Incidentally, both the Coach and GFA beat him to it. He never expected the fine.
Probably GFA did not just use this particular incident to drop Muntari from the Black Stars. It might have been the last straw which broke the camel's back. Muntari was selected as a member of the Ghana team for the Athens Olympic Games in 2004 but was sent home for disciplinary reasons only a day to the teams' opening group game against Italy. His place was taken by defender Patrick Villars, one of the four players put on stand-by by Coach Mariano Barreto. He was said to have broken rules by sending his Italian girlfriend to Ghana's camp. This started a dispute between Muntari and GFA. Muntari sent a letter to GFA indicating his decision not to honor future national calls; that is he would refuse to play for his country again. He retracted, made a public apology to GFA and was selected for the 2006 World Cup squad.
There is also the case where after a World Cup elimination match in Kumasi in 2009, Muntari wanted GFA to apologize to his girl friend that was denied entry into the dressing room. Under some suspicious circumstances Muntari was "sick" for two subsequent matches between Ghana/Mali and Ghana/Sudan. One expected that Muntari would learn from the controversy that surrounded his absence from these other matches. Muntari is on record as having invited a player to Black Stars' camp and then his celebrated confrontation with then Spots Minister Muntaka.
Were Muntari to show the slightest of any of these types of behavior at places where he plays professionally, he would be out of job. If he would not extend same discipline to the Ghana Black Stars, he better stayed away from the team. Haba! Is Muntary the only player in town? Muntari "nkoaa na woye blantefo wo Ghana Gold Coast Ha?"
Opanin Kwabena Mensah
Development / Accra / Ghana / Africa / Modernghana.com