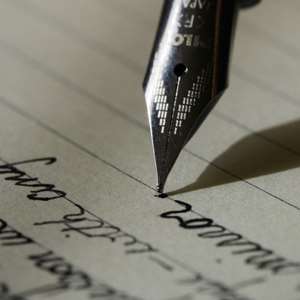 New Delhi: The timing for the screening of an environment documentary - 'Negotiating Justice' - could not have been more appropriate. The film, which talks about India's negotiating position in crucial Copenhagen meet, has been nominated for Fifth CMS Vatavaran Wildlife and Environment Award - popular as Indian Green Oscar.
The award festival ready to start in the national capital Delhi from October 27 will see the presence of eminent personalities like Indian minister for new and renewable energies Farooq Abdullah, Delhi chief minister Sheila Dixit, Netherlands ambassador Bob Hinesh, group general manager and country head of HSBC bank Naina Lal Kidwai, social activist Anna Hazare and noted Indian film maker Mahesh Bhatt.
The screening of the film coincides with national conference on climate change, which the country is hosting in New Delhi these days. During the conference, the UN climate chief Yvo de Boer strongly advocated "significant financial support by the developed countries to help poor nations comply with the emission targets''. Boer stressed, "any agreement at Copenhagen would need to include ambitious emission cuts for industrialised countries, limiting emission growth from developing nations and enough financial support to help poor nations comply with the targets." His message came with a warning - "if any of these inter-related issues failed to work out, the Copenhagen Summit would be a futile exercise."
Weeks ahead of December 2009, when the world meets in Copenhagen to fix a new climate agreement, the film 'Negotiating Justice' explains India's negotiating position on climate change. The film takes the viewers through a series of initiatives that India has taken voluntarily, to work towards a clean and energy-efficient economy. It reiterates that India will continue to grow even as it fights climate change.
The film raises the climate change issue in the same pitch as of Boers. It's director Rishu Nigam, who is one of the 10 women directors, whose films have been nominated for the current CMS Vatavaran Award, feels the earth's atmosphere belongs equally to all human beings, irrespective which part of it they live in. She says the dialogue on climate change is on but there are several misinformation relating to issue. "The film clears those misinformation" says Rishu.
"The film reminds us of this universal truth that was endorsed by all nations of the world in the summer of 1992 at the Earth Summit in Rio. Today, several rich nations of the world are blatantly denying this reality. Despite their own remarkable legacy in polluting the planet, they demand the developing nations to cut down their greenhouse gas emissions," rues Rishu, who works In the film division of TERI and specialises in making films on environment and development issues.
This year 12 films by women directors have reached the nomination stage including the one directed by Rishu. Incidentally all these women are from the national capital. Through their films these environment lovers have raised issues like vanishing water reservoirs, disappearing lakes in and round Delhi, shortage of water, or disappearing wildlife and many more such issues.
Including Rishu's film Negotiating Justice, there are 12 films by women directors, which have reached the nomination stage for the Indian Green Oscar. Incidentally all these women are from the national capital. Through their films these environment lovers have raised issues like vanishing water reservoirs, disappearing lakes in and round Delhi, shortage of water, or disappearing wildlife and many more such issues.
Some of them have focused on intervention/success stories such as Nutan Manmohan's Brown Power. The film narrates the story of a small town - Haebowl - in the state of Punjab. Located between Satluj river and Buddha Nala - at one time it was famous for its beautiful landscape, its large milk dairies, its superior quality of milk products and its hard working people. But over the years - as more and more dairies opened up - and number of livestock began to exceed number of people - Haebowl became infamous for its foul smell and large dumps of cow dung scattered all over the town. Possibility of change emerged when Punjab Energy Development Board set up a demonstration plant in which high rate of biomethanation converted the waste into electricity - which was fed into the main grid and the by product was sold as organic manure to local farmers. "In one bold stroke - a waste product became precious resource, many new jobs were created, a town was saved from become a dump yard-filled with disease and illness and most importantly it demonstrated a sustainable technology that ran on its own spawning great environmental and economic benefit to all," according to Nutan.
Then there is Akanksha Joshi's Chilika Banks which will be screened in the livelihood category. The film is about a banyan tree, on the banks of the lake Chilika, silently whispers tales of the lake and her fisher folk. From the times when there was no export bazaar to the time when there maybe no lake. The film bagged the First Prize at Jeevika 2008: South Asia Livelihood Documentary Film Festival.
The bi-annual event organised by Centre of Media Studies (CMS) has got more than 100 films from 17 states of India and 15 from different other countries, which are competing with each other for the prestigious award. All films are based on the festival theme "climate change and sustainable technology''. There are 25 awards carrying the prize money of Rs 2 million in India and International categories. "The aim of the festival is to take the green cause to the masses through these Indian and international films, seminars, workshops, panel discussions and exhibitions, all of which will be the part of the five day event," says Alka Tomar, the festival director.

Alka Pande, CNS
(The author is a senior journalist and a Fellow of Citizen NewsService (CNS) Writers' Bureau. Website: www.citizen-news.org )
Development / Ghana / Africa / Modernghana.com