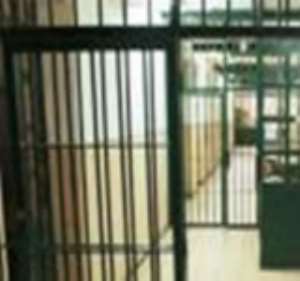 The rule of law and democracy has always been the order of the day in many parts of the world. Many nations are trying their best to implement the act of democracy, so as to give the people the chance to speak their minds and not to be intimidated by anybody.
However, from the look of things, democracy seems not to be for all, but for a limited number of people. That is to say, the exercising of rights can only be done when one has the financial means to do so. In some cases, when one is ignorant about his or her rights, the person is intimated, and nobody will be willing to make the person aware of his or her rights.
In many parts of the world, where offenses and crimes are looked into, alleged culprits of offenses and crimes are not allowed to exercise their rights, whether they are guilty or not guilty. At most times, persons under such circumstances are taken for granted, when they are unable to exercise their rights by making them remand prisoners.
The nation is always fighting against the abuse of human rights, but keeping a crime suspect on remand for a long time is one of the worst human rights abuses in the country today. The issue of remand prisoners in jail has always been a topic of discussion by many non-governmental organisations (NGO's) and media houses, just because all these bodies want democracy to prevail in the lives of all the citizens in the country.
Who is a remand prisoner?
According to the Department of Justice in Australia remand prisoners are unsentenced and held in custody, prior to, and during their trial on criminal charges. This is to ensure that they are present for their trials, and happens when prisoners have not applied for bail, have been refused bail, cannot meet bail or provide a surety, or are unable or unwilling to meet the conditions set out in the bail bond.
The United Nations International Covenant on Civil and Political Rights (1996) has defined the difference between sentenced and remand prisoners in various ways that gives more rights to the remand prisoner.
According to the UN, accommodating remand prisoners separately from sentenced prisoners, and minimising the restrictions on these prisoners, are standards set by the United Nations. Remand prisoners are innocent until proven guilty, and the law does not consider their confinement as a punishment. Therefore remand prisoners are treated with the minimum of restrictions that still enable prisoner safety and good order, security and management of the prison.
Remand prisoners are afforded the maximum flexibility, including increased access to visitors and telephone calls, in order to access legal advice and representation, access to legal resources, including a legal library, and access to bail.
Remand prisoners are offered the opportunity to work, but are under no obligation to work. Where appropriate, remand prisoners are allowed to wear their own clothing, or if this clothing is unsuitable, or poses a security risk, they are issued with clothing.
Situation of remand prisoners in Ghana
Unlike what has been elaborated above, remand prisoners in Ghana are treated the same way as sentenced prisoners. Remand prisoners are mostly the victims of intimidation in a country said to be democratic.
They are discriminated against and harassed simply because they do not know their rights; they do not have anybody to exercise their rights for them, more or less have money to help them do so. It is very sad that the Nsawam Medium Prison, which is meant for convicted criminal, has turned out to have more than 60% of its prisoners on remand. It is now accommodating more than 3,000 inmates, instead of its original capacity of 717. For some of these remand prisoners, it will have been better if they were convicted and sentenced, then they would know their term of serving in the prison.
However, the majority of them do not know what their state in the prison are, while some have been there for up to 15 years, some are on the verge of spending the rest of their lives there, just because of a trivial offense, through no fault of theirs.
The prison is over-crowded with remand prisoners, and the authorities have not made any great attempts to expand, give legal aid to those with no lawyers, or even start a thorough investigation that will make them know their status in the prison. The issue of overcrowding will reduce when cases are dealt with expeditiously.
Police and citizens
The police force in many parts of Africa, especially in Ghana, work very reluctantly as if they are being forced to do so. They always give low salaries and poor working conditions as the result of their reluctance, meanwhile they always seem to forget that they were not forced in entering that profession of dedication.
Even though they are there to serve the people and bring peace and solitude, they rather tend to bring misery to most of the people in the communities. Sometimes, in their pre-supposed quest to bring safety in the society, they arrest and put in remand innocent people, without any thorough investigations. Though they claim that most of them look and act like criminals, the police should adhere to the saying that appearances are deceptive. It is very unfortunate that the police always want the public to initiate an investigation before they follow. Not long ago, a man was robbed in the middle of the night at his house in Adenta, a suburb of Accra.
According to him, he was robbed off GH¢1,000 at gun point, which he had no choice than to give it out and other personal belongings. In informing the police about it, they demanded evidence and a trace to start the investigation. The man however did not have a clue as to who the criminals were, since they all wore masks on their faces.
Remand, suspect and discrimination
The situation of remand prisoners has been an issue of concern to many people in the country, who knows one might be a victim of circumstance, and be put on remand for no apparent reason. In a visit last year with the then Minister of Defence, Dr. Kwame Addo Kufuor to the Nsawam Medium Prison, many of the remand prisoners complained about having been on remand for more than five years.
Their cases were not being reviewed, and the officers cared less about helping them get out of the place.
To the majority of them, they end up in the prison due to lack of funds to bail them, or even pay for a lawyer, sometimes they even wonder if legal aid really exists.
According to them, it would have been even be better if they were even charged and sentenced, then they will know their fate.
The reason always given to them is that the officer in charge might be dead, resigned, retired, transferred or the docket of the case is lost.
The issue of suspects always being held on remand has become an everyday phenomenon, in the May 5th 2009 edition of The Chronicle it was published that, some persons, Yeboah, Dramani and two others, were arrested in March 24, 2007 on charges of conspiracy and use of narcotic drugs.
The Regional Tribunal admitted them to bail in the sum of GH¢6,000 with two sureties, and they were ordered to be reporting to the police every Friday. Yeboah and Dramani could not fulfill the bail conditions, hence have been on remand till date.
When the case was mentioned, it came to light that the arresting officers did not give any statement in respect to the case.
The original investigator has left the Ghana Police Service, the police diary of action did not bear the name of the arresting officers, and the facts were sketchy. The question is, if they are found not guilty are they going to be compensated?
Conclusion
Democracy gives way to human rights to be exercised by each and everyone in a democratic nation, there is therefore the need for people who find themselves entangled in the law, to the given the right to exercise their rights, and also be given the existing opportunities to get out of the situation, and not to be intimidated.
Remand prisoners deserve some form of respect, and not allowed to rot in jail. One must not forget that the constitution which is meant to protect the rights of people ought to be used to serve that purpose since it was made for the people.
Justice delayed is justice denied for remand persons.
Credit: Helena Selby (Chronicle)
[[email protected]]