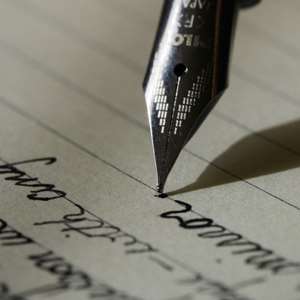 By: Anjali Singh

Lucknow, Uttar Pradesh (India): A lone tear drop flowing down her faceless visage is the only indication of the pain and humiliation Saukari Devi has been forced to live with for so long. For forty four years, she has been living a life none of us can imagine even in our worst nightmare.
Her ordeal began when she fell into the kitchen fire in her village home in Kinora, Tehri Garhwal as a six months old baby. Her face completely destroyed by the fire and with no specialized medical help available in village then, she had no option but live with a disfigured face.
As she grew the contracted skin pulled the teeth outward which caused the nose and cheeks to disappear leaving only one eye intact exposing the gums and teeth giving her a sinister appearance. Today all that constitutes her entire face is a row of teeth exposed to the gums without the lips and one eye. A sight very disturbing to view not only for her but for everyone who looks at her.
"My parents had no idea that surgery or grafting could help save my face so they left me as I was. I had no option but to live with what fate had decided for me. Today I know that had I come to the city to get medical help my life would have been different," she sobs as she sits on the hospital bed at Department of Plastic Surgery at Chhatrapati Shahuji Maharaj Medical University (CSMMU) in Lucknow, forty four years on posing a challenge to the doctors who will attempt reconstructive surgery on her.
But she is not alone when it comes women and specially children who are living with unimaginable disfigurements caused by accidents and attacks. And not being able to get timely help to salvage the situation makes matters worse for them.
Though Saukari Devi's case may be an odd one out caused by an accident, a big number of cases are a result of violence against women which is on the rise and a very disturbing trend that perpetrators are now increasingly taking to is brutally disfiguring the girls they target.
A gruesome example is three month old baby Bitta from Saffadirpur, Hardoi, a small district in UP. The little child is not able to fathom why she is going through such excruciating pain. Sadly this tiny girl has faced what most adults would shudder to imagine going through themselves.
The youngest victim of a brutal acid attack owing to a dispute between neighbours, Bitta was attacked by four men when she was left sleeping on the veranda of her home. The four men poured acid on her face and fled leaving the child squirming as her skin melted.
After a month of efforts by doctors to save her little face at the village hospital, the child has now been brought to CSMMU in Lucknow, where surgeons say she is so badly burnt that she will have to go through series of operations every 6-8 months for 15 years to attain some normalcy, but she will remain scarred for life.
"My child is in a lot of pain and cries all the time I don't know how to comfort her it is really hard to see her suffering like this and not be able to stop the pain she is going through. I feel so helpless," says Manorama the baby's distraught mother.
With no hope to live a normal life now, just three months old Bitta too faces a struggle for the rest of her life as the chance to grow up like all normal girls has been cruelly snatched from her.
While doctors at the CSMMU, say that they see disfigurement in girls more than in boys in the cases that come to them, they confirm that in the recent years the numbers have steadily been on the rise.
Says Dr AK Singh, Head Of the department of Plastic Surgery at CSMMU, Lucknow, "there is no doubt in the fact that majority of serious cases of disfigurement we work on are that of girls. Sadly in our society females are expected to be presentable and pleasing to look at and if they lose that appealing look for some reason they are shunned by all. Reasons may range from accidents, birth deformity and attacks on them but in almost all the cases the delay in getting treatment is so much that there is very little that can be done. Predictably these children have no option but to live with the scars and deformities which can be very emotionally disturbing for them."
Agrees Sister Grace who runs Snehalaya, a home for destitute girls, "The attitude towards female child is shocking especially when it comes to helping them in getting urgent medical aid in case of accidents or attacks. In most families they are considered just extra mouth to feed so when they are ill, hurt or injured it is usually not taken that seriously. I remember a few years back a two year old girl child was brought to me as she had been abandoned and was roaming on the streets in Lucknow. The child had a eye missing and she was in a very bad condition. On being medically examined by the doctor we were told that someone had gorged her eyes out with a sharp object. On investigating the matter further we found that the child's own parents had performed a tantric puja and had been told by the pundit to offer their two year old daughter's eyes."
But her suffering did not end there says Sister grace, "While child was disfigured for life, she even lost her mother following which the father remarried. The step mother then refused to take care of the child as it would be difficult to marry her off sans an eye making her a life long liability. So the child was thrown out of the house. "
But then such cases are a sad indicator of the fact that despite all the laws and policies in India drawn up to protect the girl child majority of them are still living on the edge with both their well being and safety at risk.
A fact which is further corroborated by Jaipal Verma, Superintendent at the Government Home for children run by the state in Lucknow, "Girls abandoned due to the deformity or disfigurement they have are brought to the home on regular basis from all over Uttar Pradesh. Just recently two girls were brought to us - one of them was a five year old girl child with burn injuries all over her face and completely disfigured. She was abandoned by her family on the railway station. The second child is a few days old baby born with a defective leg, she too was left on the roadside. In such a condition no one even wants to adopt them as most prospective parents who come for adoption want girls who are pleasing to look at. They examine in great detail to ensure that the child is medically fit and physically also complete. They add to the number of baby girls with some or the other deformity or disfigurement who are already living here at the government home and with no one coming to adopt them, their future looks really bleak."
And this despite the fact that the state boasts of a woman Chief Minister, and the country is led by a woman President. And yet the girl child is still forced to struggle for survival. Ironical isn't it!

Anjali Singh
(The author is a Special Correspondent to Citizen News Service (CNS) and also the Director of Saksham Foundation. Email: [email protected])