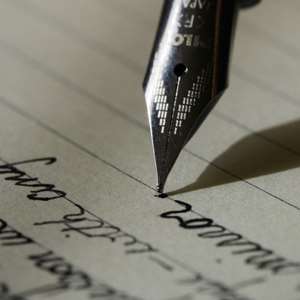 In recent time, the most talked about name in Bangladesh is country's commerce minister and ex-army man, Lt. Col. (Retired) Faruk Khan, who came at the forefront of media's focus due to series of self-contradicting statements related to BDR Massacre.
It may be mentioned here that, during February 25-26, 2009 a group of border security forces in Bangladesh revolted and brutally murdered more than 55 army officers as well as raped dozens of female members of their families and looted arms, ammunitions and grenades from the Bangladesh Riffles (BDR) headquarters at Pilkhana, Dhaka.
It was already clear that a number of influential members of the ruling party were already behind this brutal massacre.
Three investigation committees are formed to probe into this tragic incident. It is rumored that, Bangladesh government is desperately trying to kill the investigation process as it fears that the publication of the report will cause in sudden collapse into the 100 days old government led by Sheikh Hasina Wajed, daughter of the founding father of the country.
There is a specific allegation against the wife of Faruk Khan.
Nilufer Faruk Khan, wife of Faruk Khan has violated international business and franchisee law by illegally opening couple of outlets of a store named 'Ferns and Petals' at Dhaka's posh Gulshan and Dhanmondi area. There is also specific allegation of her secret alliance with notorious militant groups.
Ferns 'N' Petals (FNP), a leading florist in India, has long been associated with good quality flowers & flower arrangements. FNP, the only Indian name at par with international flower brands in both quality and designs provides one-stop solution for all flower requirements, be it for daily or occasional gifting or for floral decoration in weddings, corporate events and individual parties. Ferns 'N' Petals established in 1994, is the country's only branded chain of retail flower shops and an online flower store providing one stop solutions for everybody's floral needs. There are above 83 outlets of FNP in 36 cities in India. It also has several international outlets in a number of countries in the world. The name 'Ferns and Petals' is a registered trademark of FNP and as per international franchisee law, no one can use this name for the same purpose in any of the countries in the world. But, Mrs. Khan did! She opened extremely fabulous multi-million Taka outlets of Ferns and Petals in Dhaka's Gulshan avenue area as well as in Dhanmondi by copying the name and logo of this internationally known Indian company.
It is also learnt that, through these two venues, Nilufer Faruk Khan is continuing to patronize a specific Islamist militancy group named Hizb Ut Towhid (HuT). According to information a family titled 'Mehdi' is associated with Ferns and Petals outlets in Bangladesh, who are front ranking under-ground members of Hizb Ut Towhid.
Donations for HuT are collected through these two Ferns and Petals outlets under the cover of flower and gift shop. Moreover, one Hasanuzzaman Talukdar Shemul, who is the webmaster of Faruk Khan's blog is entrusted by Mrs. Khan is giving arms training to the members of Hizb Ut Towhid. In the blog of Faruk Khan, his webmaster Hasanuzzaman Talikdar Shemul describes himself as an 'honest person'. It may be mentioned here that, in the same site, Faruk Khan is described as an 'excellent personality'.
Shemul spent two years in Bangladesh Navy and claims to have experience in handling small arms. It is curious enough as to why this man publicized his 'experience' in 'handling small arms' on website. There is no information on as to why Shemul was thrown out of Bangladesh Navy after two years or what he was doing inside Navy.
According to information, Shemul is entrusted by Mrs. Khan in giving training to the underground militias of Hizb Ut Towhid on operating small weapons and making various types of explosives. The notorious organization is reportedly creating a female suicide squad with the objective of future offensives on mainly Westerners.
For the last few years Hizb-ut Towhid has been carrying out secret operations in the name of 'dawat' in different parts of the country, especially in the southern region. In recent months, this notorious group has started extending its activities within the eastern part of Bangladesh. Top leaders of Hizb Ut Towhid, Mehdi family hails from country's Chittagong district.
According to experts, opening of flower selling outlets to cover the activities of Hizb Ut Towhid might be designed with two goals. Collecting fund for the organization in a very secret manner as well getting connected to several Westerners in Dhaka, who might ultimately fall victim of abduction or even murder.
Hizb Ut Towhid was created in country's Tangail district and started regrouping its strength since 2006. By now, number of its activists throughout Bangladesh is over 100,000.
Founded by Mohammad Bayezid Khan Ponni alias Selim Ponni in 1994, HuT does not believe in the democratic system of government, and is known to promote strict adherence to Sharia laws in places where it is active. Bayejid Khan Ponno aka Selim Ponni claims himself to be Imam-e-Azam and terms all the four Imams of Muslim as obsolete. His followers are in practice of 'Islamic' rituals as per new system adopted by Selim Ponni. Group members believe Christians and Jews are the worst form of evils and, killing or beheading a Jews or Christian is a divine task of the members of Hizb Ut Towhid.
Sunita Paul
[email protected]