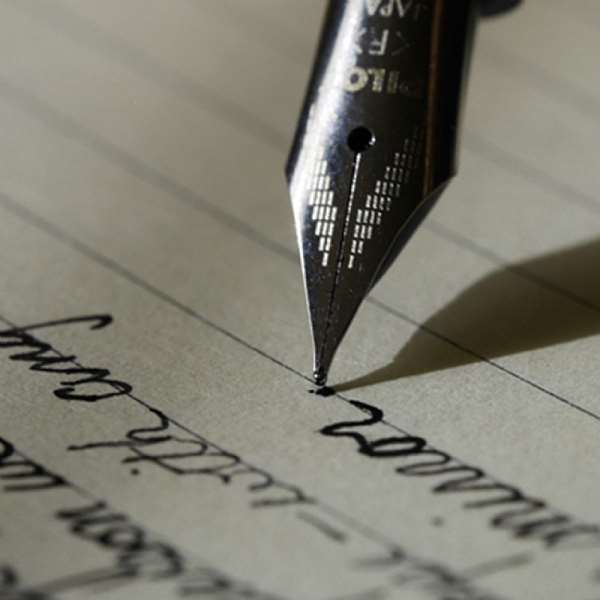 To my utter surprise, Dhaka's leading English language newspaper The Daily Star published an opinion editorial titled - Who is 'Sunita Paul' on April 11, 2009. This oped is written by a blogger named Mashuqur Rahman, who resides in United States. Mashuqur graduated from Vassar College in 1989 with a B.A. in Mathematics and now works as a software architect for a high-tech company in Northern Virginia.
I have visited the blog of this man a number of times, and found series of anti American, anti-Semitic and pro-Iranian articles and opinions. It is quite difficult to me to ascertain as to why such individuals having hatred for the West are continuing to reside in United States to propagate in favor of notorious nations like Iran, thus indirectly sponsoring heinous crimes of Osama Bin Laden and his Al Qaeda.
We know of many such West educated individuals who are continuing to serve the purpose of radical Islam being earning their bread and butter from the West. But, Mashuqur Rahman is simply one such example.
In his site, the prominently mentioned individuals are all West haters, including one Jahangir Alam Akash, who wrote extremely abusive words to an American citizen named Dr. Richard Benkin and even gave his threat of dire consequences if the later would visit Bangladesh.
Most of the contents of Mashuqur Rahman's site will surely prove his political alliance to be an Awami Leaguer. Although there is no harm for anyone to be part of any political party, but, in the name of supporting Awami League, since the political changes in Bangladesh on January 11, 2007, Mashuqur Rahman is continuing to spread anti-army sentiment in the West. He is actively participating in the effort of putting participation of Bangladesh Armed Forces in United National Peace Keeping Forces in jeopardy.
Mashuqur Rahman was always enjoying a respectable status in the hearts of many as because he is a Child of Genocide during the war of independence. His esteemed mother was violated by the Pakistani occupation forces, and surely, people like Mashuqur Rahman should be given glorious places in the history of Bangladesh and be treated as symbol of national pride. But, what would happen, when such people are seen in activities in favor of militancy or even maligning the image of their own army?
He paints all the radical Muslims in Bangladesh as the rapists. He wrote, "Over the years the Islamists have crept back into Bangladesh. Yet they operated at the margins amongst a populace who had fresh memories of the killings and rapes of Bengalis at the hands of these Islamists."
Mashuqur Rahman is also a harsh critic of Bangladeshi press. Commenting on Dhaka's prominent English language newspaper, The New Age, he wrote "most progressive English language newspaper in Bangladesh, The New Age, published an editorial yesterday that offered no support to the cartoonist and backed the government's decision to jail the young man for retelling a joke that even Islamists themselves have published before."
"When The New Age newspaper, a paper which has been outspoken against the military in spite of constant intimidation, capitulates and cannot find the voice to defend a cartoonist for drawing a cat, Bangladesh has succumbed to a climate of fear."
Commenting on The Daily Star and Prothom Alo, Mashuqur Rahman wrote, "In Bangladesh, it was "civil society" types like Motiur Rahman, the editor of Prothom Alo, and Mahfuz Anam, the publisher of Prothom Alo and the editor and publisher of the leading English language newspaper The Daily Star, who were the most fervent supporters of the military coup last January. Today both Motiur Rahman and Mahfuz Anam find themselves facing the wrath of the Islamists, the beneficiaries of the regime they helped bring to power. When Motiur Rahman, once one of the most powerful editors in the country, begged forgiveness on bended knee to the leader of the Islamists the capitulation was complete."
Now, being an activist of Awami League, people like Mashuqur Rahman are continuing their notorious blog-terror to silence the voices who are continuing to unmask the conspiracy behind the BDR massacre. It is already learnt by many that, a number of 'big fishes' in the ruling party were behind this brutal massacre, causing lives of many army officers as well honor of dozens of females. I fail to understand as to how; a genocide child like Mashuqur Rahman could support rape of females by the 'mutineer' BDR men. I also fail to understand as to how people could turn so much blind towards a particular political party, just for the cause of their affiliation with that party.
In his write up, Mashuqur made series of allegations against me, but for obvious reason, could not cite even one example, of where did I manufacture any fact centering the BDR massacre. He also failed to justify his anger against me, but like a wild dog continued to show his jaws to me.
All of my articles are supported by facts, not fictions! And, only party-blind bloggers like Mashuqur Rahman can try to denounce of credibility. I would like to just mention here one famous proverb: Let the dog keep on barking, the caravan will move. Writers and journalists around the world are watching the investigation and trial of the BDR massacre. The ruling party should realize this fact and stop doing anything wrong in killing the investigation process. Hiring sycophantic writers like Mashuqur or 'ambassador' Waliur Rahman will not help them in finally surviving the ultimate fate.
For the kind information of Mashuqur Rahman. He said, Awami League is the only secularist party in Bangladesh. A damn lie indeed! Does he remember the signing of treaty between Awami League and Khelafat Majlish (a notorious Islamist party) for establishment of Sharia Law if Awami League is in power? Does he remember how Bangabandhu Sheikh Mujibur Rahman's government introduced one party rule in Bangladesh and banned all newspapers in the country except only 4 owned by the state? Does he remember the genocide of Bangabandhu's Rakkhibahini or Mujib Bahini?