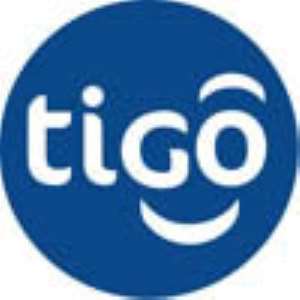 Tigo has launched its BlackBerry Bold mobile phone and Blackberry service.The BlackBerry Smartphone devices, developed by Research In Motion (RIM), have taken convenience to another level for business travellers. These phones allow easy access to email accounts as well as text messaging and surfing on the internet, making it easy to communicate with a large group at once. The Blackberry Bold Smartphone supports tri-band HSDPA high-speed networks around the world and comes with integrated GPS and Wi-Fi, as well as a rich set of multimedia capabilities.
"We are proud and honoured to be the first carrier in Ghana to offer customers the BlackBerry Bold Smartphone with a special package for our postpaid customers. The Tigo brand has always been a pioneer in introducing new communications services and new attractive plans in Ghana", comments Percy Grundy, General Manager of Millicom Ghana.
Anita Erskine, Head of Corporate Communications of Tigo, said that the company chose the BlackBerry Bold because it is new, sleek and stylish and it meets the taste of many Ghanaians. She adds that the collaboration between Research In Motion is expected to provide exciting packages to Ghanaians. She says that although many people own a BlackBerry in Ghana, they are unable to utilise the BlackBerry services and that Tigo makes its possible and affordable for users to use the service on their network at a call plan that would suit their pockets and lifestyle. The special post-paid payment plan goes for 675 US Dollars with monthly payments available over sex months at 130 US dollars per month.
Tigo now becomes the second telecommunications company to introduce the blackberry product unto the Ghanaian market. Only last week, TIGO again succeeded in joining forces with Google Ghana to launch the Google search on the TIGO network. The initiative enables TIGO to provide customers the chance to search for information on their mobile phones through text messaging.