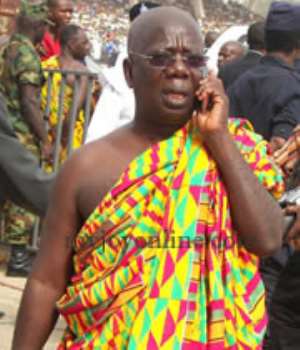 Former chief of staff Kwadwo Mpiani has risen to the defense of former President John Kufuor over his acquisition of a state-owned office complex.
Mr Kufuor has come under a barrage of criticism from officials of the ruling National Democratic Congress (NDC) who say he did not follow due process in acquiring his new office.
But speaking to Joy News' Evans Mensah on Friday, Mr Mpiani hinted that although the official letter requesting government to approve the use of the building was sent to the presidency on February 5, he picked up information later that the letter had not arrived at the destination.
In an interview on Joy FM, the former chief of staff dismissed suggestions that the former President was wrong in appropriating to himself a state asset without express permission from government.
He said Mr Kufuor had presented a request to occupy the edifice as part of the Chinery-Hesse committee report which recommends, among other benefits, an office space for a former president.
Mr Mpiani however admitted that while the former president had started business from his new office on February 5, the letter requesting Mr Kufuor to use the building was sent on February 6, 2009.
But that, according to him, did not violate any management rules for which reason there must be blistering attacks on the former president.
Meanwhile, a governance analyst Daniel Batidam says the confusion that hangs over the former president's office acquisition is as a result of the defective nature of the state's management structures.
While avoiding to impute wrongdoing to individuals, Mr Batidam said the state must now acknowledge the reality of change of government and institute appropriate mechanisms to deal with transitions.
Story by Fiifi Koomson