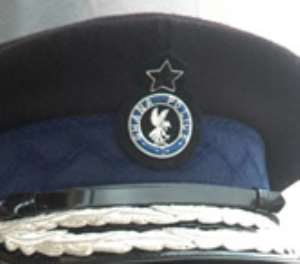 Two men who attempted to commit suicide while in the custody of the Koforidua Central Police have been jailed for 12 months in hard labour, plus GH¢300 each in default of which they will spend additional six months each.
Gideon Tetteh, 21, unemployed and Edem Kwame, 24, a taxi driver, were convicted on their own plea last Wednesday when they were put before a Koforidua Circuit Court presided over by Mrs Doris Pempong.
Sentencing them, the judge said the accused had no right to attempt taking their lives.
"Your individual lives value more than the offence you have allegedly committed. Every human life lost cannot be replaced and as such, an attempt to take one's own life just to find trouble for the police is a grievous offence which should not go unpunished."
The two attempted suicide while in police custody pending their trial for stealing a sheep and a goat at Nkurakan in the Yilo Krobo District of the Eastern Region.
While in cells the accused using their shirts tried to hang themselves from the roof but the timely intervention of the police who were on routine checks, found them hanging from the roof unconscious, untied the shirts and rushed them to the Koforidua Central Hospital.
Stating the prosecution's case about the theft, Inspector P.H.K. Sackitey said both Tetteh and Kwame lived in the same room at Ada, a suburb of Koforidua.
He said at about 1 a.m. on March 2, 2009, an eyewitnesses in the case, met Tetteh in a bush in Nkurakan loading a sheep and a goat onto a waiting taxi-cab with registration number GR 2495 U which happened to be Kwame's vehicle.
When the group confronted them to know the source of the animals, the accused ran into a nearby bush leaving the vehicle and the animals behind.
The prosecutor said that a report was made to the police who rushed to the scene and took custody of the vehicle for investigation.
Later in the day, Kwame and the caretaker of the vehicle arrested Tetteh and sent him to the police station and reported that he was the one who stole the animals.
Both Tetteh and Kwame were detained and Tetteh according to the prosecution, in his caution statement admitted stealing the animals at night from Madam Dede Abla on March 1, 2009. Kwame he said, admitted that he was contracted to convey the animals to Koforidua for sale after which they would share the proceeds.
The owner of the stolen animals later identified them.
After investigations the two were charged with the offences and put before the court.