His Royal Majesty being invested into the Knights of Malta
MALTA – His Royal Majesty Drolor Bosso Adamtey I recently became the first African leader to be knighted into the Ecumenical Order of the Knights of Malta, Sovereign Order of St. John of Jerusalem.. King Adamtey, who is known in private life as Dr. Kingsley Fletcher, is the Suapolor of the Se (Shai) Traditional Area of Ghana. He is also a citizen of the United States.
King Adamtey was knighted in a ceremony which took place at the Order's headquarters, Castello dei Baroni in Wardija, Malta on February 28.
The Ecumenical Order operates in a number of countries around the world, having donated over $40 million in goods and services to various charities in 2008. It has also received the blessing of Pope John Paul II and Pope Benedict XVI.
The order's grand master, His Serene Highness Nicholas Papanicolaou, noted that "the applicable standard for all Orders of St. John is not how many countries they claim to have diplomatic relations with, but what the total product of their Christian charity and giving to the needy around the world is".
King Adamtey's investiture into the Knights of Malta is extremely significant as it reflects their respect for his tremendous humanitarian efforts in Africa and around the world. A recognized advocate for social justice and a scholar on cultures, traditions and world religions, King Adamtey is a former special advisor to the United Nations Development Programme-Africa and is the founder of Life for Africa, a humanitarian, non-governmental organization which addresses the ever-growing need of compassionate support for sub-Saharan African nations. He hopes that his membership in the Knights will help open doors for Africa and provide another avenue for people on the continent to partner with global leaders and organizations around the world. King Adamtey is known for his forward thinking, progressive leadership style and has often been quoted as saying, "Africa needs partners, not handouts."
In an interview with local media in Malta, King Adamtey noted that he was representing "a new, rising, order made up of like-minded people" who are humanitarians just as he is.
"I believe strongly in the mission and purpose of the Ecumenical Order and I am delighted that they would recognize my work and my role as one that can also add to, or expand, their mission around the globe," he said.
King Adamtey's bold vision for a new Africa includes strengthening the technology infrastructure, educational advancement, economic development and job creation.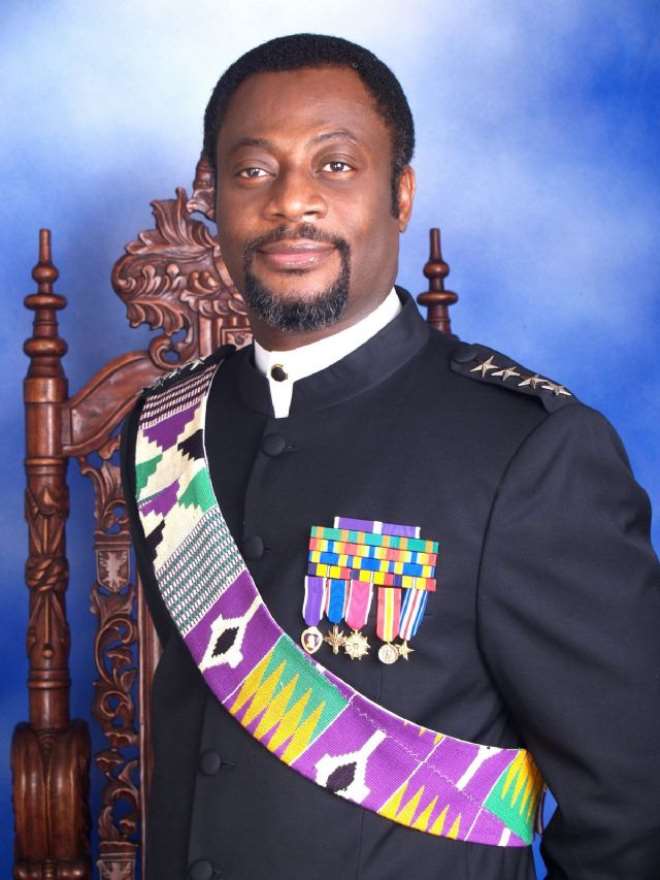 Head shot, King Adamtey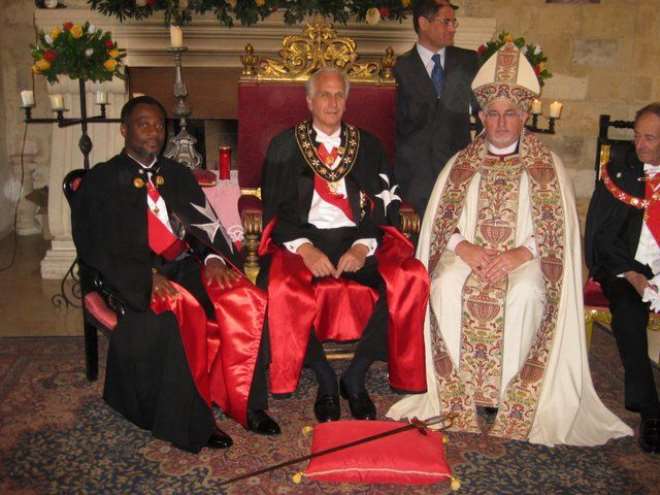 (L-R), His Majesty King Adamtey I of Ghana; His Supreme Highness Baron Nicholas Papanicoalou; and Bishop Timothy Holley, members of the Ecumenical Order of St. John of Jerusalem, Knights of Malta.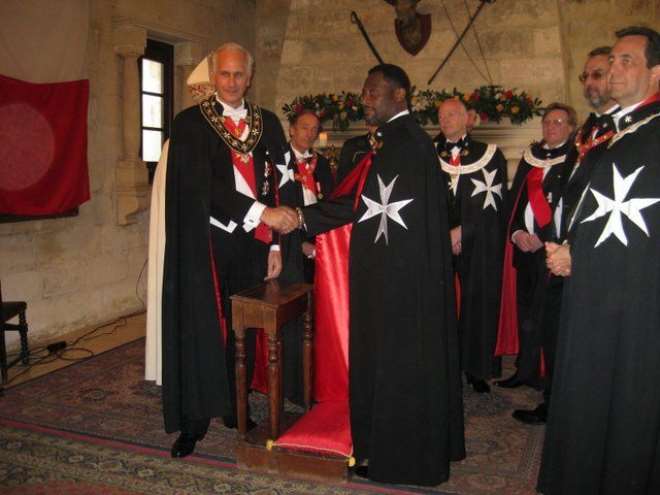 His Royal Majesty being invested into the Knights of Malta