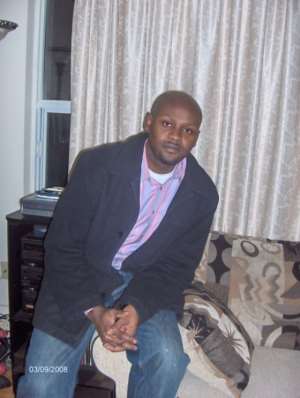 Recently, I wrote an article that unsurprisingly drew the ire of many Nkramahists. The part that irked them had to do with a digression and not the main topic of discussion. So, since this portion of the article was only a digression but yet drew so much attention than the main topic I discussed, I obviously felt the need to write a full piece about it. Also, I thought it was fitting to put out a fuller picture of President Nkrumah at a time when his idolism has reached a high level, with President Mills busy trying to create yet another holiday in Ghana, instead getting down to work a few of his crazy promises, in President Nkrumah's honour. Simply put, while President Nkrumah had the most pluses of all our leaders to-date, his minuses are so significant that when the pluses and minuses are worked out, President Kufuor tops President Nkrumah as our best leader/manager ever and I believe that history will eventually acknowledge this fact. No amount of hype to cover up President Nkrumah's faults will wash them away.
On the plus side, President Nkrumah brought our independence movement to a quicker fruition. The emphasis is QUICKER. It is worth emphasizing that he did not start nor single-handedly lead our independence movement. Often many ignore the great work of Paa Grant, J.B. Danquah, the other 4 members of the BIG Six, etceteras in achieving our independence from colonialism. Mr. Nkrumah was indeed the best politician among the BIG Six but the others did great work to shape our independence, too, besides him. President Nkrumah also built KNUST (University), two stadia in Accra and Kumasi, Tema Motorway as well as the Akosombo Dam. He also built many basic infrastructure such as schools and government real estate like Peduase Lodge and State House. He also highly subsidised tertiary education, to produce key administrators to manage the new country. He also managed football administration well and Ghana won two of its four African Cup of Nations during his time in office.
On the minus side, President Nkrumah was too adventurous in his quest for African Unity when he could not even unite his own country. Serious amounts of Ghana's surpluses from the departing colonial British government and effort was put into these adventures which did not bear much fruit. He was a megalomaniac and a poor human rights and freedoms manager who did not promote democracy and proper succession practices which led to the culture of coup in Ghana. He wrote the Preventive Detention Act that made it possible for his administration to arrest and detain anyone charged with treason without due process of law. In 1964, he proposed a constitutional amendment making the CPP the only legal party and himself president for life of the nation and the party. The amendment passed with over 99 percent of the vote - an implausibly high total that could have only been obtained through fraud. In any event, Ghana had effectively been a one-party state since becoming a republic, but the amendment transformed Nkrumah's presidency into a legal dictatorship. He was the anti-thesis of George Washington. He failed to be magnanimous to and inclusive of his opponents, who saw no future in the government of the new country without using extra-constitutional means to eliminate Mr. Nkrumah. He amassed huge deficits and signed many questionable deals such as the one he signed into to facilitate building the Akosombo dam with Kaiser Aluminum and Valco that basically sold off Ghana's bauxite resources cheaply and gave unbelievable tax and power supply subsidies for generations and tied the hands of many a future governments. Indeed, By the time he was deposed in 1966, Ghana had fallen from one of the richest countries in Africa, to one of the poorest.
On the positive side, President Kufuor took a country with inflation of roughly 40%, $5 billion national debt and help stabilise the Cedi which was then about 6000 to $1, having depreciated thousands of percentages over since Mr. Rawlings came to power. Upon hand-over 8 years later, $1 was about 11000 cedis, foreign direct investment had increased 3000%, he had tamed inflation considerably to between 14 and 18% and left with $7 billion debt while quadrupling the size of the Ghana economy, was able to withstand $140 barrel oil without the Ghana economy falling into a tailspin, built two new stadia and started a third, fully renovated the two existing standard stadia, implemented NHIS which among other things provide free delivery by pregnant women. Giving birth is one of the leading killers of young women in Ghana and many developing countries. Also, his government did excellent infrastructural development such as the road networks from both sides to Aburi from Accra and all over Accra as well as from Accra to Cape Coast and in the North of Ghana. He built the Jubilee House to become a fitting seat of government instead of a Slave Castle. His government replaced the Air Force's fleet of jets that had come to the end of their life cycles 10 years before. His government started the Bui dam, too. Furthermore, they started the pilot school feeding program for Elementary schools. Again, they implemented the National Youth Employment program. They united the country and maintained the peace very well. JAK's cabinets (especially the first two) were quite representative of the regional and ethnic balance of the country, contrary to propaganda from the NDC that they weren't. His government promoted human rights and freedoms to unprecedented levels. Oil discovery happened during Kufuor's tenure, having refocused the mandate of the GNPC from oil subsidization to exploration. He even handed over peacefully to his party's sworn opponents, after his party came within about 0.5% of an outright first round win after his maximum 8 years in office ended. Heck, even the Black Stars made it to the World Cup for the first time and are on pace to go to the event again, under Kufuor's watch.
On the minus side, he failed woefully to dent corruption within the country and especially in government. He was not aggressive enough to instill discipline into the politics and government of the country. He could not tame the armed robbery problem in Ghana. He was also unable to translate solid progress in the macro economic environment into marked improvements in the micro economy - the one that affects the people most.
But, as the discerning observer can realise, while President Nkrumah achieved more results for the country, he also had huge minuses. President Kufuor, given the situation he inherited from a bankrupt (financially and in terms of ideas) P/NDC government, achieved significant things through creative ideas such MCA and HIPC and unprecedented globe-trotting by a President to gain equally unprecedented foreign aid and investments into Ghana. His minuses are also not that consequential. Folks like me who are vehement critics of President Kufuor (read some of my articles right here on this site, to prove me right), will give him his due for being the best Manager Ghana has ever had. His eloquence is only better than President Mills' and nowhere near Nkrumah's and his political skills are only a shade better than K.A. Busia and Hilla Limamn's, but, the Gentle Giant was excellent in actually managing the country. Some of us are upset because he did not help the NPP as much as would be expected but he definitely moved Ghana markedly forward with the least amount of minuses, compared to any of our leaders to-date. You see, I am one of those who do not like him politically because I like the more aggressive democratic politicians like Nana Akufo-Addo and Victor Owusu. Nor do I want him to have too much say in the affairs of the NPP going forward because politically he was deaf to the needs of the NPP. However, I respect his great achievements for our country. Most of the insinuations against him from the NDC and Opposition will be eventually found to be negligible. But, his achievements will show very well in the long, I am convinced.
If Ghana had a couple of governments like President Kufuor's, we will be way ahead in our development, democratically and economically. These facts cannot be washed away by complaints that only Ashantis will praise JAK's work in terms like that. I am not an Ashanti and not even married to one. But, history will vindicate JAK's pre-eminence as the best Manager among all our leaders so far.