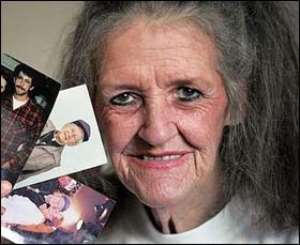 Linda Wolfe A GRANNY aged 68 has officially become the most married woman in history — tying the knot 23 TIMES.
Linda Wolfe — who first wed aged 16 — notched up the huge tally after becoming "addicted to the romance" of getting hitched.
The mum of seven's longest marriage lasted seven years. Her shortest was just 36 hours.
She has wed a convict, a vending machine repair man, a preacher, barmen, plumbers and musicians. Two husbands turned out to be gay and two cheated.
One "cruel" man put a padlock on her fridge. Linda is now listed in the Guinness Book of World Records as the most married woman.
Lookout
And the serial bride — who has been single for ten years — said she was "on the lookout for number 24".
She said yesterday: "It's been years since I walked down the aisle. I miss it."
Linda, who cannot even name her husbands in order, first wed "soulmate" George Scott in 1957. It lasted seven years. The best lover was Jack Gourley. Linda, of Alexandria, Indiana, said: "I kept coming back to him. We wed three times."
Her marriage to Fred Chadwick lasted 36 hours as "the love wasn't there".
The strangest ceremony was at the Indiana Reformatory Prison to one-eyed lag Tom Stutzman.
Her last, to Glynn Wolfe, was a publicity stunt — making him the world's most married man with 29 brides. He died a year later aged 88.
Linda, now in a retirement home, said she has never cheated on a hubby.
But she said: "Men ran after me. I've tried to figure it out and I can't."