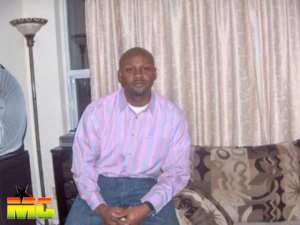 It is amazing to see the final list of President Mills' cabinet as reported right on this site, as follows: Dr. Kwabena Duffuor, Minister of Finance; Mrs. Zita Okaikwei, Minister of Information; Lt Gen. Rtd. J. H. Smith, Minister of Defence; Moses Asaga, Minister of Water Resources, Works and Housing; Joe Gidisu, Minister of Roads and Highways; Alhaji Muntaka Mubarrak Muhammed, Minister of Youth and Sports; Alhaji Mohammed Mumuni, Minister of Foreign Affairs and Regional Integration; Dr. George Yankey, Minister of Health; Kwesi Ahwoi, Minister of Food and Agriculture; Stephen Kwao Amoanor, Minister of Employment and Social Welfare; Alexander Asuom Ahinsa, Minister of Chieftaincy and Culture; Cletus Avoka, Minister of the Interior; Joseph Yela Kyere, Minister of Local Government and Rural Development; Mrs. Huliti Alhassan, Minister at the Presidency; and Azong Alhassan, Minister at the Presidency.
Earlier nominees were Mike Hammah, Minister of Transport; Alex Tetteh-Enyo, Minister of Education; Ms. Hannah Tetteh, Minister of Trade and Industry; Dr. Oteng Adjei, Minister of Energy; Mrs. Betty Mould Iddrisu, Minister of Justice and Attorney-General; Ms. Akua Dansua, Minister of Women and Children's Affairs; Mrs. Juliana Azumah Mensah, Minister of Tourism; Collins Dauda, Minister of Lands and Natural Resources; Haruna Iddrisu, Minister of Communications; and Ms. Sherry Ayitey, Minister of Environment, Science and Technology.
While I am not certain, judging by the names, one can presume the following as the only Akans in the cabinet: Dr. Kwabena Duffuor, Dr. Oteng Adjei, Ms. Akua Dansua and Alexander Asuom Ahinsa. I also see only a couple of Fantis in the cabinet.
Simply put, this president has declared war on Akans. His cabinet is unrepresentative of the country, which has about half its population as Akans and has more than half of its regions with majority Akans. He makes the divisive and tribalistic J. J. Rawlings look like Barack Obama.
This president is the real arrogant President and I never thought I will have to accuse him of such. He is dangerously irresponsible.
Also, one can see that Northerners and Gas are over-represented in the cabinet. It is clear to a smart mind that this President is tribalistic and President Mills is making a huge play for more Northern votes in 4 years. Perhaps he saw the NPP has been making inroads into the Northern votes. He is also not meeting his pledge to be father for all. He is only sticking with his voting base.
I hope everyone will condemn this blatant tribalism on the part of the NDC government. The NPP caucus must stand up against this cabinet or at least protest its lack of tribal and regional balance to all Ghanaians.