Mills appoints former Commandos boss Security Coordinator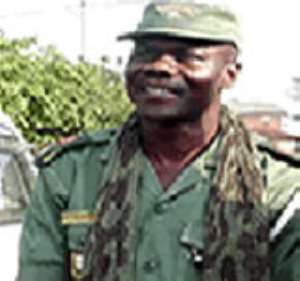 The President, His Excellency J.E.A. Mills has appointed Lt. Col. Larry Gbevlo Lartey, former head of the 64 Infantry Battalion of the Ghana Armed Forces as Acting National Security Coordinator.
Other appointments include Mr. Yaw Donkor as the Ag. Director of the Bureau of National Investigations (BNI), and Mr. Yaw Osei as Ag. Director, Research Department of the Ministry of Foreign Affairs.
A statement issued Friday evening by the presidency said President Mills has also nominated for the consideration and approval of Parliament, former Inspector General of Police, Peter Tinganaba Nanfuri and Lt. Gen. Arnold Quainoo, former Army Commander to the Council of State.
Another retired former Commander of the Ghana Armed Forces who spoke to Joy FM on the appointment of Gbevlo Lartey, spoke kindly of the latter and said he was very qualified for the post.
Lt. Gen. Joseph Henry Smith told Joy News that Larry Lartey is very capable of handling the all-important assignment, "he is very competent professionally, and academically he is very well qualified. He is a serious officer and I think the sky is the limit. He will deliver."
The appointments follow a couple others by the president as he puts his cabinet team in place after his investiture last week.