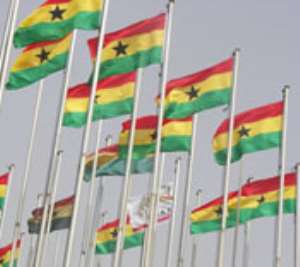 Let's all remember that WE HAVE ONLY ONE GHANA!
It is very ridiculous and very sad that your station almost immediately reverted to the electoral figures announced by the chairman of the EC, Dr. Kwadwo Afari-Gyan this evening, even though you made us all believe you had the most credible results prior to the official announcement.
I guess you've by now realized the mess you nearly caused the whole nation by your irresponsible journalism before the official announcement.

Some of us appreciate the good works of the electronic media, and your station in particular in times past, but I think in this particular run-off, your performance was far below average. We should all remember that any chaotic situation in this country will affect every Ghanaian, including those of you at Joy Fm. One's ability to speak good English can't shield him or her from any nationwide chaos!

Much as the likes of Akwasi Sarpong, Ato Kwamena Dadzie and the rest of you at Joy Fm would wish the NPP government out of power you, unfortunately, have to wait until the elections are concluded after the people of Tain constituency have cast their votes on Friday.

Let's all remember that WE HAVE ONLY ONE GHANA!

Thank you.

Credit: Kofi Appiah [[email protected]}