Fellow Ghanaians please see the bigger picture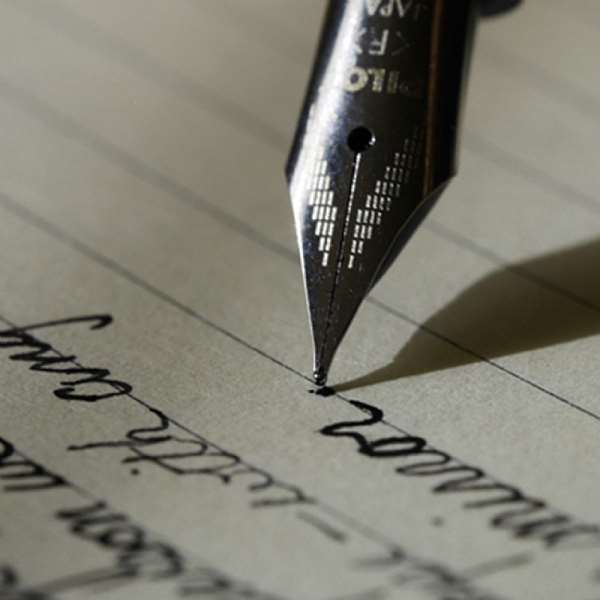 I am a Ghanaian living overseas in the UK. I have written few articles through this and other Ghana media. Most of them have been technical including one on nuclear power generation and the Adomi bridge problem. When I have commented on political issues, I have tried to remain non-partisan. Today, I will shed this stance for I think our country is at the cross-roads and well-meaning Ghanaians should speak up.
I will like Ghanaians to cast their minds back to the period 1981 to 2000. Ghanaians were living in fear and could not express themselves. A lot of talented people including businessmen, technocrats, professionals and academicians had to flee the shores of our country, never knowing when they were coming back.
I will like market women in particular wherever they are to remember the activities of the 31st December Women's movement taking over markets. You had to be a member or else you could not trade. You had to attend functions to sing the adulations of the First Lady. Then, no woman was expected to dress more than the President's wife. Do you seriously want to go back to this? Please look at the bigger picture.
In the run up to the elections, Rawlings was campaigning about restoring dignity to the Presidency. Could he look people straight in the eyes and make this statement? What is more demeaning than a President who slaps his vice, insults traditional rulers and other eminent individuals in our society who we look upon with reverence? I was so much embarrassed before my work colleagues when our President on foreign trips had to scream and shout in anger when questioned by the international media. Do we want to go back to this? Please see the bigger picture.
I will not say that our educational system in the 1990s was perfect but it was still developing talented individuals from all corners of our country. For those who have forgotten, the PNDC/NDC presided over the ill-fated JSS/SSS system. This change decimated our educational system from one of the best in Africa to one that has produced dropouts with the consequent social problems – homelessness, teenage delinquency, and more alarmingly, armed robbery. The PNDC/NDC introduced a bogus educational system which even the President did not believe in – to the extent that he sent his own children overseas. Go and ask his fellow Flight Lieutenants at the time what has happened to their children and if they also would not have wished to send their children overseas to be educated.
Rawlings' reign saw University students attacked on their campuses. I was a student at KNUST when miners descended on us from Obuasi. This resulted in a year long closure. The effects of the disruptions caused then are still with us. This is a party that was born out of vindictiveness and hated anyone successful. They actively encouraged disobedience in workplaces and schools. They thrive on anarchy – divide and rule – so that no one can form an effective opposition thus making it easier to put down any insurrection.
At times, it is difficult for those living in the country to discern the progress that has been made in the country in the last few years. I visit Ghana a lot – once every year and at times twice a year. There is one observation I made in December 1998 when I arrived at Kotoka that has stayed with me ever since. It was in the morning and as I exited, I saw in the eyes of most people beyond the roped area at Arrivals that there was no glint as if they had given up on life itself. I made a remark to my brother meeting me to this effect and I have mentioned it several times to people around me in the UK here. Ask me what I see now on my visits? A confident Ghanaian who struts his/her stuff across the streets. Life is back in their eyes! A lot of businesses have springed up everywhere. There is a lot of foreign investment in the country, a lot of infrastructural development, including upgraded hospitals, roads and water projects. I was amazed to see the development at Okomfo Anokye Hospital and the fact that one of the facilities has a helipad on the roof for the landing of helicopters bringing in seriously ill patients. This is development.
As Ghanaians go to the second round of voting, I will like you to ask about what the NDC is offering? I will suggest nothing much. In the first place, there is no specificity in their manifesto save for woolly words. The only concrete policy I can discern, from Prof. Mills' campaign speeches, is free school uniforms, an international airport at Tamale, NHIS without anyone paying premiums. Just ask yourself whether this is seriously going to move a country forward.
Ghana now is respected internationally, giving us the confidence never known before since the first Republic. Ghana is now taken seriously everywhere. The manner in which the election was conducted even attests to the probity and conduct of the NPP government. This has won us plaudits internationally.
It is understandable if people are aggrieved that they are not feeling the apparent prosperity in their pockets. This will naturally take some time but the climate is good for investment. This is partly due to the peace and freedom of speech that Ghanaians are enjoying. The proliferation of FM stations (with their phone-ins) and newspapers makes Ghana one of the countries with the freest press in Africa. Don't take my words for it – you just read about Ghana in the international press. In the past, with the criminal libel laws, Newspaper editors were arrested for printing stories about the President's wife and one of them died in detention. We may be taking this for granted but freedom of expression fosters a peace of mind that is the bedrock for inventions, innovations and entrepreneurship. The opportunities are better than before and given time the benefits will be felt. Please don't throw this away. Do not cut your nose to spite your face – see the bigger picture.
My appeal to all Ghanaians is to remember what it was like under the PNDC/NDC. The worker, the farmer, the student, the soldier and people from all walks of life were not free. People were living under fear of intimidation, arrest and even torture. Do you remember a student and his family being arrested for dumping the daughter of the President? Do you want to go back to this era again? Who has the NDC got to steer the affairs of the nation? Do not forget the tyrant in the back seat – the divisive individual who thinks Ghana belongs to him.
As my final appeal, please Ghanaians, do not throw away what President Kuffour has achieved for Ghana. Yes they may have made some mistakes and in some cases, they did not act fast enough. I for one faulted them that they took a long time to reform education and I was disappointed that they did not reverse the PNDC/NDC changes. I felt what was needed was a shortened elementary school duration and that the 'O' and 'A' Level structure should have remained. Anyway they have made the reforms and they need to resource it better than what it is now. Some of the ministers were not up to the game. This only happened when the competent batch left to contest the NPP flag-bearer slot. I think they have learnt the lesson from the 'scare' the first round brought and they will make amends if their mandate is renewed.
Yes, we may have complaints about the ruling party, but please look at the bigger picture. It is the very future of Ghana that is at stake – not the NPP. We cannot go back to those dark days. I believe Prof. Mills is an honourable man but he is surrounded by people some of which are nasty. They will drag Ghana down.
Thanks to anyone who read this piece. I hope you love Ghana and will do the right thing. May God bless you and your family.
Dr Frank Ohemeng
United Kingdom