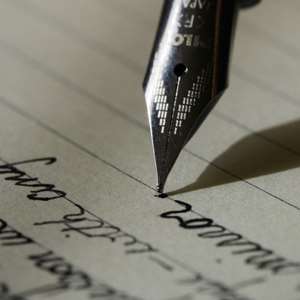 Every year, several Ghanaian citizens lose their lives trying to cross the sea and the desert to Europe, in search of greener pastures.
Some of those who manage to succeed and land in Europe sometimes find they lack the requisite skills to find good-paying jobs and end up being frustrated. Much of this would have been averted if successive governments had taken heed of advice given them to capitalise on the booming maritime labour market.
"The Global Seafarer skills crisis is set to get even more acute as a new spate of shipping tonnage comes on stream over the next four years". This report from the 2008 Dewry Shipping Consultants and Precious Associates (PAL) predict that the current global shortage of around 34,000 ship officers will soar to more than 90,000 by the year 2012.
The report predicts that the mass of new ships due to come into service over the next five years could cause a tripling of the current skills shortage in the maritime industry. Based on the shipping tonnage due for delivery between now and 2012, the report forecasts that an extra 26,160 officers will be required for the world bulk fleet, 15, 793 for containerships, 9,735 for chemical tankers and 8,088 for oil tankers.
The same report suggests that the maritime industry will need to find a new source of officer supply as a matter of urgency with Africa and South America possibly offering a way out of the crisis. The report warns that the shortage presents the industry with the ultimate threat of disruption to global production and supply chains.
Such reports are not new in an industry that has persistently recorded officer shortage for more than 10 years now. While countries in the Far East, such as China, the Philippines and Indonesia have heeded these warnings and have capitalised on the emerging labour market opportunities it has offered, African countries have ignored them with the result that Africans who could have been well trained to seek employment elsewhere as skilled workers have become a migration problem for both Europe and Africa.
According to the Chinese National Xinhua News Agency, the total number of Chinese seafarers employed in the industry passed the 1.55 million mark this year.
A few years ago, calls were made by some top maritime professionals in Ghana to the government to seriously explore the possibility of making the country a maritime labour supply source, because Ghana, as an English speaking country and with one of the best maritime training infrastructure in Africa, was perceived to have a competitive advantage in the emerging global maritime labour market.
The UN also showed keen interest in developing Ghana as a maritime labour source. I know this as a fact, because I was among a few who attended a UN interview for this project. However, up till now, there has not been any significant institutional development on this issue mainly because maritime awareness among the country's policy-makers is rather lacking.
Africa in general has been marginalised in economic development mainly because of our failure to capitalise on new concepts in the maritime industry which has historically served as a vital service industry to international trade.
In a few years time, Ghana's upstream petroleum and gas industry goes on stream. Here also, the offshore sector is facing an acute shortage of skilled labour. Evidence of this devastating skills labour shortage in this vital sector has been revealed in a recent survey carried out by an Aberdeen-based firm LA Recruitment.
The report indicated about 80 per cent difficulty faced in the recruitment of engineers – sub sea engineers and 30 per cent with welders and machine tools operators. Ghana will soon need to recruit these skills. This report also suggests the need for industry to work more closely with schools and colleges in a bid to improve theindustry's re-industry's recruitment and training activities, a system that has been very lacking in our current education system.
Hitherto, this system had been the foundation that had enabled Ghana to develop a first class maritime infrastructure. The industrial linkages that the then Nautical College maintained with the Diesel laboratory at the Kwame Nkrumah University Of Science And Technology (KNUST), the Tema Shipyard and Dry-docks, and especially the Railway workshop at Takoradi enabled graduates from the Maritime Academy to be world renowned for their exemplary skills.
Currently, Ghana has a sizeable amount of maritime labour skills. What most landlubbers are unaware of is that these skills are highly transferable particularly into the upstream petroleum and gas industry.
This transferability is further enhanced by our first class maritime training infrastructure that has an enviable record of the potential to rise up well to skill requirement challenges particularly for the maritime industry.
It is on record that the institute rose up admirably to meet the skill requirements for manning both our national shipping and fishing fleets in the early days and has now equally risen up to start meeting managerial skill requirements of not only the nation but that of the region as well.
The institute should now be groomed and geared towards meeting the new skill requirements of both the global skill requirements of the shipping as well as Ghana's new offshore industry.
Towards this end, the Ghana Maritime Authority needs to be adequately resourced and its policy mandate and authority clearly spelt out in order not for its position to be undermined by well established institutions which wish to maintain some status quo. There is therefore the need now to carry out a systematic review of the maritime industry in order to assess the effectiveness and relevance of the various institutional makeup and policy framework within which the various sectors of the industry now operate.
This is needed in order to position the Authority to provide a systematic policy development direction for the whole industry, a strategy that has been lacking in the past and which has been responsible for the current disjointed development of the industry.
 To meet the skill requirements for the industry's development both to capitalise on the emerging global and offshore labour markets, the Registrar of Shipping and Seamen Department of the GMA needs to be strengthened.  It is the responsibility of this vital sector to address key human resource issues in the maritime industry such as promoting careers in the industry, providing global access to our non-traditional workforce, identifying labour market information gaps that may lead to shifting skill requirements and instituting creative human resource to alleviate future skill shortages.
It is the responsibility of this department also to address issues such as description of job requirements and related pre-employment assessment tools, occupational standards for "in-demand" positions, and resources that make it easier to attract employees to challenging locations such as offshore platforms.
A vibrant GMA will be in a position to develop strategies that will align local training institutions' programmes with industry needs, provide an outreach strategy to increase understanding of the maritime industry to policy makers and the career opportunities it offers to traditional and non-traditional pools of labour so that the potential of this industry as a major contributor to economic development could be appreciated by policy makers.
It is with this in mind that as part of this year's World Maritime Day celebration, (which is long over), maritime professionals in Ghana wish to draw governments attention to the need for a think tank to discuss the challenges and opportunities for the Ghana Maritime sector in the coming decade, to ensure a prospective future for the industry and produce a report and recommendations that will facilitate a sustainable development of the whole Transport chain.
There is now an urgent need for a strategic vision to look at the development of the country's Maritime industry and how best it can benefit from future opportunities.
Finally, I believe it is about time for the government to appoint a panel of maritime experts to look into the possibility of acquiring a pilgrim ship to carry our Muslim pilgrims to the Hajj in order to avoid all the perennial problems.
With the coming into force of the SOLAS Convention dealing with fire protection for passenger ships in 2010, there are several passenger ships available cheaply because of the cost involved in complying with the new regulatory requirements. There might just be the possibility to pick up an old ship and refurbish her in our local yards at a bargain price- the technology for refurbishing is available locally with imported material.
A 2000-3000 passenger ship might be ideal for the pilgrimage. Because much of the resources which will be needed to run the ship on a pilgrimage will be available locally- fuel, provision and manpower, operating cost might come lower and all the associated logistics nightmare will be reduced.
During off Hajj periods, such a vessel could be tied up in port and connected to shore utility supply to reduce costs. A 2000-3000 berth ship could serve as a convenient hostel for our university graduates and also serve as a workshop and training platform for our maritime university.
Funds to purchase such a vessel may be by investment/voluntary contributions from the Muslim community or the Ghanaian public. It would, I am sure be a worthy cause to contribute to. Setting up a panel might not cost the government much, just the research and communication facility- internet, faxes and phones since almost all the information required will be on the Internet.
Such a panel can come out with findings as to whether the project will be feasible or not. There are several countries like Libya and Indonesia which operate pilgrim ships. This if feasible, would be a way out of all the problems associated with the Hajj and save our Muslim brothers and sisters the annual ordeal they go through in their endeavour to honour an important religious obligation. 
 
• The author is a lecturer at the Regional Maritime University.
 
By Capt William Amanhyia