Ama Busia distances from Frema Busia's accusations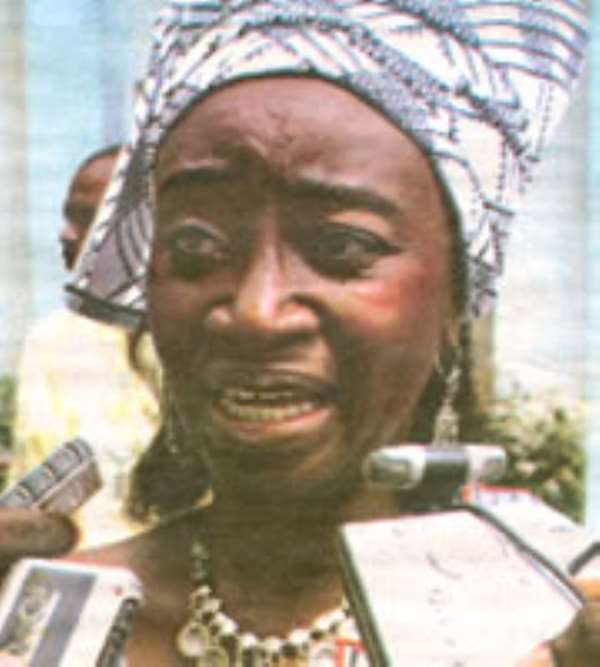 A member of the Busia family, Madam Ama Busia, has disassociated herself from a press conference held by Nana Frema Busia, daughter of the late Prime Minister, Dr. Kofi Abrefa Busia in Accra on Monday at which she accused President Kufuor and several members of his government of a myriad of crimes.
Madam Ama Busia, Council of State member, planned a press conference of her own Tuesday at her residence at Abelenkpe in Accra to rebuff claims by Frema that she has been a political prisoner for the past six years, among several rather serious allegations against the government, executive and other bodies and for which she called for the impeachment of President Kufuor and others in government.
Madam Busia however told Asempa FM that she had been prevailed upon to abandon the press conference by people close to her, and in place of that she would be issuing a statement to make her position on Frema's allegations, some of which went against her person, clear to the public.
Madam Busia, who is sister to the late Prime Minister said her niece is entitled to her opinion but she thinks she is a mental case. She explained that a normal person would not hold such a press conference as she did and attack almost every personality of the family and people in high positions such as President Kufuor, the Chief of Staff Kwadwo Mpiani and former National Security Minister, Francis Poku, among others.
Madam Ama Busia said Nana Frema was hopping from one radio station to another and this creates suspicion that there is something wrong somewhere.
Story by Kweku Antwi-Ottoo, Asempa FM