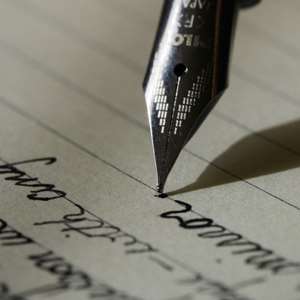 When it comes to sports, Ghana is a force to reckon with. In recent times, Ghanaian sports men have exhibited to the world, some superior skills in many sport disciplines. At the most recent completed World Cup, the Black stars were favorites. Also, in the world of boxing we have seen some great boxers like Azumah Nelson, Ike Quartey, and presently Clottey and Agbeko. However, despite the success the ministry of Education and Sports, it is plagued with problems. This was very evident at the poor performance displayed at the most recent Beijing Olympics game.
After the competition the Ghanaian airwaves were bombarded with news and views about the poor performance displayed by the Ghanaian athletes. Ironically, Mr. Joe Aggrey had a press conference at TV 3 to discuss the cause of the failure when this competition was a yardstick to measure his years as a sports minister. He also evaluated the programs that he implemented in preparation for the games. Dr. Owusu Ansah was also on Joy fm with his ideas and to blow his horns and also point accusing fingers. Being in the position of a Sports Development officer, I was expecting him to explain or state the development programs that he has instituted all his years at the ministry and to show the results.
After listening and observing, I see it very clear and vivid that the problem of the decline of Sports in Ghana has still not been identified. I deem it very necessary and a call to duty to write this article to bring to light the challenges of sports development in Ghana and propose some solutions.
Problems
1. Disconnect between Inter school sports and the national sports council.
2. The need to change officials of the Ghana Olympics committee and sports association after four years in office.
3. The need to hold officials of the Ghana Olympic committee, national association, and interim committee officers accountable after competitions.
4. Selection of officials and sports stake holders should include educated sports personnel, former athletes and not business men.
5. The need to give International exposure to athletes.
6. The provision of top notch training facilities, equipments and coaches.
7. The need for an exemption on custom duties on all sports equipments.
8. The need for the Development of quality training programs and sports education programs
9. The need for sponsorships of tournaments and competitions
Disconnect between Ghana education service Physical education department and the national sports council.
The physical education department of Ghana education service is in charge of organizing inter-school sports around the country. It is through this competition that a lot of new talents are revealed. However during such competitions the only thing that sports council executives do is to get there and read long scripts at the opening and closing ceremonies. The athletes at the end of the competition go back to their regions and villages to wait for another year or two for another regional's event. What should happen next after the inter-schools? How many school athlete are recruited to join regional teams? Is the hierarchy functional so that regional level athletes are refined and recruited to join for example, east, west, north or south teams? Do we recognize athletes as All Ghanaian capable of joining a national team or an olympic team? What is the role of the Olympic Development wing in the country? Is the Olympic development wing able to tap talents from east, west, north and south teams to constitute a developing Olympic team? Does the Olympic Development wing have a cadre of coaches to work with these talents when they are identified? There appears to be a clear disconnection between the various facets of sports in the country. This is a very serious matter.
In the developed countries, like the USA, the NCAA can be compared to the Physical Education department in Ghana. The Education Department oversees all inter-school sports when talents are unearthed. The organization works close with regional, as well as school coaches, who follow up with the athletes with good counseling services, equipment and other pertinent training materials. Athletes are advised on future competitions, training events etc. We do not have a clear view for sports development in the country. Should Ghana Sports, in part, be school-based? If yes, then we have not done much in that aspect. Schools can produce talents if sports development is targeted, in part, to schools, colleges and universities.
Proposed Solution
The National Sports Council should come to a realization that athletes don't drop from the skies, instead it take years of training and dedication to develop an athlete. For this reason, they need to work in close contact with the Ghana Education Service. The National Sports Council should be staunch participant at all inter-school competitions to scout for these talents. Also, the Sports Council should develop training programs for these athletes and follow up with their educational and sports goals. A child that is scouted in Accra, with exceptional soccer talents at the basic level, can be recruited to join the Accra Olympic team, for example. It is now the olympic coach's responsibility to guide and train this athlete to the next tertiary level and from that level, scholarships can be awarded to successful athletes to go to prestigious colleges abroad. We all witnessed good athletes from the Caribbean Islands during the Olympics, but what we don't know is that most of these athletes develop their talents while on educational scholarships in Canada, USA, England, Germany and other countries abroad. We can do so too if we don't have adequate facilities at the moment.
The need to change officials of the Ghana Olympics committee and sports association after four years in office.
It is unfortunate the way members get selected to the various national sports association as well as the Ghana Olympic committee. The sad part of is that these associations have become money making machines for the members. They get to travel for free to competitions abroad and paid huge stipends for doing nothing but to go shopping and sleep in big hotels which they could never afford on their own. There are people who have been members of various associations for over ten to fifteen years and had never been changed and may not be changed until they die or resign. Should we measure success by years of service in committee or by products and achievements? We are not heading the right direction when it comes to sports development. The disconnect is evident within departments and committees. No doubt, we are clueless about our own potential and developmental pattern. We interject foreign face into our sports industry and pay heavily to invigorate our growth pattern but always short-lived. We need to connect the facets of the sports industry in country more tightly and with purpose for national development rather than individual pocket enrichment.
Solution
The national sports council should develop a new system in appointing national association as well as GOC members. The present head of the GOC has been in office for over eight years, don't you think by now he has run out of ideas? Also, why should you be a member of a national sports association before you would qualify to become a member of the GOC and why can't we create a system of checks and balances but instead have the same people on both committees?
Selection of officials and sports stake holders should include educated sports personnel, former athletes and not business men.
It is very sad that Ghana has two well endowed Health Physical education Recreation and sports departments at Cape Coast University and University of Education Winneba and when it comes to the selection of sports association and committee members and coaches, we end up appointing businessmen, owners of sports apparel shops, sports journalist. For example, Joe Aggrey is to spear the affairs of sports. I would describe these people as the blind leading the blind
Solution
The Ministry in conjunction with the national sports council should make sure that outstanding HPERS students should be seconded to the sports council. Also, in selecting committee members, a fraction of members should be from these departments as well as previous athletes who will be there not for monetary gains but for the love of their country and sports. Also since they have studied about the fields, such as ethics of sports, they will perform better than the laymen that we have on the committees; for example, someone plays tennis at stadium club so that would qualify him to be a Ghana tennis association member rather then a tennis player who may have a first or higher degree in sports from Winneba or Cape Coast.
The need to hold officials of the Ghana Olympic committee, national association, interim committee officers accountable after competitions.
Furthermore, it is very sad that as Ghanaians, we fail to identify the cause of most of our failures during such competitions and the blame is always blamed on the coaches and players. For the purpose of this article I would like to use the Ghana Black queens as an example. Before the China games the GFA selected the queens organizing committee, they were responsible for the training, selection, and the total running of the queen's affairs, which I believe they did. After the poor performance at the Women's World Cup nobody, until this day, has called for a probe into the preparation towards the competitions and events that really happened during the competition.
The sad part at the present time is the same people are still in charge of the queens and we should expect the plateau effect because there are no new ideas and no consequence for these organizers.
Solution
It is about time that Ghanaians wake up and stop pointing fingers at the wrong people. Committee members should be held accountable at the end of competitions and if some failures or weaknesses are identified those members should not be allowed to serve on future committees.
The need to give International exposure to athletes
Years ago Ghana had what we called the scholarship secretariat where a lot of Ghanaians who excelled in school, sports and other fields were given scholarships to attend prestigious colleges abroad with the view of gaining some international exposure and expertise. At the return of the scholar he would become beneficial to the country as a whole. What has really happened to such scholarships? As I mentioned earlier on most, athletes from the Caribbean's e.g. Jamaica are all students based in USA or Canada.
Solution
Ghana should give our athletes some international exposure. We can get most of our athletes in NCAA division one schools that award sports scholarships. Also, there is the need for the government to support our athletes while they either study or train abroad because the cost of membership for athletic facilities in the developed countries is very expensive. For example, a few of Ghana's best tennis players live in the Bronx, USA for them to train in a tennis facility in New York City. They have to pay as much as $50 an hour to use the facility with no government support. However during Davis cup the government of Ghana gets the audacity to invite these players to come and play for their nation for nothing in return.
The provision of top notch training facilities, equipments and coaches.
Training facilities, equipments and coaches play a vital role in sports development. It's unfortunate that the Accra sports stadium has been converted into a soccer stadium in a third World country that has very few facilities. I don't know whose idea it was to eliminate the athletic oval during the construction and instead send the oval to Elwak stadium which belongs to the military. Until today Ghana still does not have any well equipped athletic training facility or gym for our athletes to train. About a year ago we received a container load of equipment in a form of donation from Japan; I would like the Chief Executive to tell us where those equipments are.
Solution
It's about time that the sports council creates world class gyms for our players. We need work out equipment for cardio development, such as tread mills and free weights for muscle and power development. Also, there is the need for top level coaches to train our athletes. They should promote more coaching courses and also sponsor our coaches to training programs around the world to improve our quality of coaching. Have we ever thought that the salary of a foreign black star coach couldn't pay the school fees for a coach in the USA in a top class sports college or sports program?
The need for an exemption on custom duties on all sports equipments
Sports equipment costs too much in Ghana; most of these high prices have been necessitated because of the high custom duties on sports equipment. During the introduction of the International Tennis Federation school tennis initiative there was loads of equipment, such as tennis racquets that were shipped from the ITF to Ghana for the program. All this equipment was locked up at the ports because of bureaucracy and lack of exemption duties on these equipments.
Solution
If Ghana has exemptions on imported trucks because it will help develop the farming and construction sectors of the country, then I think its right for Ghana to implement exempt duties on sports equipment because that will also help to develop the sports sector. A lot of schools and NGO donate sports equipment in the developed countries but when the equipment arrived to Ghana they are overwhelmed with custom duties and that devours the motivation that they accepted the equipment with and they then say they will never again accept it.
The need for the Development of quality training programs and sports education programs
The days are gone when you get into the Accra sports stadium at three o'clock from the main entrance. The sports Hall is filled with numerous table tennis boards with Hatramani coaching. Also gone are the stadium tennis courts with coach Abraham Owuo (deceased)of the GES, coach Nortey Dowuona, coaching children tennis, the Oval where you had Rose Hart and others coaching athletics outside the stadium, the hand ball at the Osu end. When will we get such programs again? If you want to know I am willing to tell you what the future the results of these programs would be, I can give you countless names. So the question is, are we missing leaders?
Solution
It's about time that we develop more training programs. If we all agree that soccer is taken over all sports in Ghana then let's make sure that every soccer team should have an athletic, boxing team etc so that during half time the athletes can compete or the boxers can fight during half time. Also the Ghana education service should introduce their sports clinics in the various regions. Also there is the need to revise the physical education curriculum in our schools.
The need for sponsorships of tournaments and competitions
Gone were the days when we have all kinds of sponsorships. I remember the Mobil games, Milo Tournaments, Afko Tournamnet etc, and the forces games. Tournaments and competitions give athletes the platform to showcase to the world their skills and talents. Constant training without competition kills the motivation of the athletes.
Solution
The Government should institute all kinds of incentives for companies that sponsor athletes and competitions. These incentives can be in the form of tax breaks. Also, the government should allocate money for such competitions like national sports festivals that should be organized periodically.
If the Ministry of education is able to adopt and implement the above proposed problem and solutions, then Ghana can perform very well at 2012 Olympics in Great Britain.
Sports Impact Group Ghana