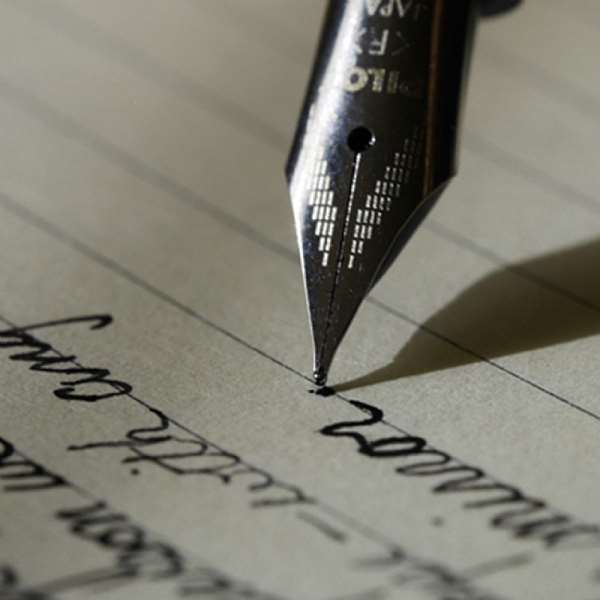 It is one of those melodramatic stories that usually put the PRO in a hot seat…of cause that is his job; to always receive the blows from the public.
As I always say, Ghana is a very blessed place to be especially in this troubled world; that is if you can decide to forget about the recent cases of armed robbery.
Wondering what all this blabbing has to do with ECG? Hmmm!
If my memory isn't playing tricks on me then I recall that until 2006, the Electricity Company of Ghana behaved 'normally' by their constant supply of power to the good citizens of this great nation. Not to worry about the outages in-between because it is part of the Company's operational routine.
The outages usually draw an 'oohh ECG!' from people, yet still Ghanaians didn't have much reason to nag and complain like they are doing now.
Those days are very important to us now in the light of the current energy crisis. At least, you didn't have to keep a power diary to know how long you'll be in darkness.
I must say that Ghanaians are understanding people despite the poisonous tongue we have. I mean, when this load-shedding exercise began, we all understood the situation… hey I mean, it wasn't anybody's fault that the water level at the Akosombo dam is so low…it's an act of nature, right?
So whiles we open our greedy arms, receiving donations upon donations and whiles 50 years have past and none of our leaders made any alternative provision to fight nature's wickedness, we cannot lay the blame on ECG's doorstep, can we? Come on; be fair in your judgment.
I remember that when the load shedding exercise began, I had to calculate and plan my movements in such a way that, I wouldn't walk into a darkened house at a particular point in time. It used to be every three days and I remember I would have to….
…sorry for the lapse, the lights just went off and I was in the process of switching on the generator when the power came back on. 'Unlucky me,' even the UPS support system is tired.
When companies started complaining about the cost of operating a generator, the load shedding schedule was adjusted to only evenings and to the relief of Ghanaians, every five days instead of the three day interval. We expect to have lights during the day and the usual off in the evening every five days.
That is what is on paper, I don't know about you but I can say that my power goes off every second!
At least five times a day, without any warning, our power goes off and on. Already our electrical appliances are getting damaged. Is this load shedding exercise every three times a day or every five days? Someone tell me because I do not get it?
Well, eventually, the schedule has reduced to every two days and you expect that at least ECG will be able to guarantee you light a full day. But you're shocked to realize that your house and your office has become a discothèque displaying neon lights (i.e. on and off power). Now, that is the irritating part of the story.
On Wednesday night, our lights went off at home and it continued to be off throughout Thursday. For what reason, we do not know. Besides, it wasn't our turn "why, kululu come the ting inside or what?" or is it that ECG does not seem to care to explain to the general public why the on and off.
What about our electrical appliances? And at this point the lights are off again. I am writing on UPS support now. "Eh! Electricity Company of Ghana, what have Ghanaians done to deserve this?"
This is the second time in the space of thirty minutes that the lights have gone off since I began writing this article.
This week, I was lucky to iron out all my clothes for the week because as the saying goes: experience is the best teacher. Like most residents in this country, I can predict ECG to be unpredictable with their power supply, trust me; the light went off five times yesterday in the office.
Lucky are those who have stabilizers and fridge guards to support their refrigerators and the rest. My next door neighbor has bought another television already. She complained that her first one blew up one day after a series of on and offs.
Public interest?
It is amazing that Ghanaians are so understanding but I am positive that one of these days either me or you will eventually contemplate suing ECG for causing financial loss to homes and damage to appliances…but that will be a near impossible task because they have so many hidden clauses in the law to protect them; the reason being in the interest of the general public or let's just say 'public interest' above 'individual interest.'
Much as I hate to admit it, you can imagine the chaos should people start suing an entity such as ECG. Look at the case of the Tobacco Company that was sued in the US; I remember they lost the case but I should think that they went for an Appeal.
However, this opened the door for thousands of individuals to lay various blames on Tobacco Companies concerning the health hazards of tobacco. Same can happen with ECG should this door open.
At the end, only the government can penalize such an entity for poor service to the public.
By Esenam DUMENU
writes a regular column, 'Esenam Writes' in the Monday edition of dailyEXPRESS