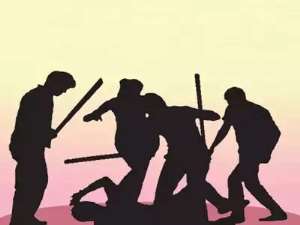 A 60-year-old woman, Musah Azaratu Poana, has been killed by two brothers at Jagna in the West Mamprusi Municipality of the North East Region over witchcraft accusation.
According to a daughter of the deceased, the assailants stormed the house and accused her mother of bewitching their father and began to fire several shots at her, killing her in the process.
The suspects have been identified as Sumani Abila and Fataw Sumani.
The suspects reportedly accused the deceased of being behind the illness of their father in the community after they consulted a soothsayer.
Meanwhile, police in the area have launched a manhunt for the two siblings who attacked and killed the 60-year-old woman.
Witchcraft accusations and lynchings have continued to happen in Northern Ghana with women bearing the brunt, leaving activists and many families helpless.
In the Northern, North East and Savannah regions alone, at least six victims have been lynched.
Two narrowly survived the attacks.
All but one of the victims were women.
Akua Denteh murder
In July 2020, 90-year-old Akua Denteh was murdered by residents of Kafaba after she was accused of witchcraft. She was accused together with 17 other women.
Her murder received national and international condemnation.
Five suspects – Sanja, Teacher Aliu, Latifa Bomaye, Hajia Serena Mohammed, a supposed soothsayer – were declared wanted by police and a GH¢2,000 bounty was placed on their heads.
Subsequently, Latifa Bomaye and Hajia Mohammed Serena were arrested and have since been convicted to a 12-year imprisonment by a Tamale High Court after nearly three years of prosecution, making them the first to be prosecuted over witchcraft accusation in Ghana.
Two other suspects, Teacher Aliu and Sanja who are on the police wanted list, remain on the run.
Ghana's Parliament has since passed a bill to protect people accused of witchcraft, making it a crime to abuse them or send them away from communities.
The new law was suggested after Akua Denteh was lynched in Kafaba in the East Gonja Municipality of the Savannah Region in July 2020.
-3news.com