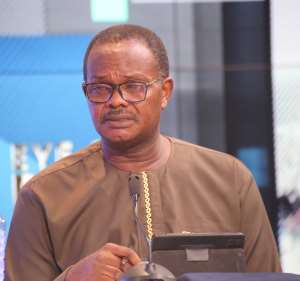 The Regional Maritime University (RMU) must set the standards for the auxiliary agents responsible for the recruitment of seafarers to comply with those regulations, Captain Christopher Obeng-Adamu, RMU Master Mariner and Lecturer has stated.
He added the validity of the licenses of Ghanaian seafarers must be maintained at all times through periodic reorientation and revalidation with mother institutions so that they do not expire and render the seafarers unqualified.
Capt. Obeng-Adamu stated this at a Ghana Ports and Harbours Authority (GPHA) forum at Tema, which was monitored by the Communication for Development and Advocacy Consult (CDA Consult) in Tema.
He said in order for long-term benefits to be realized, like in the Philippines, the government must plan and define goals to be accomplished within set timeframes, adding that seagoing must be made attractive for the ordinary Ghanaian youth.
Capt. Obeng-Adamu stated that to remain desirable on the international market, Ghana must comply with the conventions that govern the conduct of maritime education training, meaning
Contributing to the discussion Captain Georgina Jopap, a Maritime Safety and Security Consultant, emphasized the need for a deliberate government policy to train seafarers, using Bangladesh and other countries as examples.
She said, "The government of Bangladesh entered into a bilateral agreement with the Japanese government where they source their crew from Bangladesh. Similarly, in Brazil, when they found oil, the government made a deliberate and conscious effort to ensure local participation in the offshore exploration sector.
She stressed, "They paid the insurance premium of the Brazilians when safety risk factors were raised, 10 years later, Brazil has a full complement of trained officers and workers to work in their offshore industry".
Capt. Jopap, who was the first African woman to qualify as a Master Mariner, urged the government to initiate the creation of maritime training centres that would be responsible for training ratings at sea, separate from the Regional Maritime University, which was dedicated to training officers.
Capt. William Amanhyia, RMU Master Mariner and Lecturer on his part said that the nation must invest in training more seafarers to tap into the global opportunity for about 800,000 seafarers to man new generational ships.
Capt. Amanhyia explained that the Ghanaian seafarers were very fit for purpose, as the country has a training scheme that has been on the International Maritime Organization (IMO) whitelist for years.
According to him, even though interest in seafaring has been waning globally, Ghana's maritime sector has started extensive programmes that encourage people to go to sea; therefore, he believes that with the proper policies and the government's backing in training facilities, the country should be able to make a lot from it.
Capt. Amanhyia also noted that participants at an IMO Conference on Low Carbon Shipping, which took place in Mombasa, Kenya, collectively recognized that the decarbonization of shipping has brought the opportunity to develop and train new maritime skills.
He said this presented an opportunity for Africans to meet the labour demand, noting that "if we expect about 800,000 seafarers in Africa to man the new ships, we as Ghana can target 400,000 just like the Philippines, and we should be able to make half of what they make. It is actually a gold mine."
He indicated that Ghana must tap into it as it could lead to the kind of success experienced by the Philippines, where a vibrant and buoyant economy had been built on the back of seafarer exportation, raking in close to 7 billion dollars annually.
-CDA Consult || Contributor