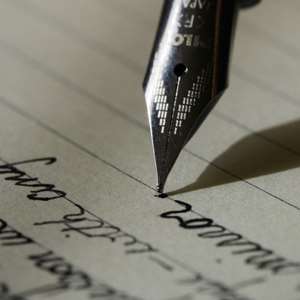 I can tell you with the gospel behind me that if we can control corruption and bring it down considerably, Ghana and its economy will be fine . It is corruption that is making the economy ill. Mahama and his ndc ( this is not a polite request. it's an order) . Go and swear to our powerful African gods. That you will not give in to corruption as AkufoAddo and Bawumia have done. .... mansa musa writes ✍️
Fellow Ghanaians, ladies and gentlemen, lads and lasses, please hear me. The economic crisis we face is just the symptom of deep-rooted attributes. The cause of this economic aliment is not because of the English language massacre by that Ga market woman. It is not because of chairman wontumi's poor English or Twi grammar. The economy is in this dire state not because of Abronye's pretty face, nor is it the fault of that byheart talking motormouth, also known as 1962 box iron.
And I can also tell you that the economy has fallen apart is not because of war in Tibet, or The Boar War, or the peace between The Saudis and the Iranians. Our economy stinks not because of the Nato/Ukraine vesus Russia. And for God's sake, don't blame covid. Covid brought too much money into the hands of the Akufo Addo people. This is a man-made catastrophe of an economy. Two culprits of our near-collapsed economy are:
1. Madam Mismanagement and
2. Mr.Incompetence.
The main cause of this economic meltdown, though, is Sir Corruption
Corruption destroys, corruption kills. The ndc and others vying for power should be well advised to promise to face corruption, head on. To wit, I want to tell the ndc people ( this is not a polite request. It's an order ). The ndc people, from mahama, all the way down to their office cleaners and those in-between, MCEs, DCEs. I order everyone associated with ndc to go to their local spiritual deities. Go to Anloga, go to Antoa , go to nogokpo , go and swear to Akonadi go to the one in Nzema . Go and visit our God-given powerful African gods. Go and swear and pledge and promise to our African gods that when you win the rights and responsibilities to govern the country, you will do everything to reduce corruption by at least 50% in 4 years.
We Ghanaians shouldn't deceive ourselves. Our economy is not controlled by us. We are not in control of our economy. We can be in control only when we decide to adopt different methods and models of economic practices, i.e., from this western neoliberal fragmented system of borrow & spend. Unless we change course of travel and start to build our economy on solid foundations based on supply and demand coefficientus. On such a system, we trade in the services we provide or the products we have or can produce.
To this, it is clear for all to see that we do not have many services to provide to the outside world. What we have in overwhelming abundance is our natural products, natural mineral resources . So, now that our hands are tied and being at the mercy of any ripples coming out of Westminster and Wall Street, our ability to gain control of our economy is unfortunately limited . What we can control is our behaviours and attitudes in the management of our national finances. I can tell you, with the gospel behind me, that if we control corruption and bring it down considerably, Ghana and its economy will be fine.
NDC, mahama, go and swear to the gods. Assure Ghanaians that you guys will tackle and defeat corruption. The corruption that the Akufo Addo government has formerlised, commercialised, and democratised to such an extent that now Ghanaian officials fronting public institutions demand, in boldness , extra fees for services which they've already been paid to provide. It has gotten so bad that now, to perform a national duty, such as casting a vote, Ghanaians do not just expect material and monetary inducements.
They demand bribes, plainly in public and on camera(everything must be on Tik Tok these days). Honestly, this present situation is untenable. It needs to be brought to an end, and the sooner, the better. Ladies, women, girls, gentlemen, simple men and boys, tell any ndc rep who promises to control the economy that he or she has got it wrong. Tell them to promise on oath to the gods that they will fight Corruption . That way, the economy will start taking shape. I am done, thank you.