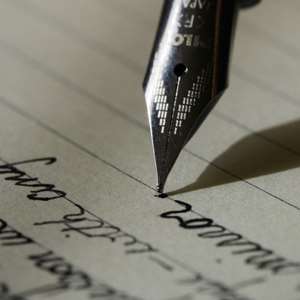 Something is wrong with Islam as practiced and professed in contemporary Nigeria. Something is wrong with the Muhammadan version of the Abrahamic faith. This religion, which those who enslaved and also colonized Africa introduced in furtherance of their imperialistic agenda is holding people hostage. Something is out of step with the attitude of a critical mass of Muslims in Nigeria, their perception, representation and reckoning with their religion and their prophet. In this presentation, this vicious manifestation of Islam in Africa's most populous nation will be situated. I use the case of Nigerian humanist, Mubarak Bala to illustrate this religious anomaly, its disturbing disconnect from civilization and reason. I am drawing attention to the hampering effect of dogmatic faiths on the progressive emancipation of the African mind.
Here I argue that the pernicious impact of Islam stares us on the face. The islamic wrongs, whether inspired or motivated, sanctioned or sanctified by the teachings in the Quran or in the Hadith, the Sunni, shia formulations, or by largely opinionated pronouncements by clerics, sheikhs, mullahs, imams and other earthly self acclaimed Muhammadan and Allah incarnates need to be critically examined and analyzed. I propose that these wrongs constitute an assault on free inquiry and an existential threat to humanists and human beings including muslims in 21st century Nigeria.
Mubarak Bala came out as an exmuslim in 2014. The phrase, coming out is laden with meaning because to exit Islam is a struggle, in this case, a life and death struggle. Renunciation of Islam comes at a price, a huge price. It leads to structural and or physical death. In response to his leaving Islam, family members took Bala to a mental hospital. I mean, who does that? Is apostasy a disease? To his family members and many muslims across the region, Bala should be out of his senses to have renounced "the faith of his fathers", and have done this openly and publicly. Apostasy is a disease according to Islam as practiced in northern Nigeria. So Bala needed some treatment for his Kufr(unbelief). People in that region have made us understand that family members were kind. They took him to a hospital to protect him, and to provide him an opportunity to reconvert and to recover. Hospitalization was an exercise in Islamic protection, kind and merciful treatment.
Family members wanted to prevent him from being murdered by the foot soldiers of Allah that operate with impunity in the region. They did not want him to suffer the same fate as Deborah Samuel whose muslim school mates murdered in cold blood for making 'blasphemous' whatsapp posts. Bala's family did not want him to be killed like Pastor Shuaibu, or Mrs Agbahime and other victims of Islamic bloodletting in the country. By the way, as in other cases linked to allegations of blasphemy, those who murdered these individuals have not been brought to justice, and as we know in Nigeria, would never!
Bala's family took him to a state hospital, which is an extension of the Islamic clinical enterprise, a part of the malllamic, imamic sheikhist, ulamaic rehabilitation centers that operate in the region. From his hospital bed, Bala reached out to the humanist community and colleagues around the world who rallied and campaigned. And Bala was released from the hospital.
Bala was not the only humanist in Africa declared mentally sick for leaving Islam. Mohamed Salih from Sudan who changed his status to non religious in his national identity card was accused of apostasy. But a judge acquitted him after declaring that he was mentally incompetent.
Bala became a free man. But it was only for a short time because Islam as practiced in Nigeria has no place for freedom, freethought, freedom of expression, and free inquiry. The islamic faith is opposed to liberty and open mind. The Nigerian Islam is antithetical to human rights and equality before the law. It sanctions oppression and persecution, and deploys physical and structural violence against real and imagined religious others, non believers, dissenters and inquirers. The Islamic religion largely thrives on fear, force, and intimidation especially in sections of the country where muslim adherents are in the majority. It is in these muslim majority communities such as Bala's Kano state that political Islam is in full force. Sharia is being enforced. Islamic policing takes place. And Boko Haram militants are on rampage.
Bala is of the view that to free Nigeria from the chokehold of political Islam, its doctrines and traditions, the life and teachings of its prophet need to be critical examined. Perceived conflicts and contradictions need to be highlighted, and islamic absurdities need to be foregrounded and analyzed. Muslims and non muslims need to speak freely of the religion, and critically examine Quranic teachings. Incidentally, muslims in Nigeria are largely opposed to free inquiry; they are intolerant of debates. They respond violently to any supposed blasphemous and sacrilegious look at the religion and its prophet. They designate these expressions as insults and violations of their sensibilities, as provocations and justifications to take up arms, to bloodlet, attack or murder any real or imagined violators, provocators with impunity. Meanwhile, the Quran is filled with verses that demean religious and irreligious others, injunctions that non believers consider or could designate as offensive. The Quran sanctifies hatred and violence against non believers, religious dissenters and free inquirers. Islam embodies a sacrilegious look on christianity, African traditional religion, and other prophetic, cosmological and philosophical outlooks. It accords other faith icons an inferior status and claims to be the apex and culmination of piety and prophethood.
It is pertinent to note that Islam did not originate in Africa. It is an Arabic religion, and owes its spread in Africa largely to violent attacks, to criminalization of apostasy and blasphemy. Islam is like a guest who entered Africa through the door and as soon as it has gained dominance, it shut the door against freedom, freedom of religion or belief, free inquiry and free expression, and free mind. It unleashed tyrannical and totalitarian tendencies on the people. Islam holds individuals, socially and intellectually, captive. And if you are in doubt take a look at the case of Mubarak Bala.
Bala tried to change the status quo. After leaving the hospital, he continued to post comments and share thoughts on social media that were critical of the Islamic religion and its prophet. In April 2020, some muslims who have been censoring Bala's posts on social media petitioned the police. They claimed that his Facebook comments and posts were blasphemous and offensive to muslim religious sensibilities. Based on the petition, the police arrested Bala. They held him incommunicado for several months, and later charged him in a court. The quasi sharia court convicted and sentenced him to 24 years in prison after he pleaded guilty to the charges.
Bala pleaded guilty after a sham trial in Kano. He pleaded guilty after almost two years of no guilty plea, psychological torment, arbitrary detention, threat to his life and his lawyers', harassment, intimidation, and coercion to reconvert to Islam. Bala pleaded guilty because his captors left him with no other option.
The case of Bala amply illustrates that Africa, and the world need a vibrant culture of freethought, free inquiry and expression that includes free expression of ideas and thoughts about Islam and its prophet. We must be mindful of the mischievous use of Islamophobia to sustain the privilege of Islam, shut down debate and undermine critical examination of Islamic teachings and traditions.
Today, Africa finds itself at a crossroads because free inquiry is under assault. The culture of free expression is threatened. From the remote corners of northern Nigeria and to other places across Africa where people cannot openly and publicly questions ideas, religious ideas, free inquiry is under assault.
From places like Mr Bala's Kano and Deborah Samuel's Sokoto to Mohamed Salih's Sudan where people are attacked, imprisoned or killed for expressing their views about Islam and its prophet, or for stating what they believe or not believe, the culture of free expression is endangered. In the remote village in Mbaise in southern Nigeria where I was born, where many people still strongly believe that they could make money through ritual sacrifice of human heads and other body parts, free inquiry is under attack.
From the remote communities of Konshisha in Benue, Central Nigeria, to Kafaba in Northern Ghana and other regions and provinces in Malawi, Zambia, and Zimbabwe where people attribute poverty, illness, death, accidents and thunder storms to witchcraft and in turn accuse people, attack, murder, lynch and buried alleged witches alive, free inquiry is under attack. Meanwhile free expression is necessary for African awakening and enlightenment. Free inquiry is imperative to combating and resisting extremism, superstition and bigotry.
Africa needs a climate of critical inquiry and investigation of claims to dispel the dark and destructive hold of religions on the minds of the people. The continent needs a culture of expression that frees and can free the society from the vicious grip of islamic extremism, and the bondage of dogmatic faiths and suffocating orthodoxies. Early in this 21st century, Africans must rise up to the challenge of exercising, upholding and defending the value of free inquiry or rue it.