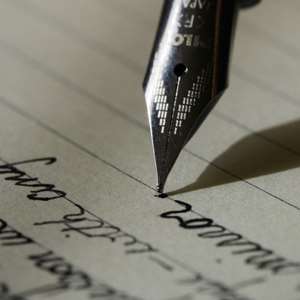 Cordial greetings to you, Mr President, from the Western Region of Ghana, Amenfi West Municipality. I humbly write to your noble office to draw your attention to the poor condition of roads in Asankrangwa and its environs. As a concerned citizen, I feel it is my responsibility to notify you of this pressing issue before it creates unimaginable problems.
Before I proceed to the main issue in the above caption, the people of Amenfi West show their appreciation for the court complex and the new Education Office built in Asankrangwa and the hospital built in Wassa Dunkwa. However, almost all main roads and inner roads in Amenfi West are in a deplorable state. The roads connecting the major towns (Asankrangwa to Moseaso, Asankrangwa to Asankran Oda, Asankrangwa to Kwabeng, and Asankrangwa to Samreboi) are all deathtraps.
Your Excellency, good roads which play a major role in facilitating the country's economic activities through which goods are transported between cities as well as people, across the country to offer services, are rare in the Amenfi West Municipality.
The Amenfi West is deprived of good roads and without any trace of a railway. The major roads linking the various major towns in the area and the Municipal Capital-Asankrangwa are in a dilapidated State and the feeder roads, as well as those within the towns, are virtually nothing to write home about. Some of the roads have always been acclaimed to be under construction, yet neither taste a drop of bitumen nor ever get completed have been the bait used by politicians to gain votes from residents only to be leftover afterwards, pertaining to claims associated with "non-payment of contractors" by successive governments. This is so contemptible and uncomfortable experience plying these roads and slowing down economic activities.
Amenfi West Municipality is one of the richest areas in terms of natural resources, including mineral resources, forest estate and biodiversity. Amenfi West is rich in resources but worst in development. The resources in the municipality contribute towards fiscal revenue, income job creation and poverty reduction. In Asankrangwa, over the past years, the extraction of natural resources such as gold, and cocoa among others has helped transform Ghana's economic growth with revenue contribution.
Mr President, as you rightly said you don't want to be the president of the National Capital, Accra, but also of other regions, I would like to appeal to you to consider working on the due construction of these roads in our part of the country as it has distances longer than usual. As students, we have to wash our school uniforms at least three times a week because of the dust. Our nostrils are always coloured.
Mr President, my humble call to you, is not only as a competent president to give us a share of the national cake in our outstretched palms, or to see to the construction and completion of these roads for us on time but also a selfless fanatical president who will be the final consoler of these sorrowful roads to wipe the tears of these roads with concrete or an asphalt handkerchief.
Your Excellency, I believe you are a result-oriented man and we are looking forward to seeing Amenfi West benefitting from the One District, One Factory (1D1F) initiative. I also anticipate looking forward to seeing a bitumen on Asankran Breman to Fordjourkrom road where you cut the sod at Asankran Breman in 2018.
Thank you so much, your Excellency. I am most appreciative of your hard work. Waiting patiently for your immediate reaction.
Dekpor Nina Esinam,
(A student of I.B.S Educational complex, Asankrangwa)