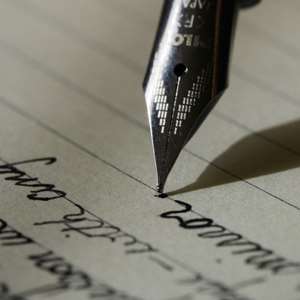 Since creation stories, being beautiful had always been glorified and its glory, justifiable. The Oxford dictionary defines beauty as the quality of being, (especially visually) good-looking, attractive, pleasing, or fine. If we are to listen to the general consensus here in Africa, you are beautiful when you have blemish-free skin, low body fat and a backside fatter than Nigeria's problem.
More displeasing is the fact that, even if all these qualities are in one person, society believes that an individual should win a beauty pageant to be called a beauty queen.
We need to understand how beauty has changed over time so that we are not clouded only by modern-day attributes. In an article released by Use Journal on 12th December 2017; it was reported that Princess Qajar, who was a beauty symbol in Persia in the 19th century had obvious facial hair and a protruded belly.
It was further noted that thirteen men killed themselves because she rejected their love. It was stated that the more masculine a woman was, the more beautiful she was seen. So, let us imagine putting a wig over Sadio Mane's head, drawing him some tribal marks, lining his eyes with some undiluted dry pepper and then crowning him Miss Africa. Of course, while this sounds funny, this was like the gold standard before the ideas of beauty changed.
To be a beauty queen is to, therefore first accept yourself in totality as self-acceptance is a natural mark of beauty. You should gorgeously wear your body size, your birth or stretch marks, your tummy or even your height. Tim Armstrong a renowned writer once said that "there is nothing more stunning than seeing perfection with slight imperfection." In other words, there is no flawless person and there is no total package.
In the words of the great philosopher Niccolo Machiavelli, "it is not titles that honour men, but men that honour titles." Every woman should see herself as a beauty queen not waiting till they win some beauty contest before they behave in that line.
Every woman should have a winning attitude, a unique personality and confidence in herself as these are the qualities of beauty queens as reported by PageatPlanet. In fact, if we are to wait for beauty contests then only a very small fraction of the 4.5 billion women in the world may ever get that lucky if all of them are to compete in pageantries.
It is not that pageantry is bad or we should be against it. However, we should discourage women to compare themselves with other women in the bid to win a beauty contest because of our ever-changing insatiable standards of beauty. Physical beauty should not only be centred on but also, on kindness and all other forms of goodness as these makes human more beautiful being.
In conclusion, when you look into your girlfriend's eyes or your wives', be free to say charming words to them to be appreciative of their beauty because they already won a contest. Yes, a contest to secure your heart!
Adetola Babalola is the author of the Poetry Collection, Words From Hell.