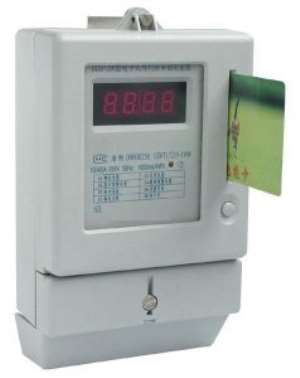 Illigal connection and unwillingness in the payment of electricity bills rob the Electricity Company of Ghana (ECG) huge sums of money and deprive the company the required funds for operations to meet its objective of supplying consistent and reliable electricity for both domestic and industrial use.
Therefore, the idea of introducing prepaid meters to, sought of, provide an arrangement of a-pay-as-you-go service was an innovative one that curbs the menace of illegal connection and a host of other bad practices that deprive ECG money and render it impotent in the delivery of its services to the nation.
Having established the importance of prepaid meter introduction, it is safe to conclude that probably EGC may have done something differently in Abofour that made them embrace prepaid meters in December 2021 from Krobo people who continued to register their displeasure of same.
In Abofour, compound households who were highly indebted to Northern Electricity Company (NEDco) were provided a payment plan to pay within three months or so after which if the people in the house in question failed to make full payment, were denied electricity until the debt was fully cleared.
From interviews and snippets of views from the people of Krobo, it appears similar arrangement was put in place but what made it difficult was the sheer quantum of money involved.
Whatever the issues are, both the community and ECG need to arrive at a concensus to deal with the issues in a manner that dispels the seeming idea of a political witch hunt because the community is a pro opposition area.
Abofour, a peasant farming community and a pro NPP area in Offinso Municipal of Ashanti Region just got prepaid meters in December 2021 and all one hears from people's houses are prepaid meters crying and making noise for lack of unit.
ECG should reduce the bills that are extremely huge to enable the people pay and subsequently install the prepaid meters for the good people of Krobo.
The system is hard so no Ghanaian can grapple with electricity problems on top of it.