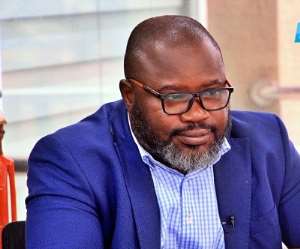 Mr Kofi Asare
Africa Education Watch (Eduwatch) has called on the Ministry of Education and the Office of the President to hold members of the Boards/Governing Councils of Education Sector Institutions responsible for major financial irregularities in the Auditor-General's report.
EduWatch also called for strict enforcement of compliance with Public Financial Management and Procurement Laws and Regulations to increase the financial accountability in Education Sector institutions.
In the second edition of the Education Accountability Report (EARII) published by EduWatch obtained by the Communication for Development and Advocacy Consult (CDA Consult) in Tema, the education think-tank suggested that board members who supervise the occurrence of significant financial irregularities should be dismissed.
Boards of Educations Sector Institutions must be oriented on their roles in ensuring compliance with Public Financial Management and procurement laws and regulations and also supervise the implementation of Audit Report recommendations.
The Ministry of Education must adopt a robust monitoring system to ensure all misappropriated funds identified in the Auditor-General's reports are duly recovered from various individuals and institutions and feedback submitted to the Auditor-General, the report stated.
Eduwatch also indicated that the Ministry of Education must collaborate with the Audit Service and Public Service Commission to ensure that qualified internal auditors are deployed to all Educations Sector Institutions in the newly created regions while building the capacity of existing ones.
The report also suggested that the Public Accounts Committee of Parliament must demand an appraisal of the implementation of Audit Recommendations in previous Audit Reports ahead of public hearings on new Audit Reports.
They suggested that heads of education sector institutions whose agencies were cited for major breaches should be sanctioned publicly to deter others from repeating the same and the Attorney General's Department and Economic and Organized Crime Organization (EOCO) must strengthen their collaboration with the Auditor-General to investigate and prosecute offenders.